Category Archives: Uncategorized
Details will be revealed soon.
iBC is in the market for a new tabbed blogger to offer intelligent commentary and pitch in with news.
Points are awarded whenever the following happen:
1 view = 1 point
1 star = 1 point (5 points for a "5 star" rating, 4 points for a "4 out of 5″ rating, etc)
1 comment = 10 point
1 retweet = 25 points
(additional bonuses awarded to "longer" posts)
Scores are refreshed every 30 minutes.
How can I…

Once logged into your blog's dashboard, click the drop down that appears next to your name where it says "Howdy, (your name here)". Then click on the "Your Profile" menu item.
iBankCoin uses Gravatars for its avatars. To get an avatar, simply go to gravatar.com and sign up using the same email address that you used to sign up for your iBankCoin account. (Very important to use the same email address on both.)
You can have your posts automatically sent as a status update to your Twitter account via the Wordtwit plugin: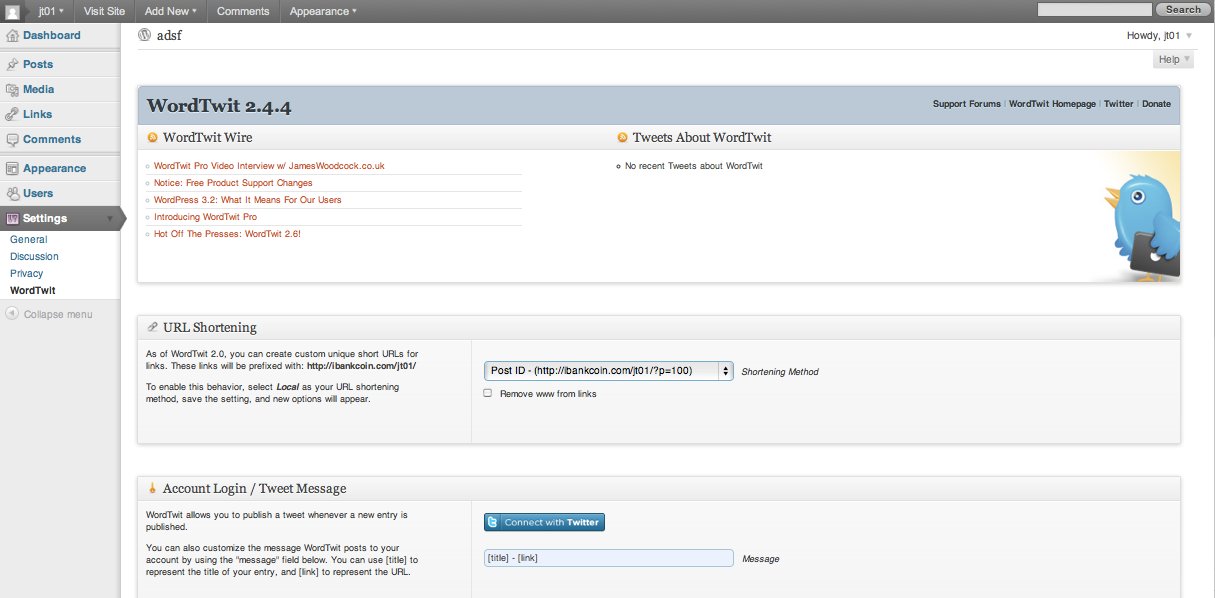 Simply paste the video's URL into your post:
Embedding Docstoc documents
Simply include a docstoc short tag in your post (the only thing you need to change below are the docId="XYZ" and mId="XYZ" parts)

Detailed Instructions:
Within "My Documents" double click the file to open it
Click "view doc on Docstoc" in upper right corner
Then Click "Embed" which is right below the doc's horizontal scroll bar at the bottom, between "like" and "Search"
When the menu comes up select "Word Press," the hit "copy" to get the code for embed
hit paste or Ctrl-V in the "HTML Tab" back in your WorPress post.

Importing posts from another blog
Send an email to admin@ibankcoin.com — we'd be happy to take care of it for you.
Send an email to admin@ibankcoin.com — we'll get back to you right away.