In the post titled The Unconfirmed Top, I went into why I thought the risk/reward favored the bears.
I sitll believe that to be the case, and now am thinking there's a real good entry right here.
Take a look at the dow.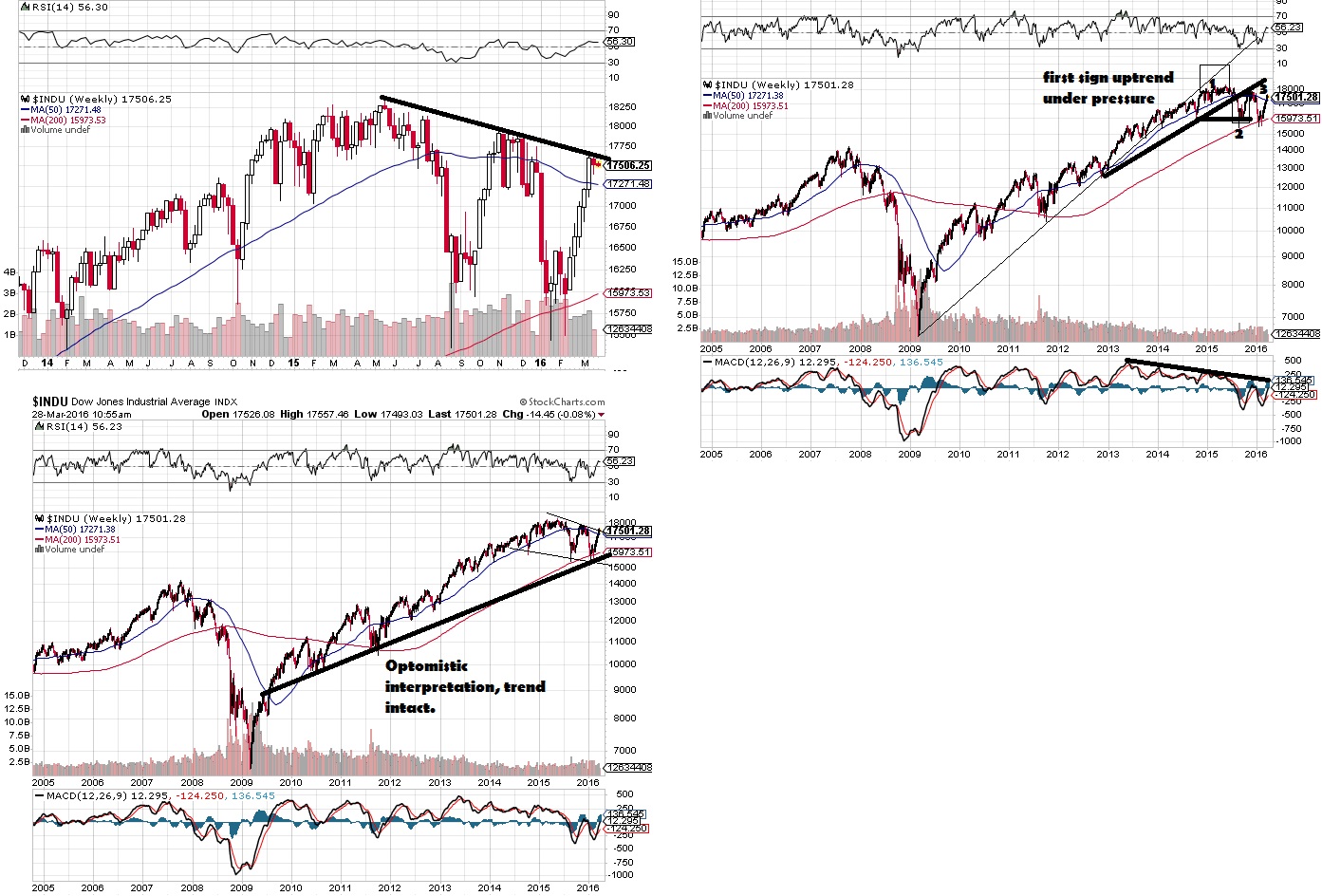 Major markets as a whole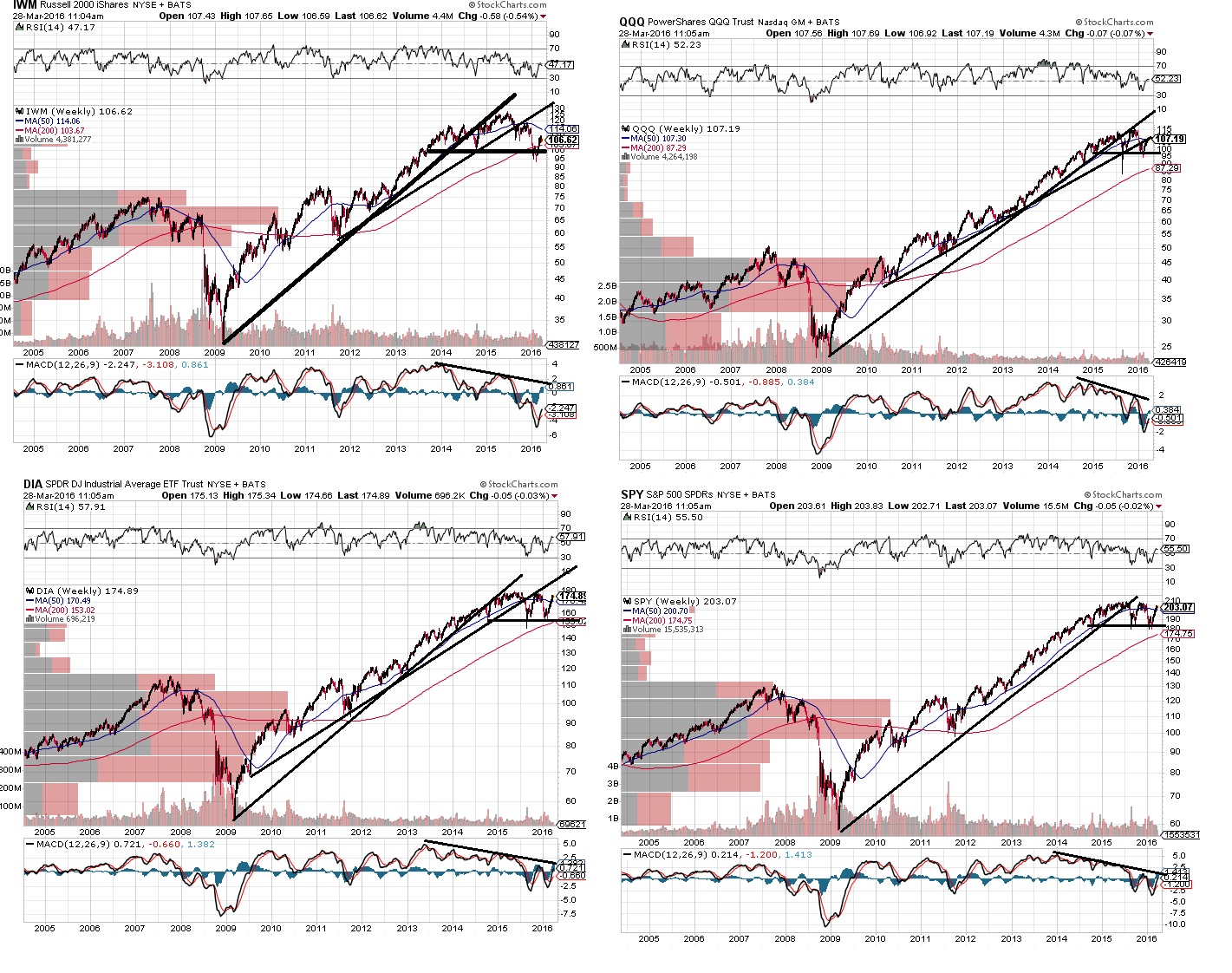 The silver lining is in the optimistic line drawn in the dow and that this is a giant fakeout combined without having a euphoric, huge volume top.
However, with such thin volume, it also wouldn't take a lot for the stock market to move upwards or downwards quickly with significant buying or selling pressure.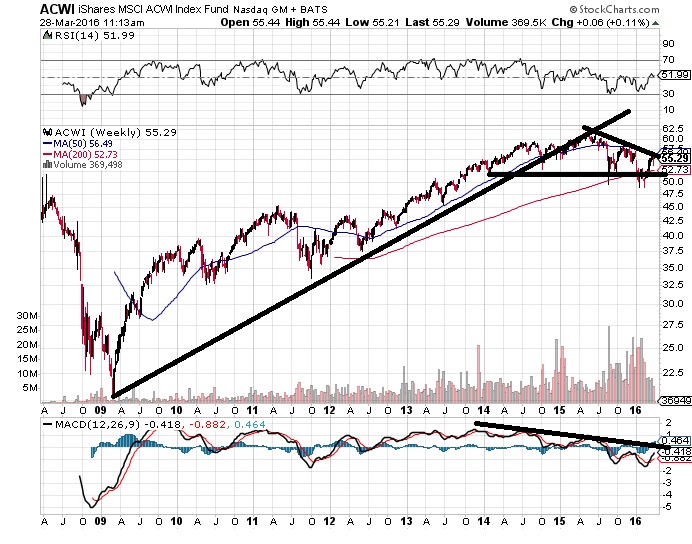 The all world index looks bearish as well…
However, again, there's a silver lining. In this case, it looks like the market swiftly rejected head and shoulder breakdowns across the board.
The failure to breakdown can be very bullish IF the buying pressure allows us to take out highs. This could trap a lot of shorts and provides fuel for an explosive rally over the coming several months.
The alternative is that we fail to get past highs, bears reinitiate and eventually the buyers that bought the breakdown give up buying and capitulate which leads to swift selling.
So it's about risk/reward, and I believe for the time being the entry can be managed most effectively to the downside here.
If you enjoy the content at iBankCoin, please follow us on Twitter