There are various ways to define a "high tight flag". Really, I am looking for the general concept, not defining it strictly by a specific percentage rise minimum and specific consolidation period timeframe maximum. The concept is you take those stocks that have moved big and consolidated and look to trade it before it hopefully resumes it's upwards move. Basically if I had to put a number on it, I would look for perhaps an 80% move from the low in 3 months or so (rather than the 100%+ in 2 month requirement).
Step 1) run a screen.
I did this on finviz. I am looking for any name that has gone up 50% total in a quarter to narrow down the list. Sometimes I apply the criteria that I want all names to be "optionable" othertimes I'm not concerned. It depends on what I am looking for and how plentiful the opportunities are.
Step 2)Look for thinning volume profiles (pockets) above. You can look for those near it's all time highs as well, but ever since Option Addict put me onto volume pockets I have been hooked.
Step 3)Create a watchlist from that list
I will give you some of the charts of the names I've been looking at, and then create another post rounding it off and covering the additional steps.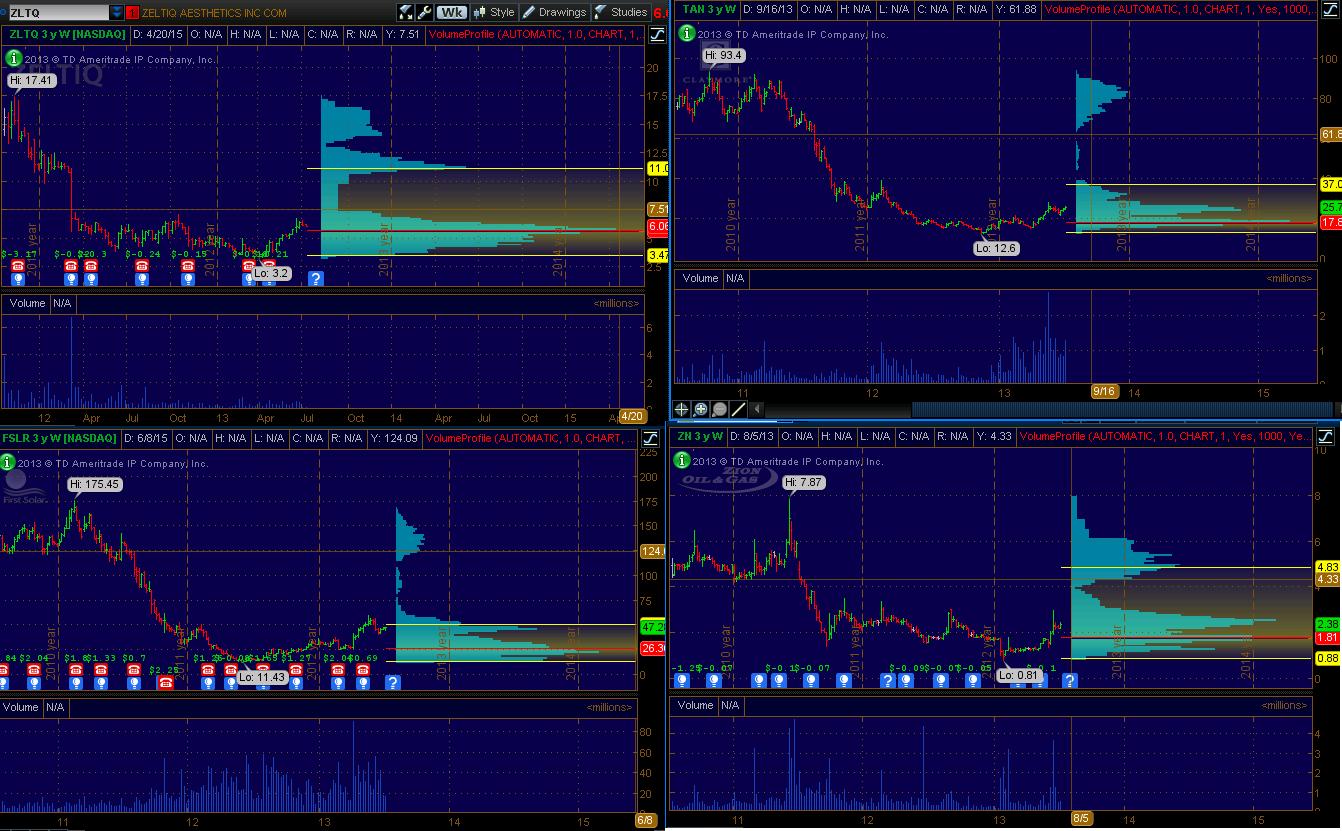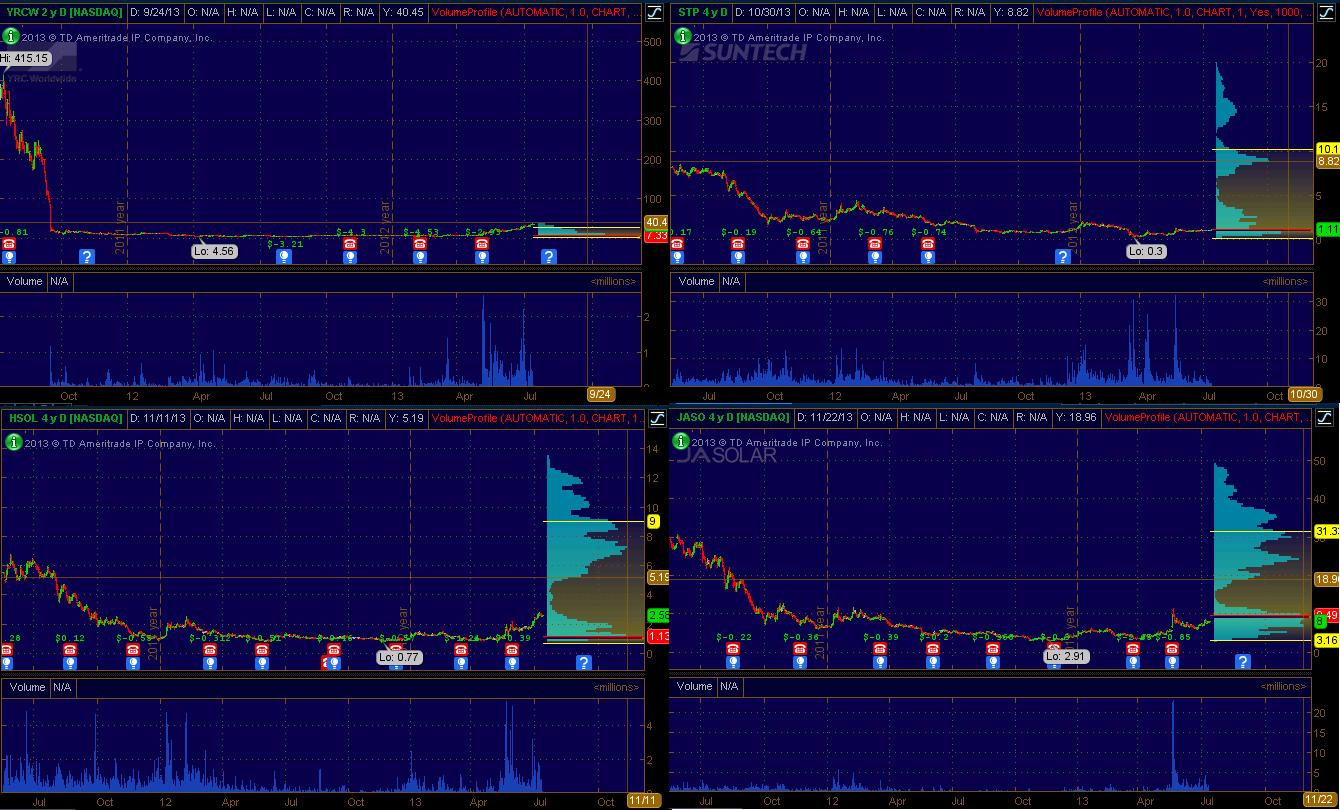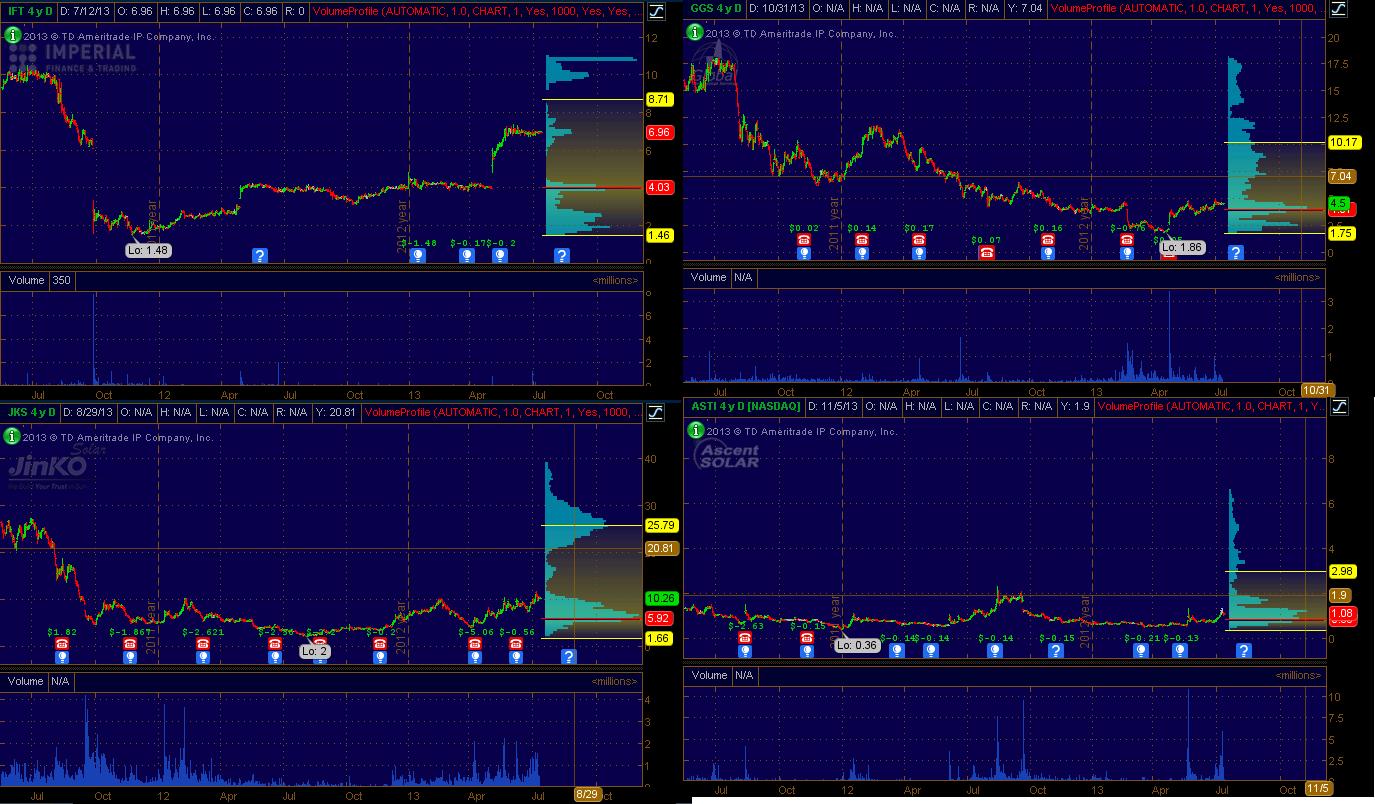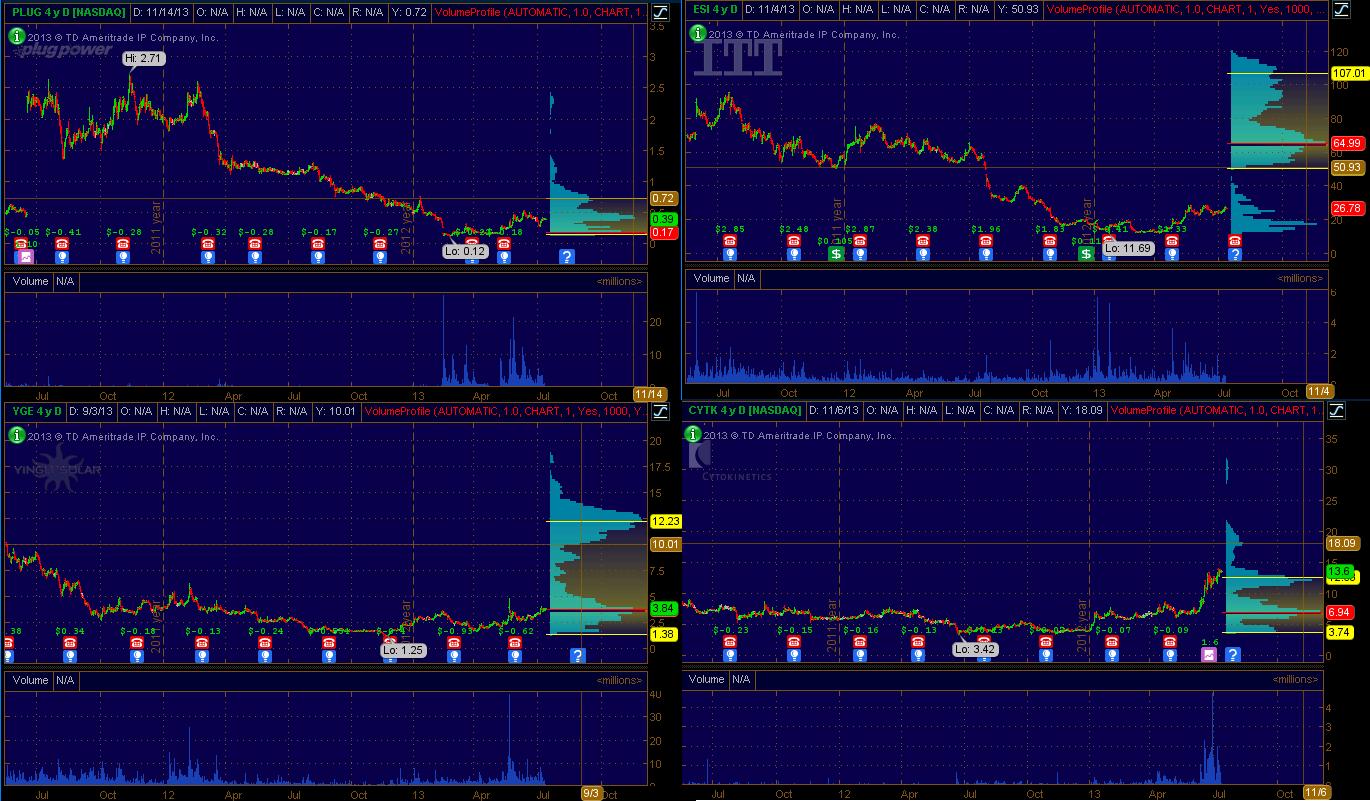 The names in order by group.
tan,fslr,zltq,zn
yrcw,hsol,stp,jaso
ift,jks,ggs,asti
plug,yge,esi,cytk
If you enjoy the content at iBankCoin, please follow us on Twitter