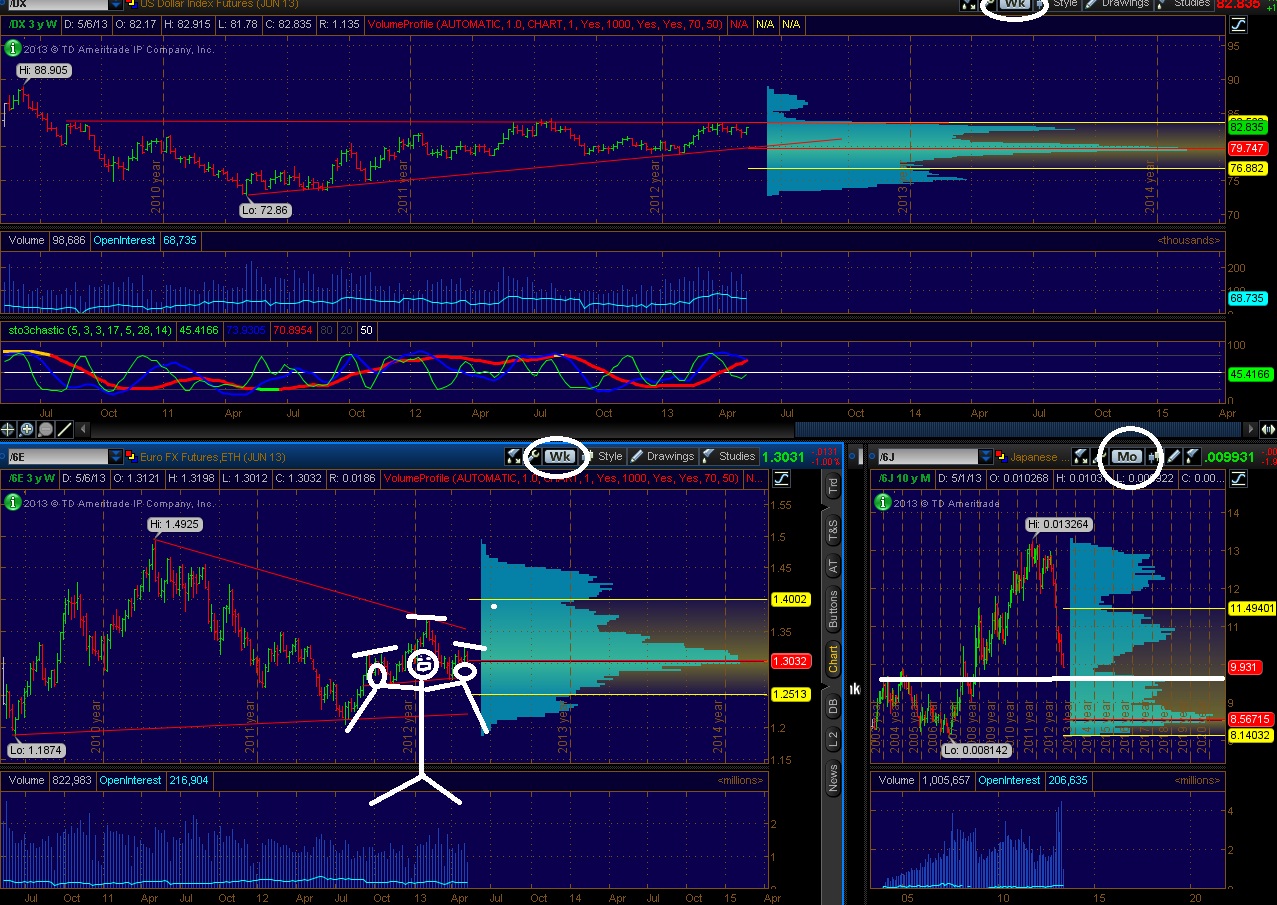 The dollar on a weekly chart is in an ascending triangle and may breakout at some point. It is at a good spot above considerable support. The euro on the other hand is making a head and shoulders while the Yen remains in freefall mode starting another major leg down.
Looks as if the dollar is bullish from technical perspective. And that gives me a bit of caution on the market. Meanwhile a lot of individual stocks are still looking bullish.
The conclusion? As you take profits from winning gains in stocks, consider using the dollar to hedge. I have been doing so and now with today's move it seems as if it may pay off.
p.s. Also be aware that the FXE (euro) is about to make a deathcross with further declines (10 week MA below 40 week MA).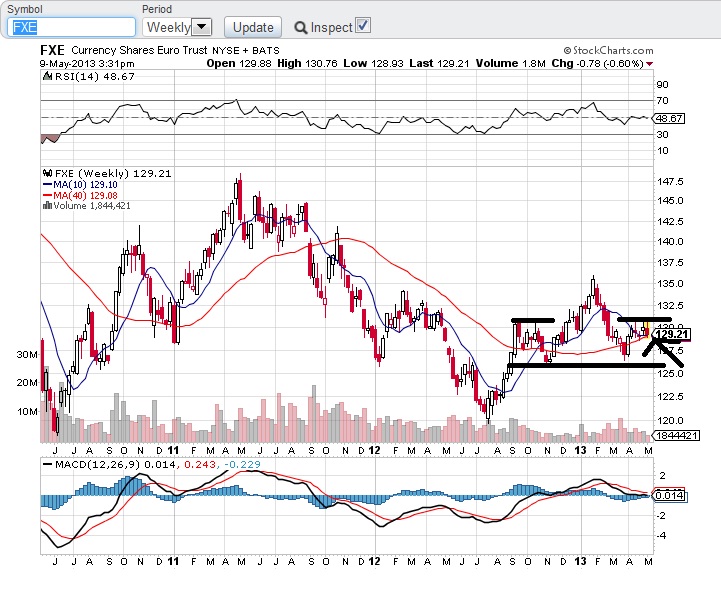 Full disclosure: I am currently long the dollar and short the euro at the time of creating this post.
With gold likely staying put for awhile, I believe the best way to hedge is now by short dollar, or long euro. UUP calls and FXE puts is one way you can do it. I am looking for a move over the next few weeks. After that we may see if it's just a quick breakdown or only the beginning.