We can all finally breathe a sigh of relief this year is finally coming to a close. If this wasn't a tricky year for you then I take my hat off to you. I've been investing for a full 2 years now and this has been one hell of an initiation experience. I've had to keep my head on swivel this whole time causing me to feel like I've aged 10 years within the last 6 months.
I want to start the year right with two ideas I'm really digging here:
1) FCX – a play on Copper rebound
I'm currently looking to leg into a long position on /HG copper future contract in the new year I really think it's got great potential to go much higher. I really like the weekly chart here I feel there is going to be a resolution to this soon as the range is getting tighter and tighter.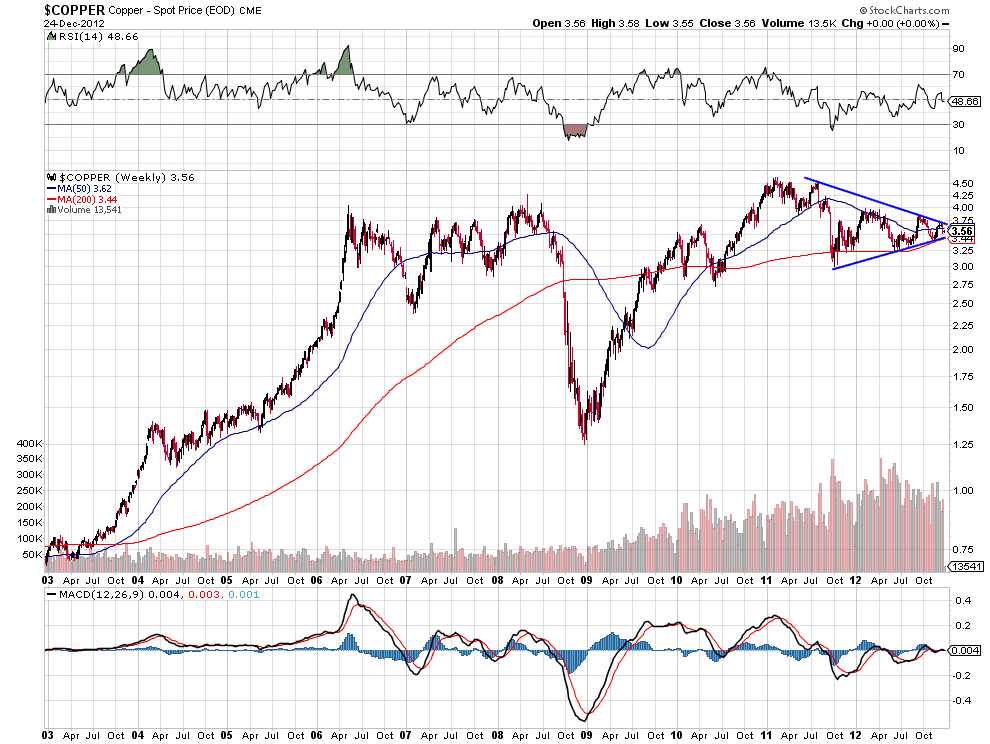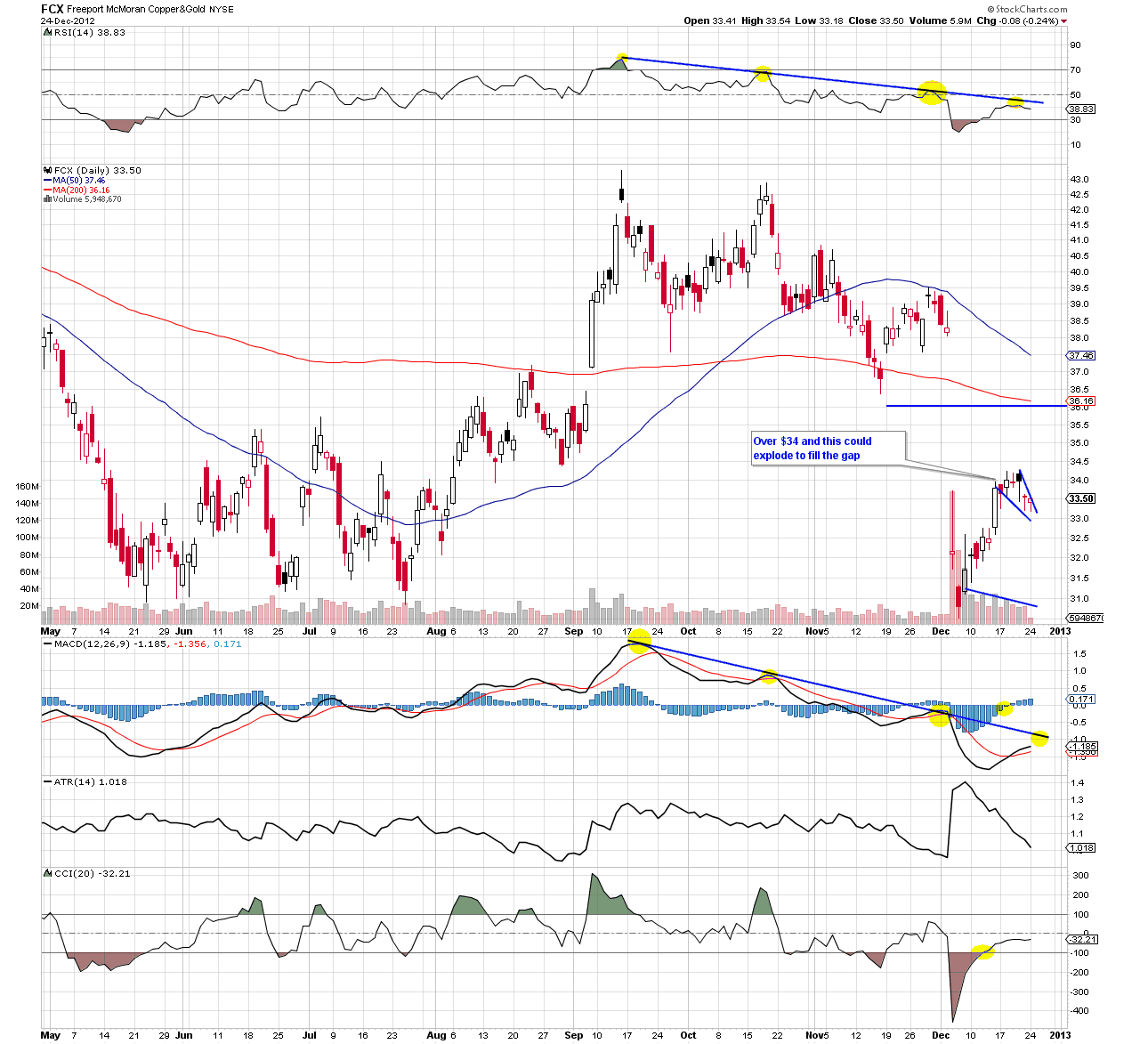 I'm really liking an entry on FCX here as it's still holding up for a possible play to $36. I've been playing a lot of weeklies on this with it working out 50/50. Looking further out you see lot of OI in FEB.
THE TRADE: The FEB $36 calls look pretty good I would look to pick up 25 calls at 0.61 (0.50 would be better). Here's a generated return if that trade works out: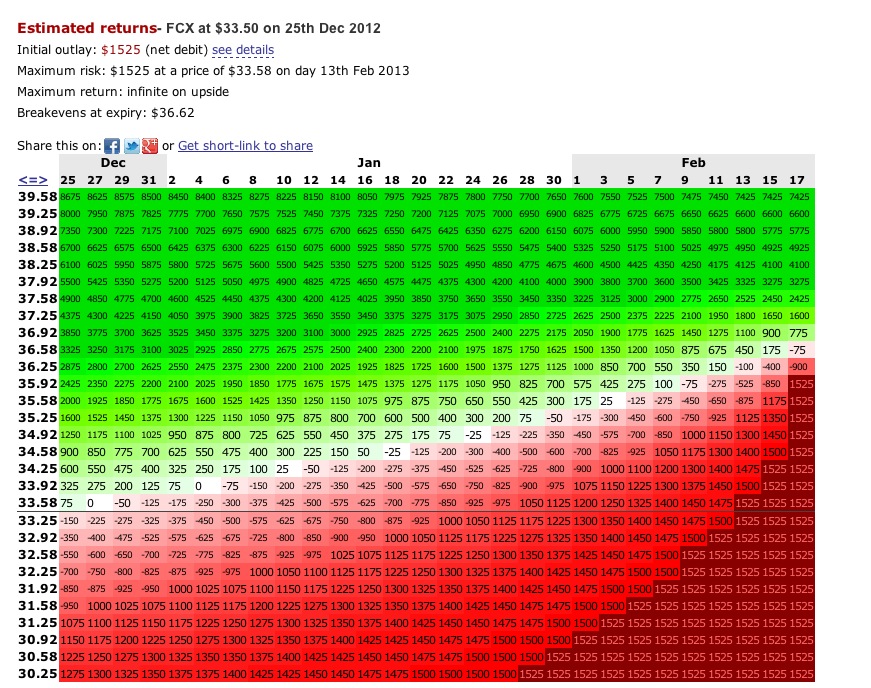 2) SIAL
The weekly chart on this name looks great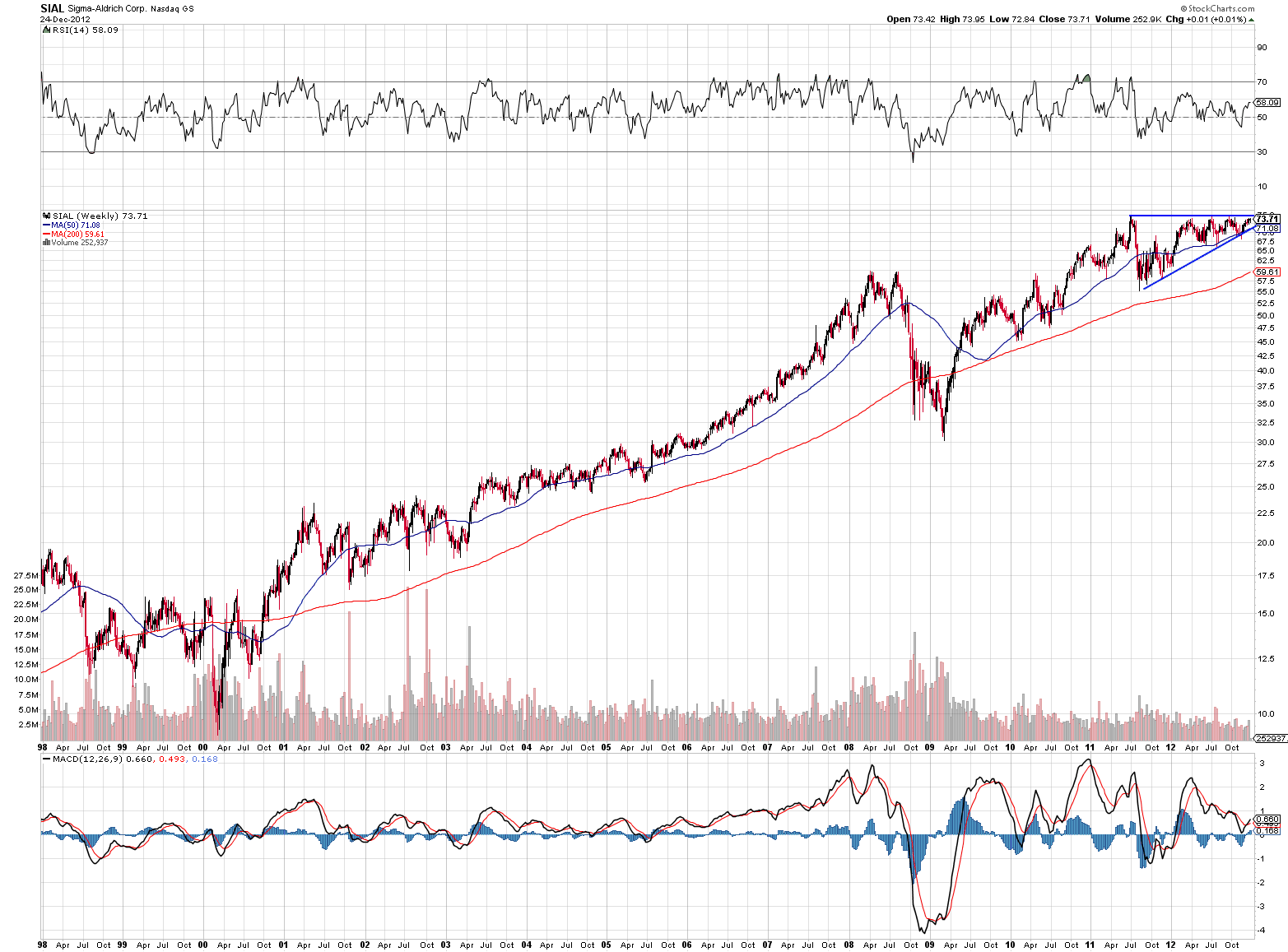 THE TRADE: The April $80 calls if I can get them at .50 I'd look to pick up about 30 of them. Here's some run down if the trade works out on the returns for that trade: