ArthroCare got horse nuked today after the CFO resigned from accounting issues. Hey wait a minute, didn't I had this company on my rumors watch with pending FB investigation (it's on the right sidebar of this blog if you haven't noticed yet)?
Wow! Lol. I guess my sidebar is worth something…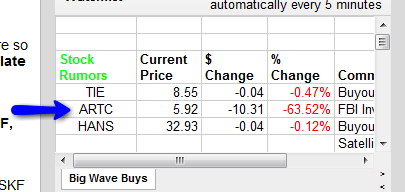 Never invest in a company that's getting investigated by the FBI. I actually thought ARTC would come crashing down next year, but I should have known the men on the Board of Directors would start exiting before years end!
Update:
Glad to see one my readers profit from some of my calls, even if he may be an "ass"…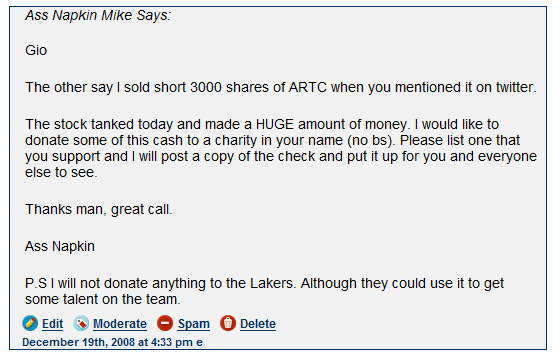 … see! Even a Boston fan can make money.
Check back for the status on Mike's altruism.
If you enjoy the content at iBankCoin, please follow us on Twitter