I believe the China trade is actually a great short over the next month. We will use FXI to short at the current price of $37.71. The chart tells the tale and that is my catalyst not the 60 Minutes story BUT that does add some wind to my back. It does not make senses to fight the chart and it is an ugly one.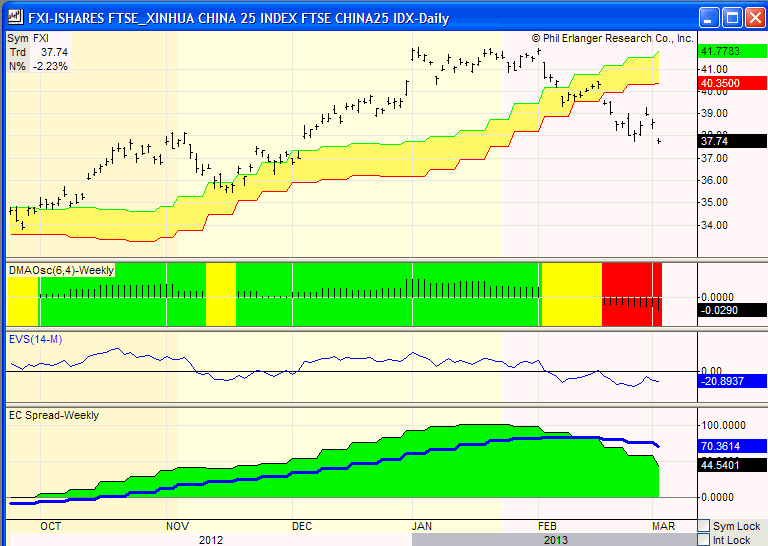 The yellow band above is the Weekly DMA Channel that sets a negative weekly bias. Next the setup indicator is an impending breakdown of the Weekly Erlanger Crossover Spread. Last my trigger is a negative daily Erlanger Volume Swing on a medium basis. If the EVS turns above 0, then I would cover the short. For information on Erlanger Chart Room go to http://www.goodmorningwallst.com.
There are a couple catalysts that could help China (FXI) and those include potential rate cuts from the RBA and ECB. We view that as unlikely as they both need to save their firepower for a better time.
If you enjoy the content at iBankCoin, please follow us on Twitter