How ever will they recover?
They won't.
The crypto slide continues, almost unabated. Over the past 24hrs, BTC is -19%, ETH -22% and #BTC cash -28%. The overall value of the ICO market, including BTC, is now down to $100 billion. To put this into perspective, I was discussing how horrible a bubble this was when the cap was $85 billion.
Over the past hour, Litecoin has dropped by 8% and Ethereum by 3.5%.
The peak for Ethereum, the thing that this whole ICO scam is predicated upon, was on 9/1/17 at $398. ETH is now trading at $199.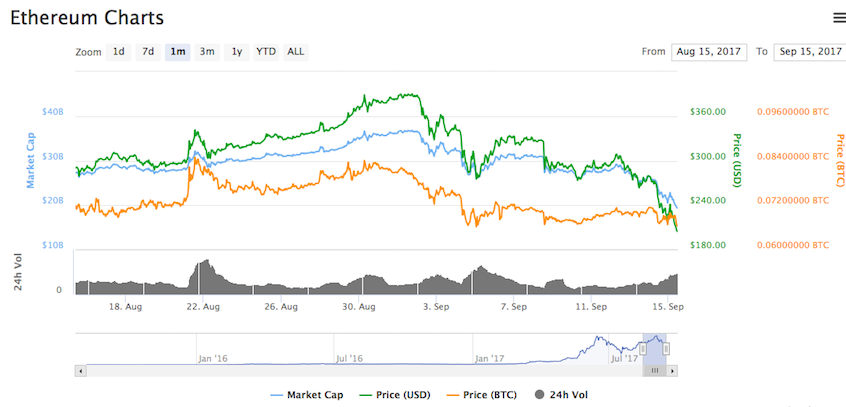 I hope all cryptocurrency holders a very good evening. pic.twitter.com/OKV2OUXQYI

— The_Real_Fly (@The_Real_Fly) September 15, 2017
Good morning cryptocurrency holders! pic.twitter.com/xJztUlG5KB

— The_Real_Fly (@The_Real_Fly) September 15, 2017
Comments »