We are seeing a very enjoyable and serene widening of bond spreads between the aristocracy of Europe and the plebian nations. We haven't seen this in quite some time, so it's always an event whenever it does rear its hideously disgusting head. From past experiences with Europe, this will likely continue to a near snapping point, by which the ECB will be forced to act in order to save the whole god damned world.
Out of the PIGS, Portuguese spreads are widest v German bunds at 300bps. Therefore, by default, it is the proverbial 'canary in the coal mine.' We will watch it with great pleasure while eating popped corn, as the crisis develops– and envelopes the globe in terror.
Here is the 1-day spread between the haves and have nots.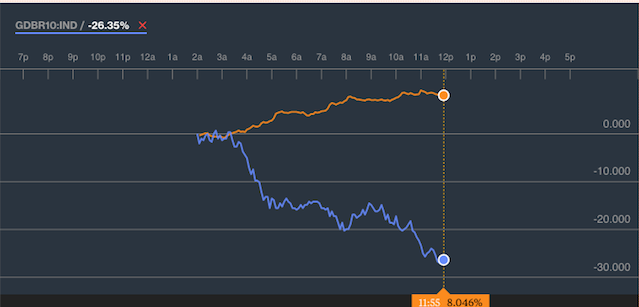 And here is the 1-mo spread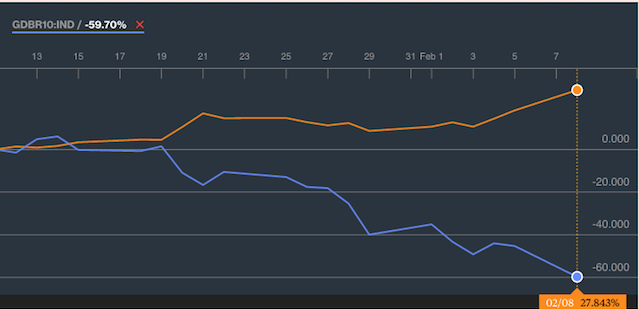 It's worth mentioning that the PIGS' yields are still incredibly low. They aren't indicating crisis, only potential stress that might be developing in the European banking sector.
Comments »