I'm taking a break from the news today, amidst heinous household events that have conspired against me. I'll be getting my Peter Jennings on again on Sunday. In case you're unfamiliar with seasonal trends, the month of August is a great one for passengers of the USS Ark and persons willingly holed up under the numerous protections of the gold mine.
Have a look for yourself.

Specific to TLT, that gains are often bountiful and in an obsequious manner.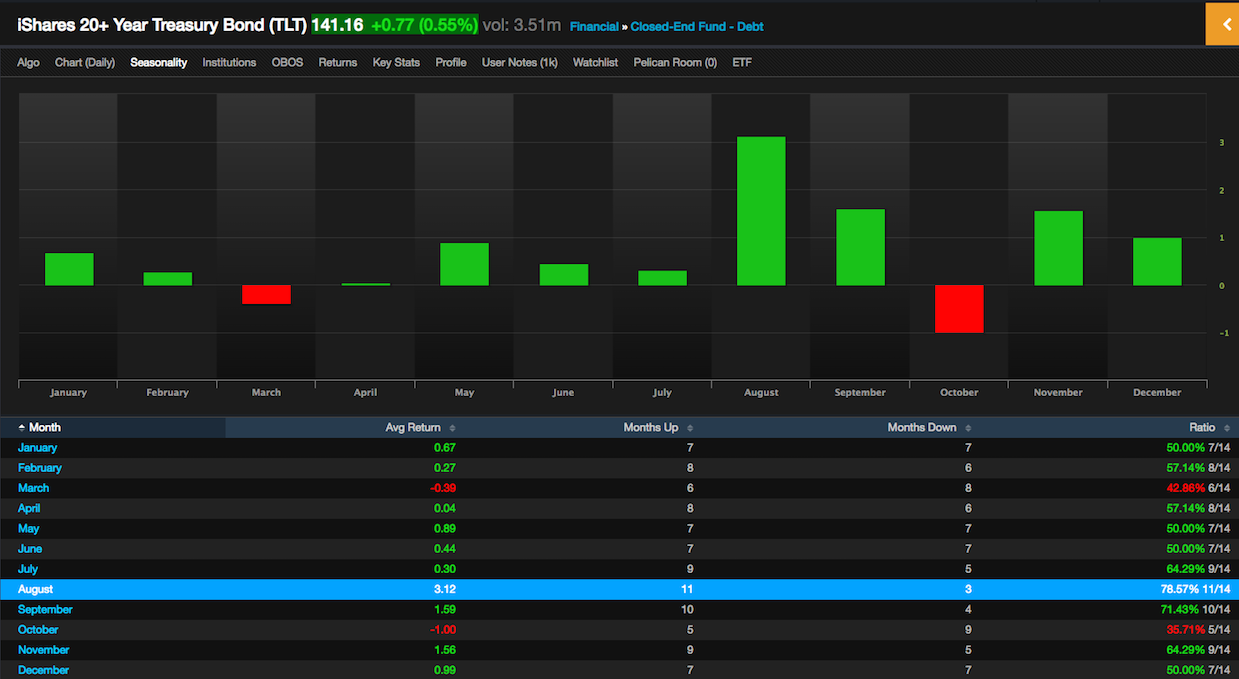 I've never been known to clamour for ape-raping markets, the sort of sordid affair that sends men off balconies and onto closed manholes below. Until now!
The ark floats.
Comments »