TNA's death has been widely exaggerated. Small capped stocks are making a valiant effort here, in the face of horrifying circumstances.
There has been just 1 oversold signal for TNA during this whole Russell slide.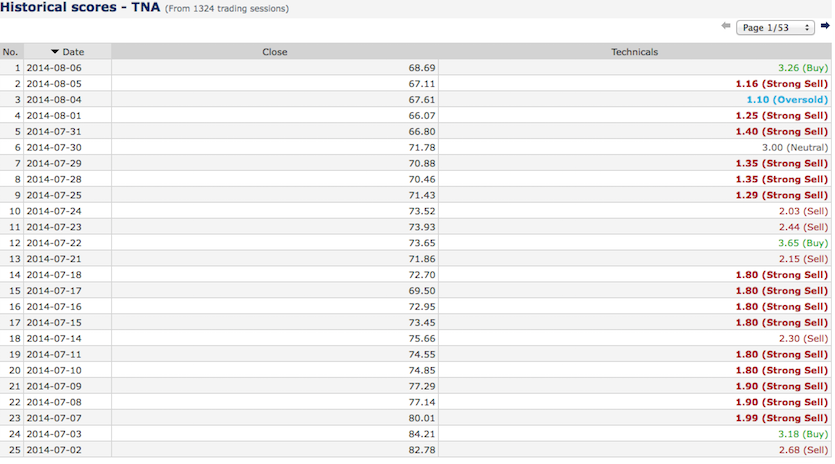 And here we are now.
In my personal account, my largest position is still TLT–as it is being used as a 'cash substitute' and will be liquidated towards the end of August. Hopefully by that time I will be able to buy some stocks cheaper. However, as of right now, the market is due for a sharp bounce higher, especially since everyone is on edge–scared of their own shadows.
It's important that we put in a base today. We do not need to come out with guns blazing, jack-kniving people in the face. Let's have a nice, clean day, long Chinese burritos scam stocks, merrily going about our days like dignified gentlemen from the 1800's.