I think I might finally toss in the towel on stocks in 2016 and focus where my true strengths lie, global macro calls. I can easily accomplish this end via ETFs. As an example, had I just bought and sold SPY this year, using Exodus' OS signals, I'd be up 9% on just 28 trades. My actual YTD gains are almost twice that; but there is distinct value in  having a system in place to reduce anxiety and adhere to limits.
As we enter the week of National Festival, a time when fat people reign supreme, sloshing through gallons of buckets of gravy, I am reminded of two more deadly sins: greed and wrath.
Very soon, a fatter America will barnstorm through their local Walmarts and Best Buys, to be first in line to attain discounts, to kick off the Black Friday holiday season, a time when Santa Claus delivers high end electronics to your bratty kids plastic trees.
Here are the best performing ETFs, historically, during the month of December.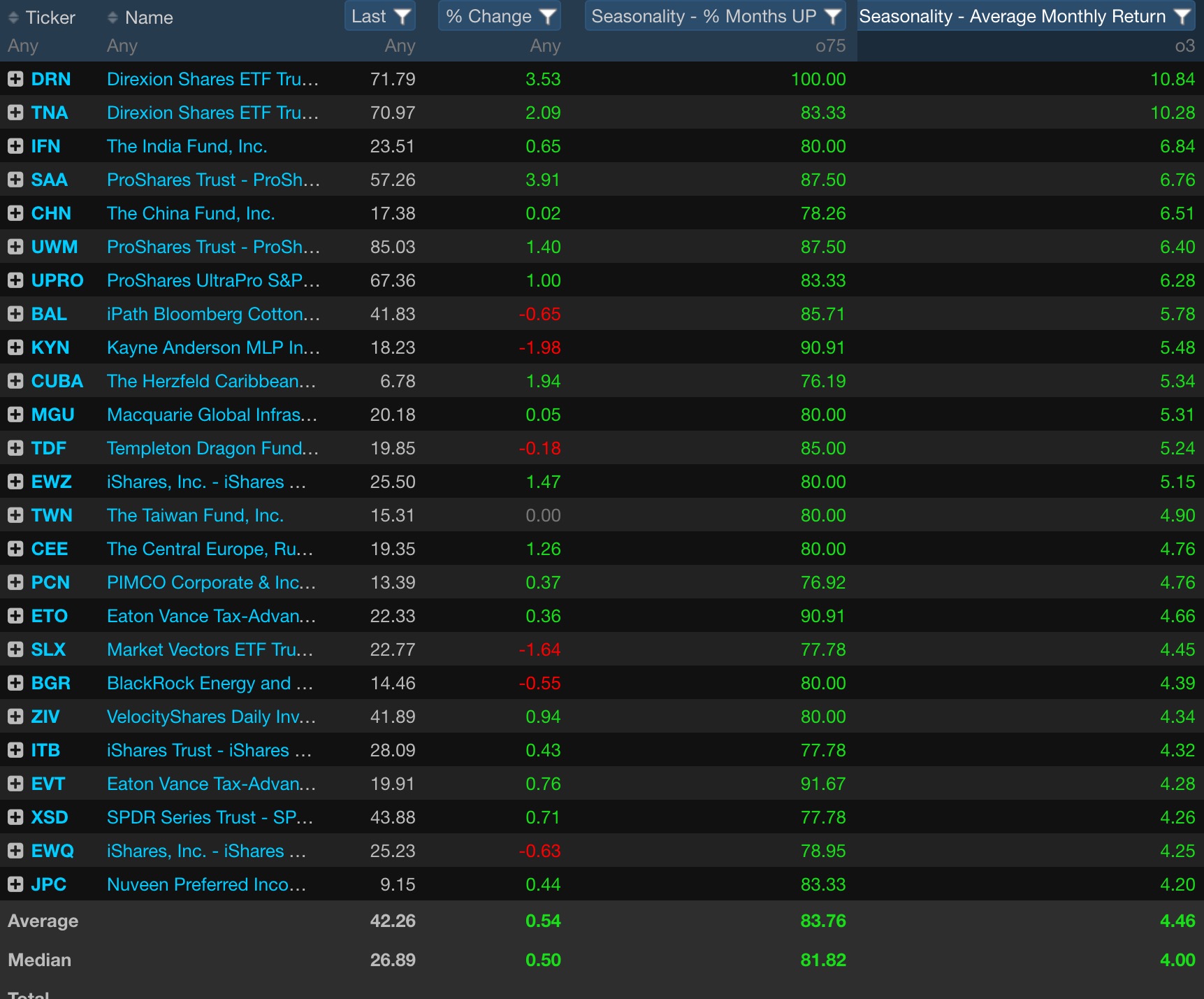 The homies caught my eye here. Under further inspection, it appears the homebuilders may in effect be a fucking buy heading into year end. Pardon my gratuitous usuage of profanity. I am unaccustomed to civilized life, having grown up in the depraved sewers of Brooklyn, NY–before it was gentrified and shit.
Top homie pick: TOL
Data provided by Exodus
Comments »