Heading into May soon, I wanted to give you lads an update on a little known feature inside of The PPT, soon to be Exodus. I put together a portfolio for longer term investors, which I manage semi-annually, under the mandate of GARP (growth at a reasonable price). I update it twice per annum, once in January and again in June. New members of Exodus, which should launch inside of a week, will get exclusive access to this portfolio. I am only posting it here now because it has ran higher so fast and I will be making adjustments in a few months.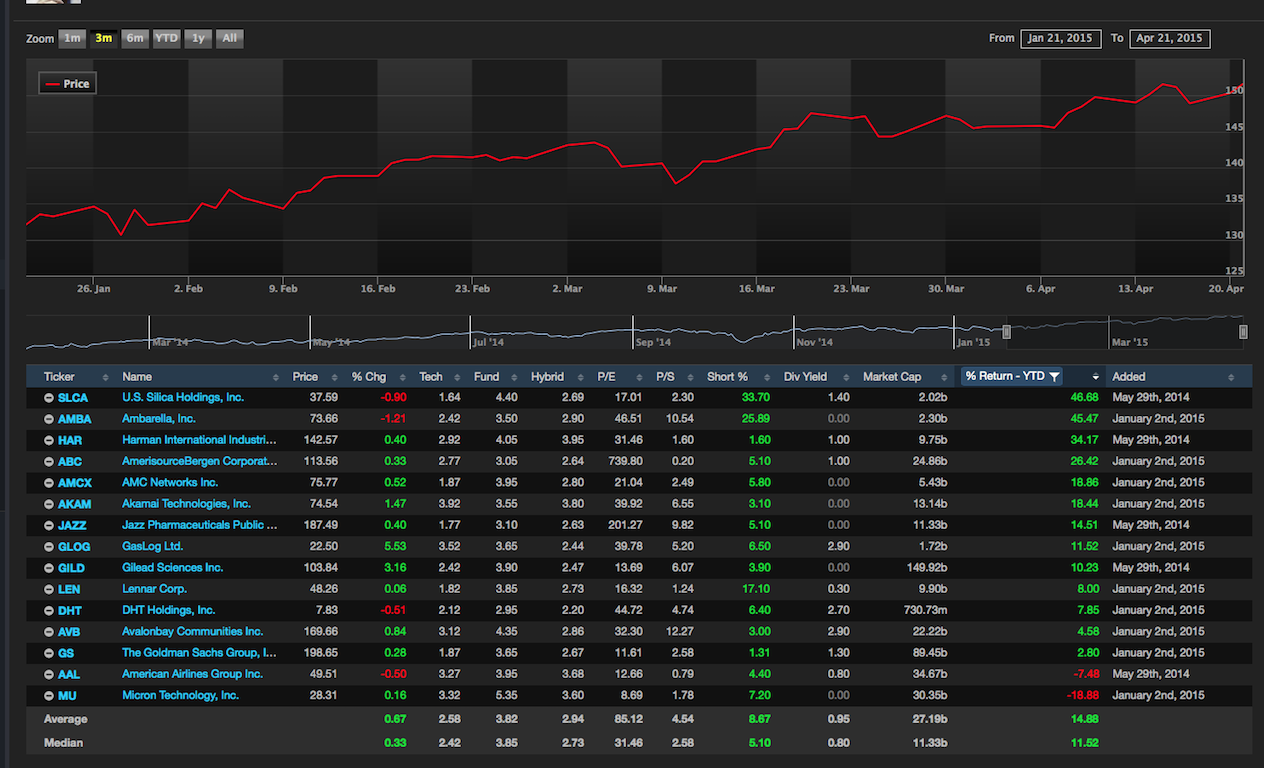 As you can see, I've nailed some huge winners in it this year and fully intend to exercise my 'calculator like brain' during the second half of 2015. This is going to be my biggest and best year ever.
Don't Degrade The Champion from iBC on Vimeo.