You knew this post was coming. Quit hiding from underneath your desks, lads, and take what I am about to give you like a man.
Last week, I being part of the Exodus cognoscenti, alerted the unwashed crass masses here at iBankCoin to an OVERBOUGHT flag on 3x gold ETF NUGT. The following day the 3x gold short ETF, DUST, flagged OVERSOLD. I told you of that too, accompanied by the algorithms track record. Immediately afterwards, you assaulted The Option Addict's blog, most likely out of fear of me, with wanton insults upon my person. The lot of you screamed like devils, less than animals, pertaining to a "new bull market in gold" and how The Fly "and his stupid fucking algorithms" were going to burn in the fires of 10,000 hells.
Well, well, well, what do you have here?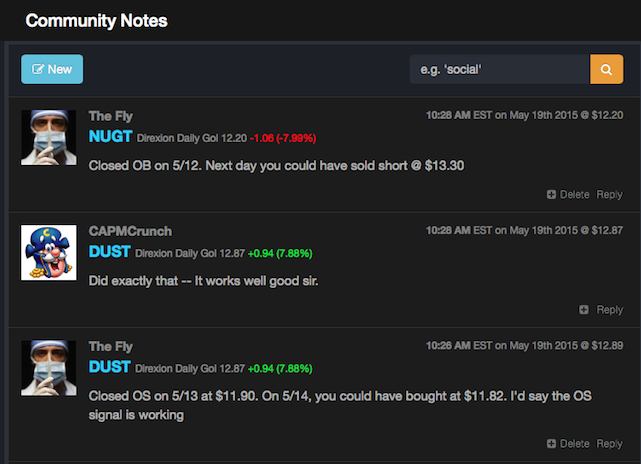 Good Sir, you've been dispatched, yet again. It's time to retire off the rocks of Transylvania and live a splendid life, sustaining on an all bat diet. I cannot couch your idiotic behavior any longer. You are a great stain upon these hallowed halls. Only gentlemen of "extreme measure and tenacity" are permitted to park their canes here. Might I suggest you venture off to lesser locales?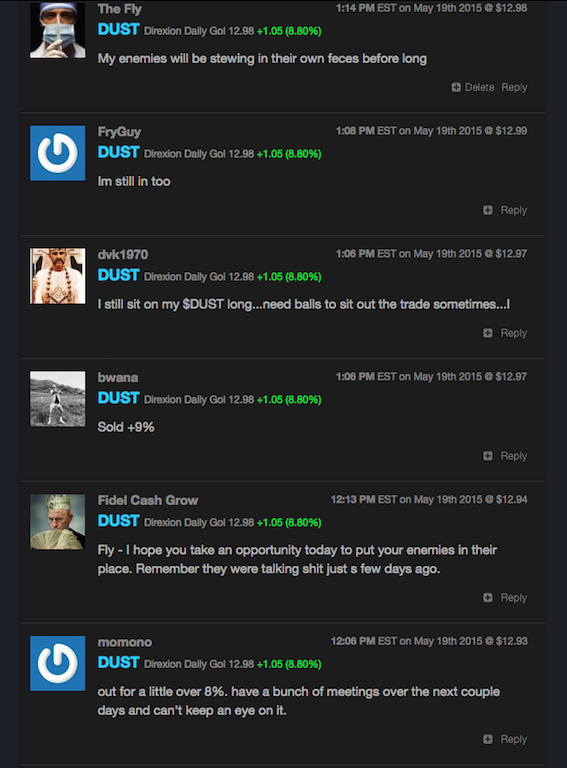 The Fly Wins Again.