It seems the GREAT BIG TITTED bank rally is melting the fuck down.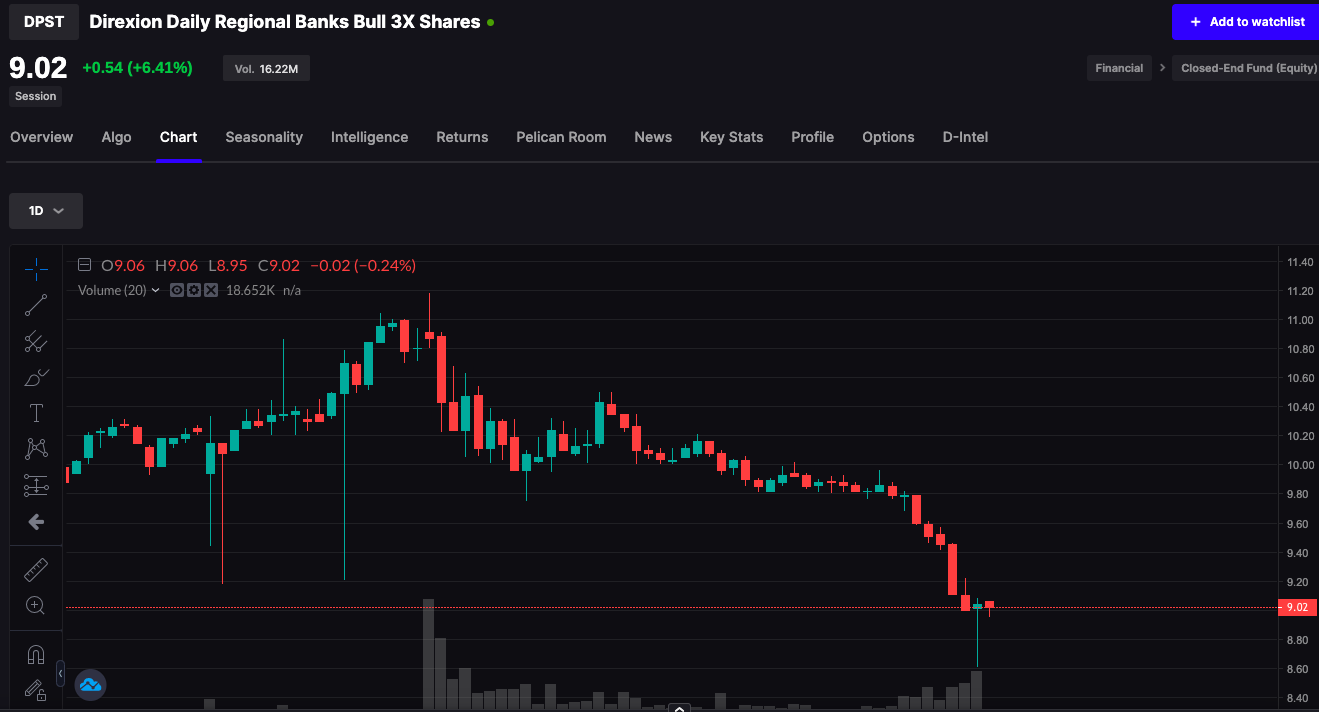 FRC caught a credit downgrade and the entire mood had shifted. Plus, Russia shot down an American drone over the Black Sea. I suppose things aren't always what they seem.
I ended up closing out the UVIX position — but taking on a great big dicked FAZ position — now 40% of assets. I did so because, not so deep down, I really hate the banks and it would be one of the many highlights of my life to participate in the end of western finance as we know it.
I know what you're thinking and it's stupid.
"But Fly, you enjoy all of the comforts of western finance — you and your wine cellar (garage) and cigars and all of that other shit you buy for comfort."
All true. But I am willing to sacrifice all of my Burgundy wines for just 1 got damned legit meltdown. And not some bullshit meltdown that is met with faggots on TV bailing out eachother and beating off to SPX futures rising as their schemes work their magic.
No, I am only interested in irretrievable loss — NON REVERSIBLE — the sort of drawdown that makes people shit their pantaloons.
Look, I am not an evil person. I want people to be happy and explore all of their sexual identities too. But I want it to end more and the visceral feeeeeeeling of cataclysm is quite the thing. NEVERTHELESS, I will once again do the responsible thing and follow the money, like all money rats do and go along for the ride once they win again and then pretend to love it all as we hit 52 weeks highs amidst pomp and glory and Pax Americana.
If you enjoy the content at iBankCoin, please follow us on Twitter