We are finally getting some contagion action post BTC collapse. The ramifications of the collapse in Bitcoin are being felt severely today in the shares of SI, SIVB, PACW, SBNY, amongst others. The announcement that Silvergate would wind down operations aka COLLAPSE is sending shockwaves throughout Wall Street today, and for good reason.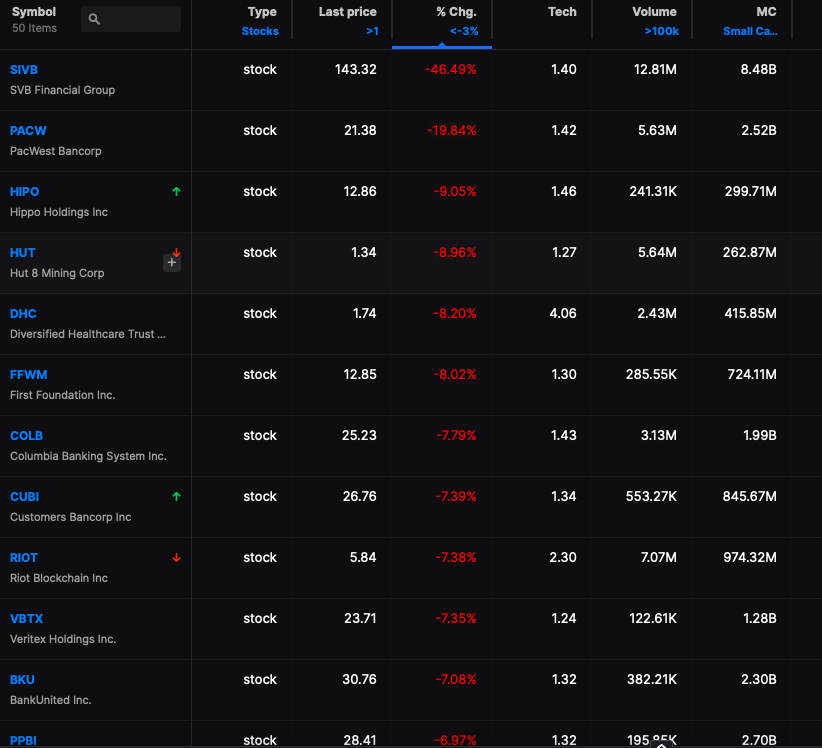 I cannot recall the last time banks had been down this much in two days, now off by 6.6% the past week. You would do yourselves great injury by ignoring this. I have placed ample shorts via FAZ and some lotto tickets in UVIX — just in case.
Is this the beginning of a credit collapse? God I hope so.
$SIVB announces $1.75 b common stock and $500 mm preferred stock offerings, as it tries to shore up its balance sheet. It also sold most of its $21 b "available for sale" securities portfolio, resulting in -$1.8 b in after-tax losses for Q1 2023. These were likely necessary… https://t.co/pQonL4vzyj

— Raging Capital Ventures (@RagingVentures) March 8, 2023
If you enjoy the content at iBankCoin, please follow us on Twitter