I don't need to read research or look at news. Whatever is happening to REITs has happened before, sans the SHARPLY HIGHER cost of capital for a dreadfully capital intensive business. Let's also not forget bonds are yielding greater than 4%, which competes with some REITs for capital now.
Look back on the IYR and previous crashes, you can see this recent squall might have further downside.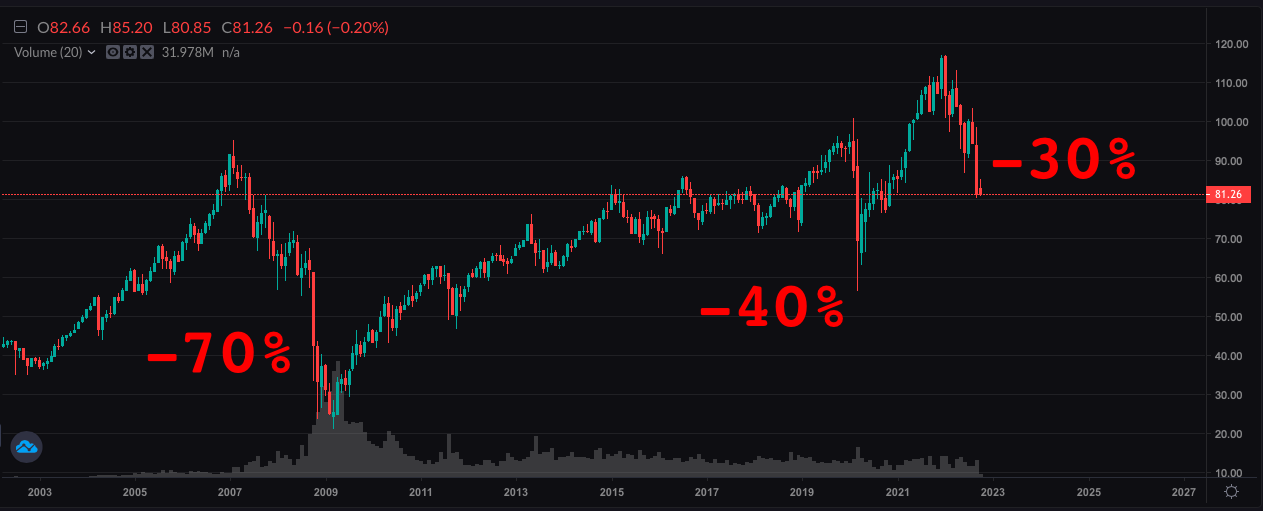 The rapidity of the decline has hastened in recent weeks and borders on a fucking crash now.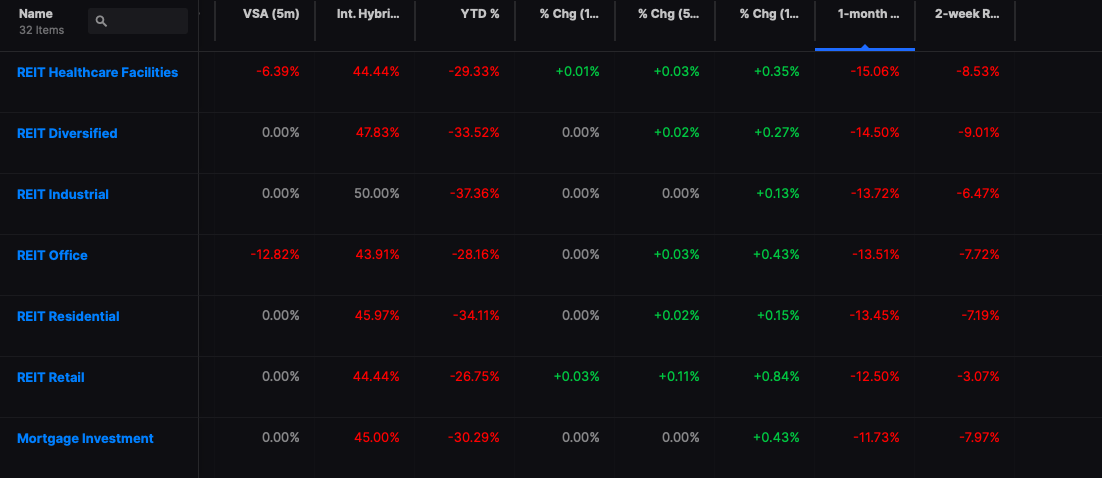 Best way to profit from the demise of the REIT is via DRV. The old school method was SRS. I must admit to be somewhat surprised by the manner of this decline, way outperforming XLF to the downside. Typically banks crash and then REITs. For the most part, banks have been awful, but nothing atypical.
If you enjoy the content at iBankCoin, please follow us on Twitter