Below is the table of returns for the NASDAQ over the past few weeks — absolutely chaotic. For younger traders out there, I promise you this is level 10 out of 10 difficulty and it'll get easier.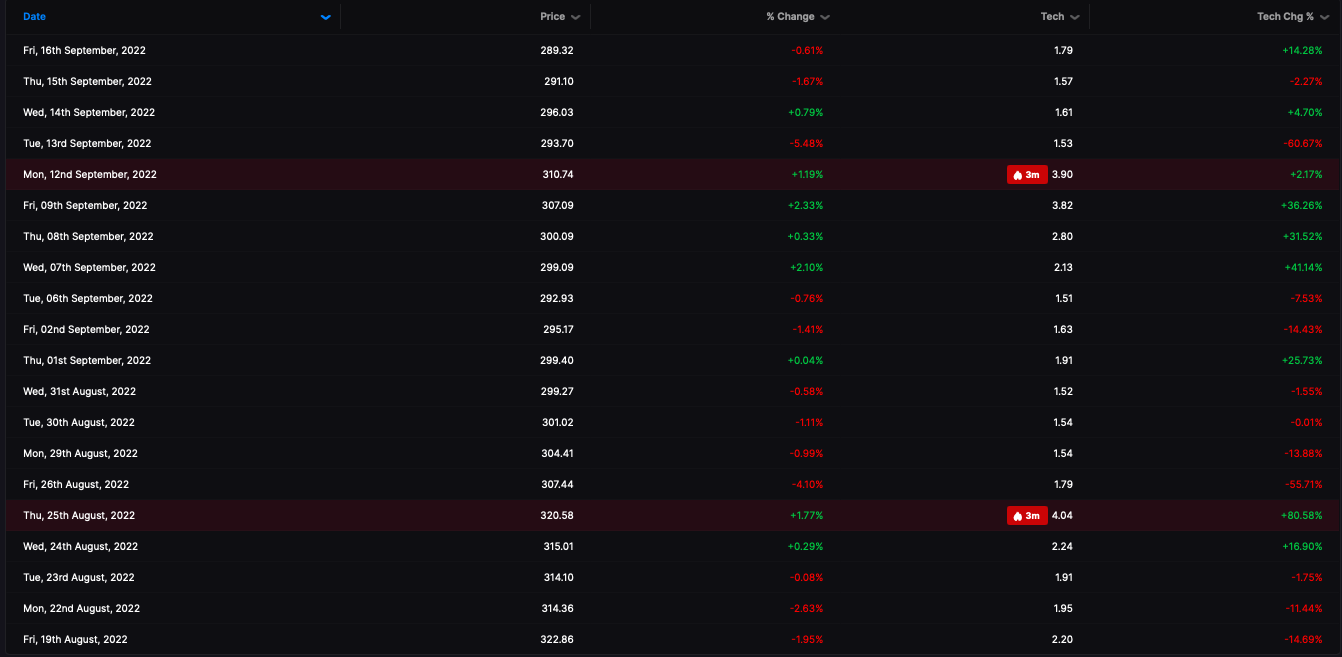 We just went through a terrible squall and then a bounce up until the point of decapitation based upon the notion that inflation isn't being contained. This fact of 8%+ inflation solidifies Fed policy to be hawkish until numbers improve. Part of the difficulty in shorting into the hole are those sharp oversold bounces. They happen out of nowhere, green candle after green candle, and usually lead to fantastical one day returns. But one day whimsical returns aside, The Fed has given us the blueprints. They are telling us they intend to hurt stocks/ the economy, in order to win the battle against inflation. In other words, short all bounces. The longer those bounces continue the more you should short. The idea that the market will trade up in the midst of 75bps hikes is IMPOSSIBLE.
Exorcize the bullishness out of your body and behold the wrath of the bear. We are just getting started.
If you enjoy the content at iBankCoin, please follow us on Twitter