Hello absolute faggots friends.
I'd like to apologize to so many of you whom I've insulted over the years, forced you out of Stocklabs via unnecessary bullying and mean handling. I have looked inward and am a completely different person now. I have even forgiven the folks at Cartoonland for their foray into NFTs and won't even charge them extra for coming back into the fold.
Since so many of you have left — The Pelican Room has become a liberal denizen for progressive ideas. We are all quite impressed with the Biden regime and feel strongly about the prospects of Pax Americana.
See? I never lie.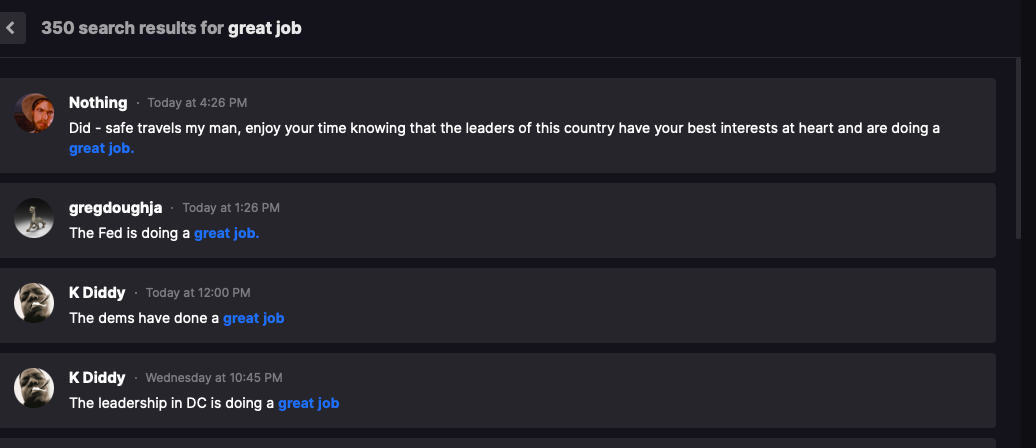 In other news, I am back at the trading turret after making 38bps today while on the road from a delightful meeting with the President of the United States in DC. I have other news for my internet colleagues and friends: Option Labs is coming soon. We will provide this service for free for a limited time and then it'll go premium. It will also be a stand alone service for those not interested in our stock tools.
This is being developed by a fellow Pelican Losblion and it's going to be straight fire and crack combined. Here is an early look at the screener — filtering out the most active options with call to put volume greater than 60%. We have all the greeks too and I am thinking about adding some minor greeks, especially LAMBDA and ZOMMA.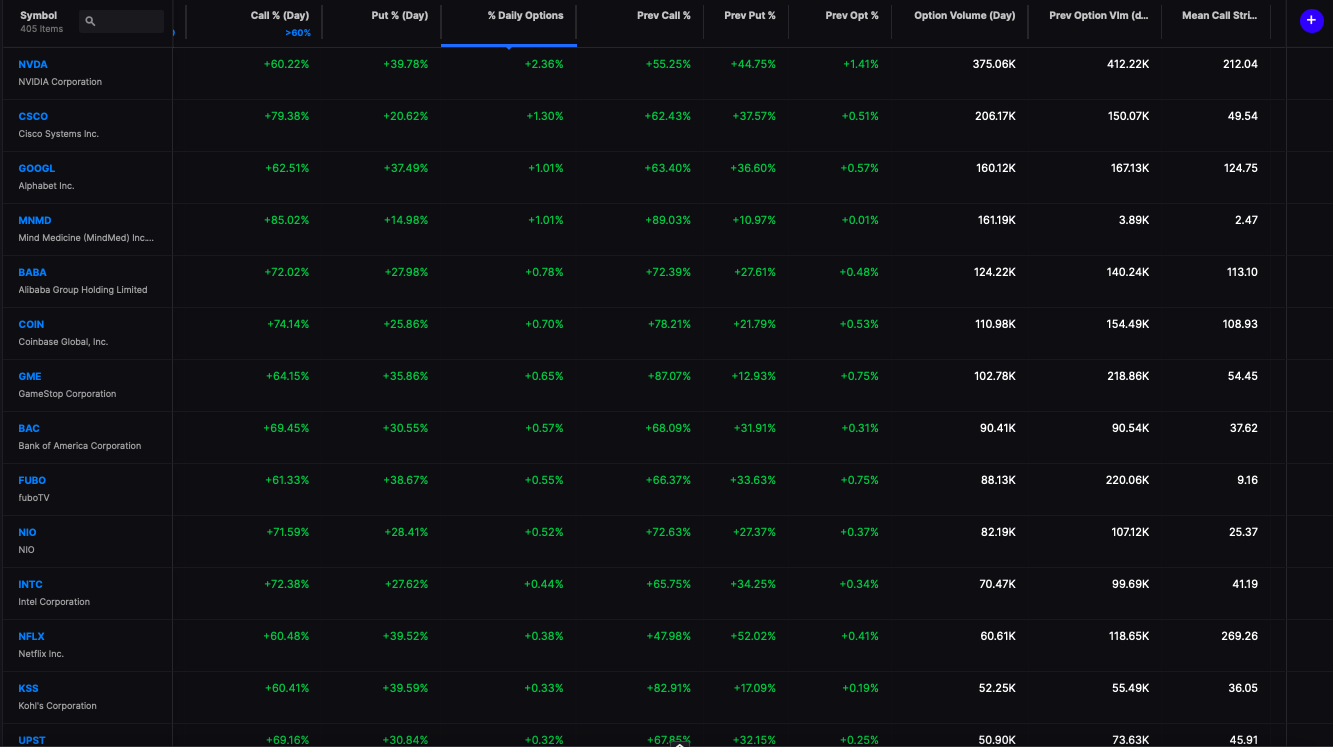 For the person's who have no fucking clue about options, the good folks at Stocklabs will be here to help teach you.
Tomorrow my house will be filled with construction workers again — but that won't stop me from trading.
See you in the AM, good friends.
If you enjoy the content at iBankCoin, please follow us on Twitter