It'll likely reverse lower after I post this but since then open everything has been bid higher, in particular the oils, especially of the SHIT varietal.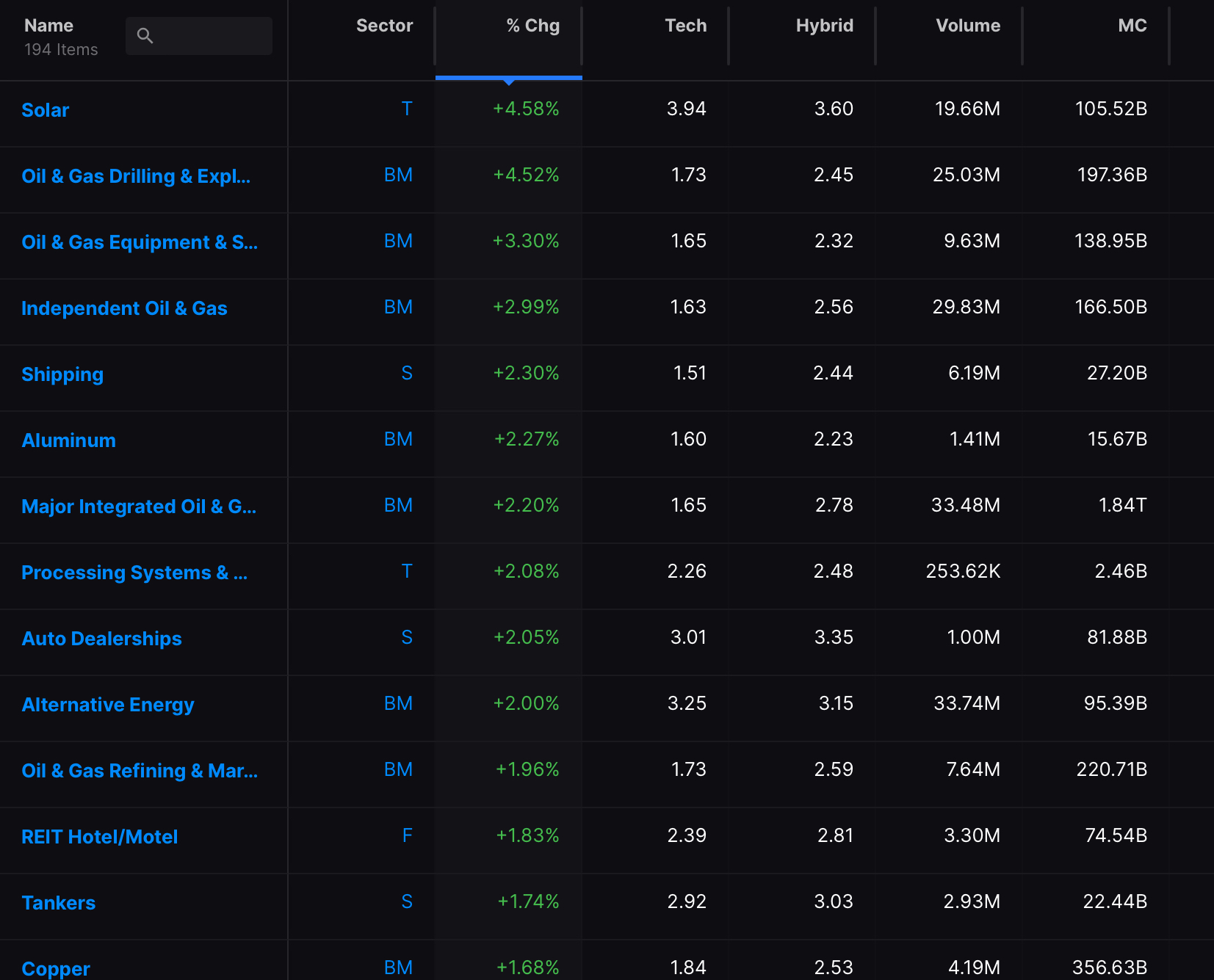 There's all sorts of reasons to buy stocks off confirmation that job losses are a fiction. Think about it, who's gonna stop us? We have been told for a decade we couldn't even think about higher rates, for fear it would CRUSH the economy and here we are thriving.
The NASDAQ has shot up 200 since the open but still down 15. Many sectors are up and running and in order to stop them, we'd need some sort of late day collapse and/or another fickle reassessment.
Looks good, for now.
If you enjoy the content at iBankCoin, please follow us on Twitter