Pardon me for interrupting your day with more commentary. But I must opine — the calamitous drop in the oils has little to do with the war in Ukraine being a non-event of things in Russia so desperate — they're selling oil cheaply to India who then is selling it back to Europe — because tricks. I still believe, in spite of what the markets are doing, the market is also pricing in a sharp decline in global growth. Even though Chinese stocks are up today and everyone is merry and gay, there is a pricing mechanism in oil that is abundantly clear: SLOWER GROWTH AHEAD.
This is why we are also seeing a WEAKENING of bond yields. Since inflation has been defeated, the Fed can stop hiking and also being cutting rates.
All fantasy.
But what I wonder is — are the oils done going up?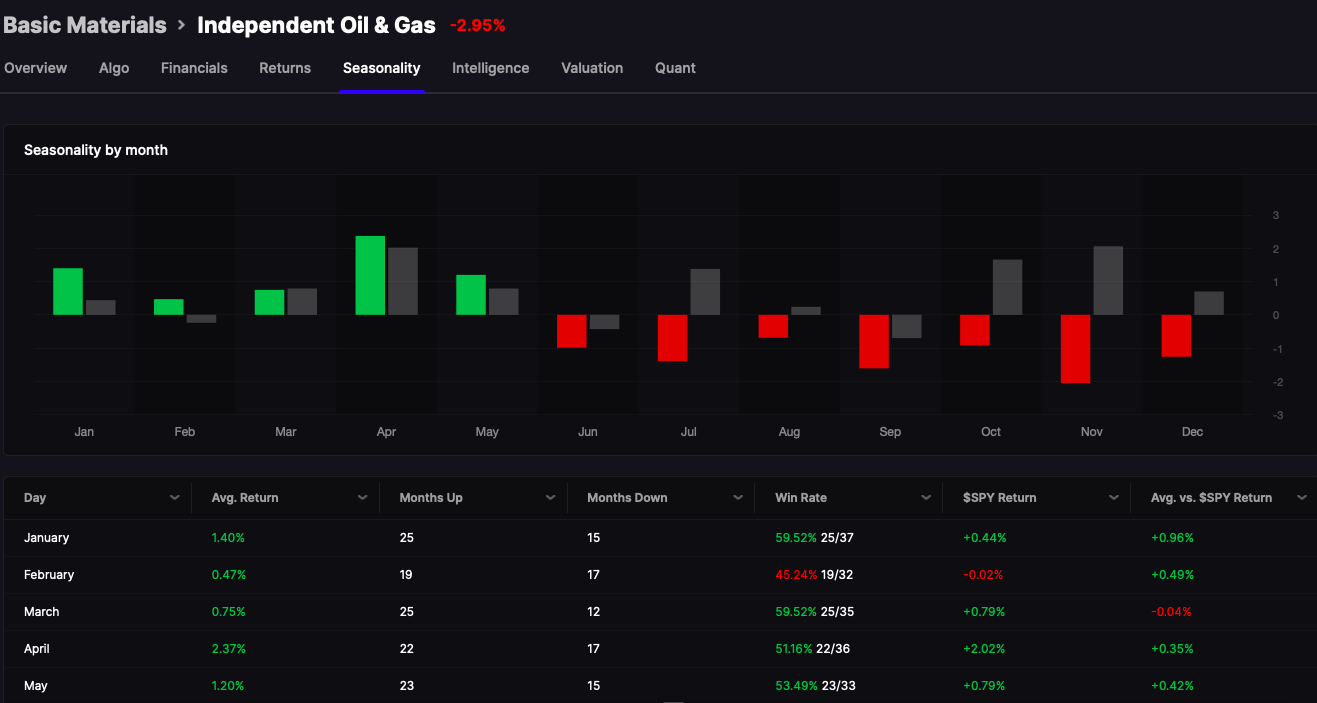 Above is a seasonality chart inside Stocklabs. You can clearly see oil is very seasonal. This is data stretching back 40 years. Oil does not go up in the summer and the fall. Oil goes up, traditionally, in the winter and again in the spring. Once the diving season is upon you — it's already too late.
Now I am not suggesting you should sell your oils here. As a matter of fact, I like their values. But don't expect grandiose returns unless something tangible happens in Europe that causes a supply disruption.
The pricing of energy is correct because that's what the market says. Arguing against the market is almost always a losing proposition. At times you can trade ahead of the market; but generally speaking — following trends is better and more conducive with being a normal person in society.
For long term accounts, having 10-20% of a portfolio in oils and/or other commodities is mandatory for balanced accounts. But the trade now and has been for the past two weeks: long the consumer because the world isn't ending yet.
If you enjoy the content at iBankCoin, please follow us on Twitter