I kept one stock long just in case the rally continued, MOS, and it's already down 2% from the highs. I hedged it with an FNGD long because the FANG stocks are weak. The bull market isn't back. These pops are almost always followed by drops. Be patient and let the trades come to you late in the day. The risk to buying early is you risk a reversal. It is rare to see markets up and continue up throughout the entire session. Although we've had plenty of fierce rallies in 2022, the highest probability trade has been to be SHORT.
Over in Stocklabs, the last oversold signal has thus far yielded a 12%+ gain in TQQQ. It only flashed once, so my allocation is only a third. This account is dedicated only to the OS signals, +15.5% YTD.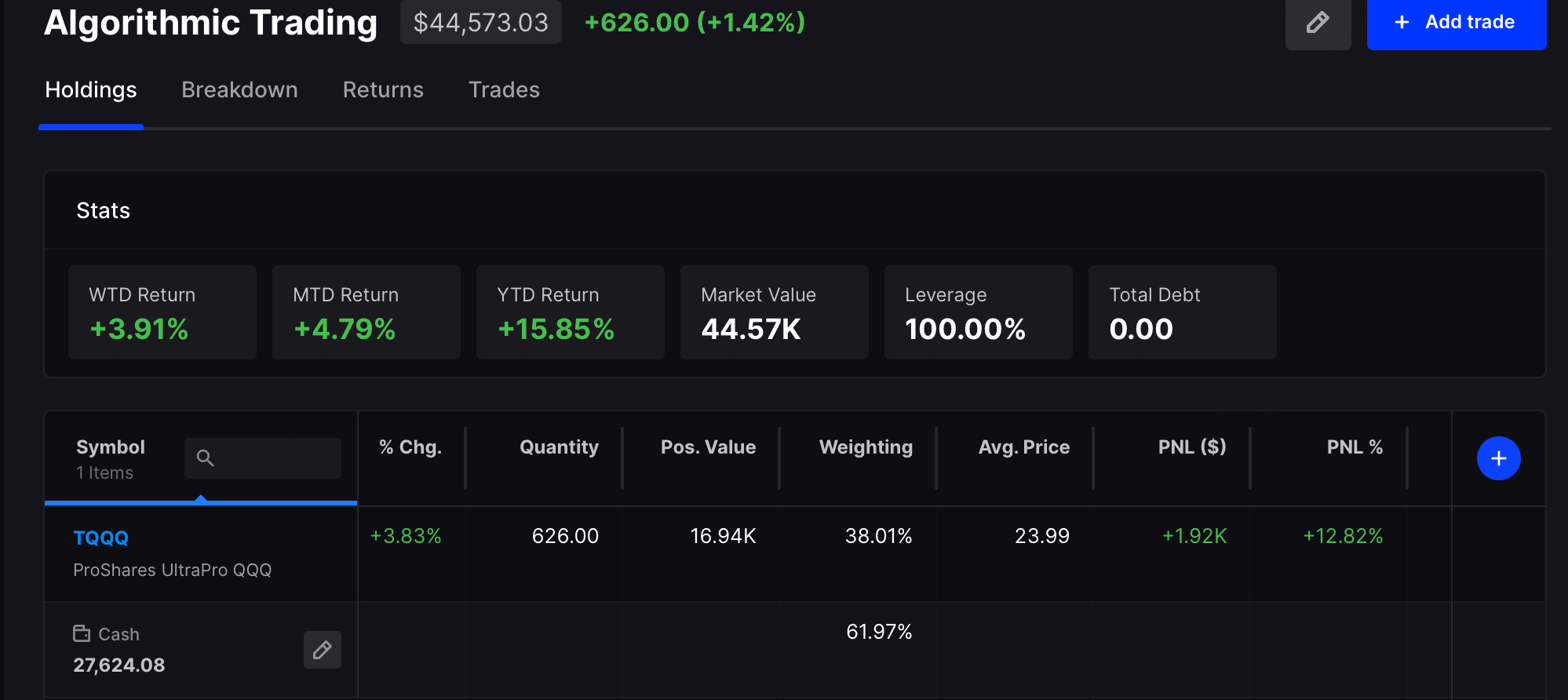 It's good to see stocks bounce, especially commodities. The reason I sold it simple: best to lock in what is assured than to gamble on uncertainty. At the moment, I am +185bps for the session.
If you enjoy the content at iBankCoin, please follow us on Twitter