If you thought the US had problems, take a look at energy dependent Europe. Their windmills and solar panels, apparently, can do nothing to stave off what looks like the onset of a full blown collapse and of the Euro economies.
The euro is now at a staggering $1.02 against the dollar, the lowest since 2002.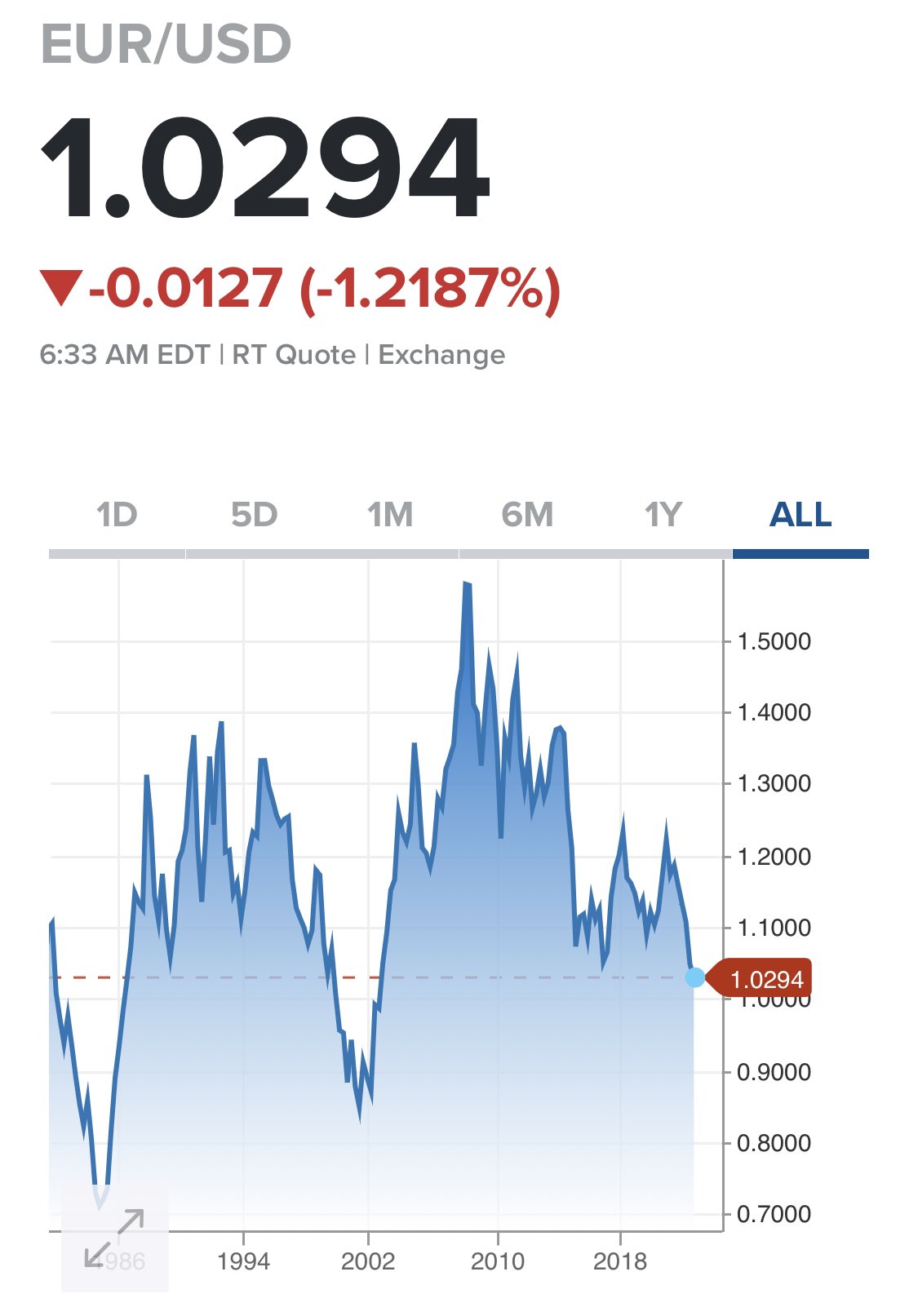 NASDAQ FUTS are -90.
What will be interesting to watch is if this economic pressure can lead to another debt crisis, on par to what we saw with the PIGS in 2012. Italian bond yields have been diverging against the Bunds and it will be important for those to tighten, otherwise the whole kit and kaboodle might come undone.
Related: the Ruble is down 10.7% against the dollar this morning.
If you enjoy the content at iBankCoin, please follow us on Twitter