If commodities was one area of long during the coming fires, the banks are the opposite — the exact place to avoid.
Let me show you something.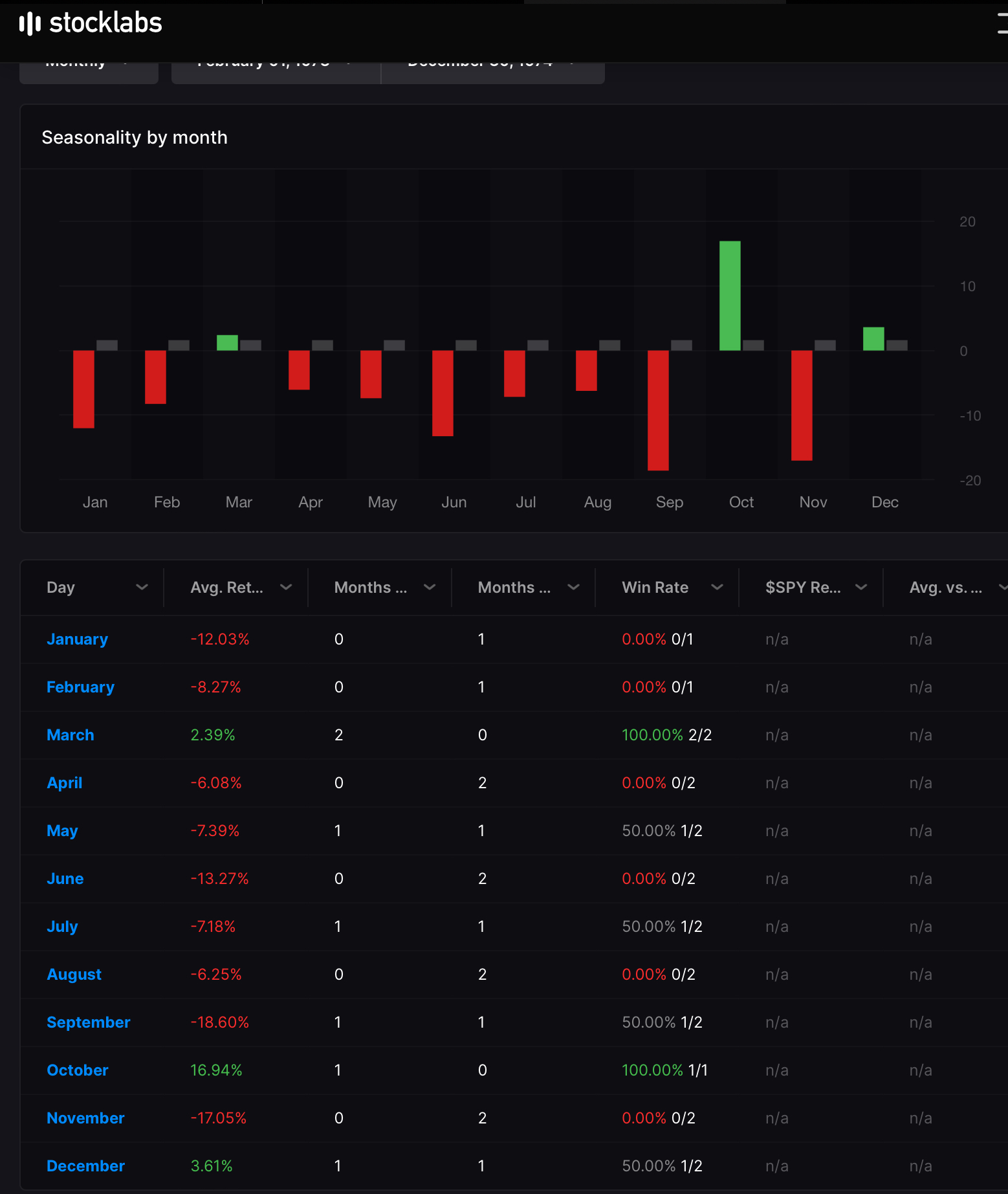 Those are the MONTHLY returns of BAC during the 1973-74 recession. Those add up to roughly -70%. At the present, BAC is DOWN 27% YTD. Should we cascade into a full blown stagflation bear — expect to see banks at the vanguard lower. They encompass everything that is wrong and are exposed a half dozen places that can hurt them.
OF COURSE I am talking my book, now long FAZ in size. But even after I close this trade out and move onto bigger and better things — you should expect to see shares of XLF dive the fuck lower as America descends into full blow depression.
If you enjoy the content at iBankCoin, please follow us on Twitter