Admittedly, I'm too bearish. My contempt is keeping me in a constant state of hatred. Good thing my rules are such that I blow out of my positions regularly, otherwise I'd be liable to short this market and never cover. Long term shorts, hoping for the worst.
Futures are higher this morning, but commodities are once again getting drilled. You can view this two ways.
1. The Fed is successfully bringing down inflation and we are first seeing it in commodities.
2. The economic backdrop is such that supply shortages are negated by a fucking clown car collapse in demand.
The CRB index is only part of the story here.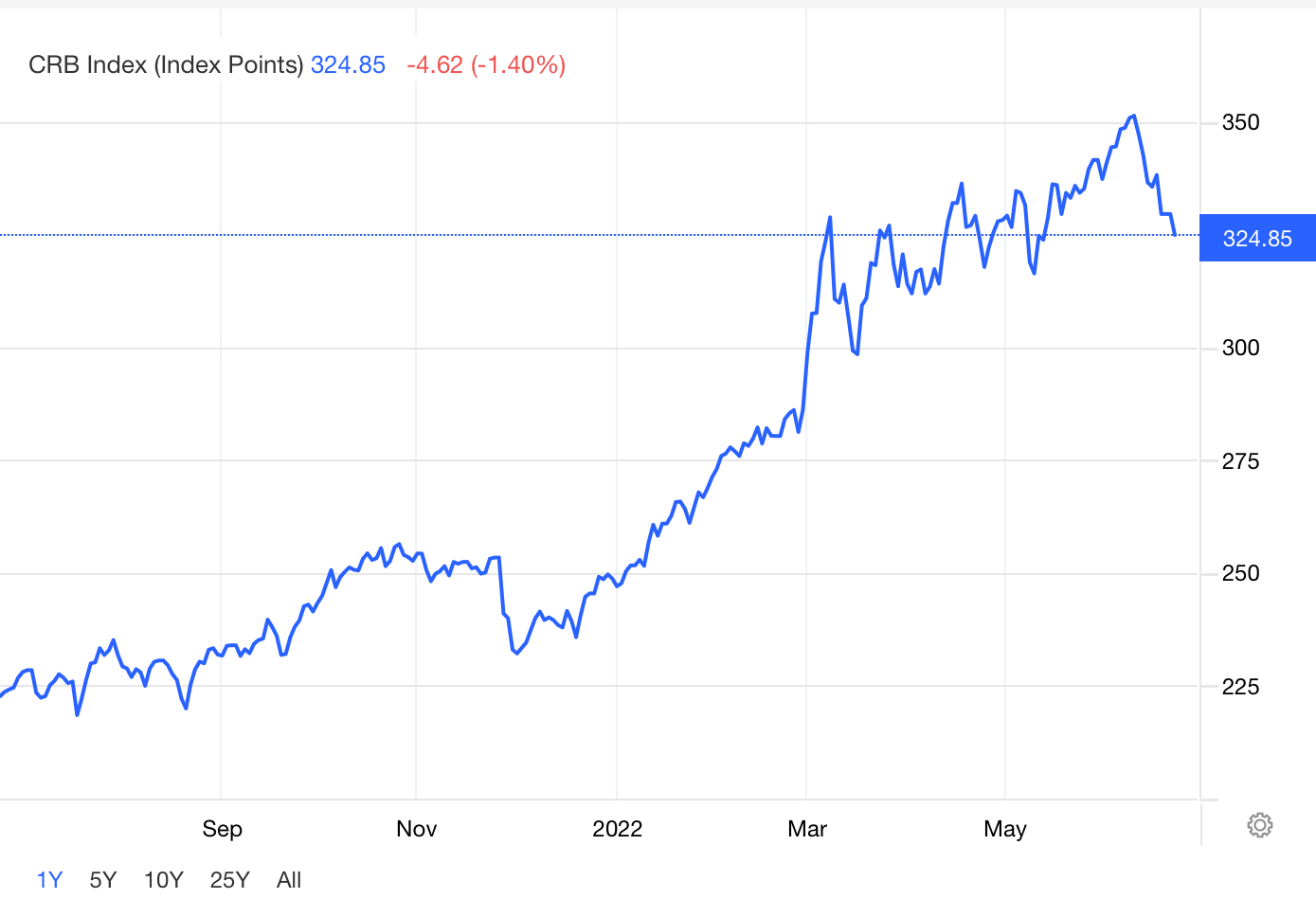 The more significant story is the price action in the underlying stocks for commodities, ravaged in recent weeks and now FLAT to down for 2022. There are gains in the energy complex, but just about every other facet of Putin's price hike has been neutralized.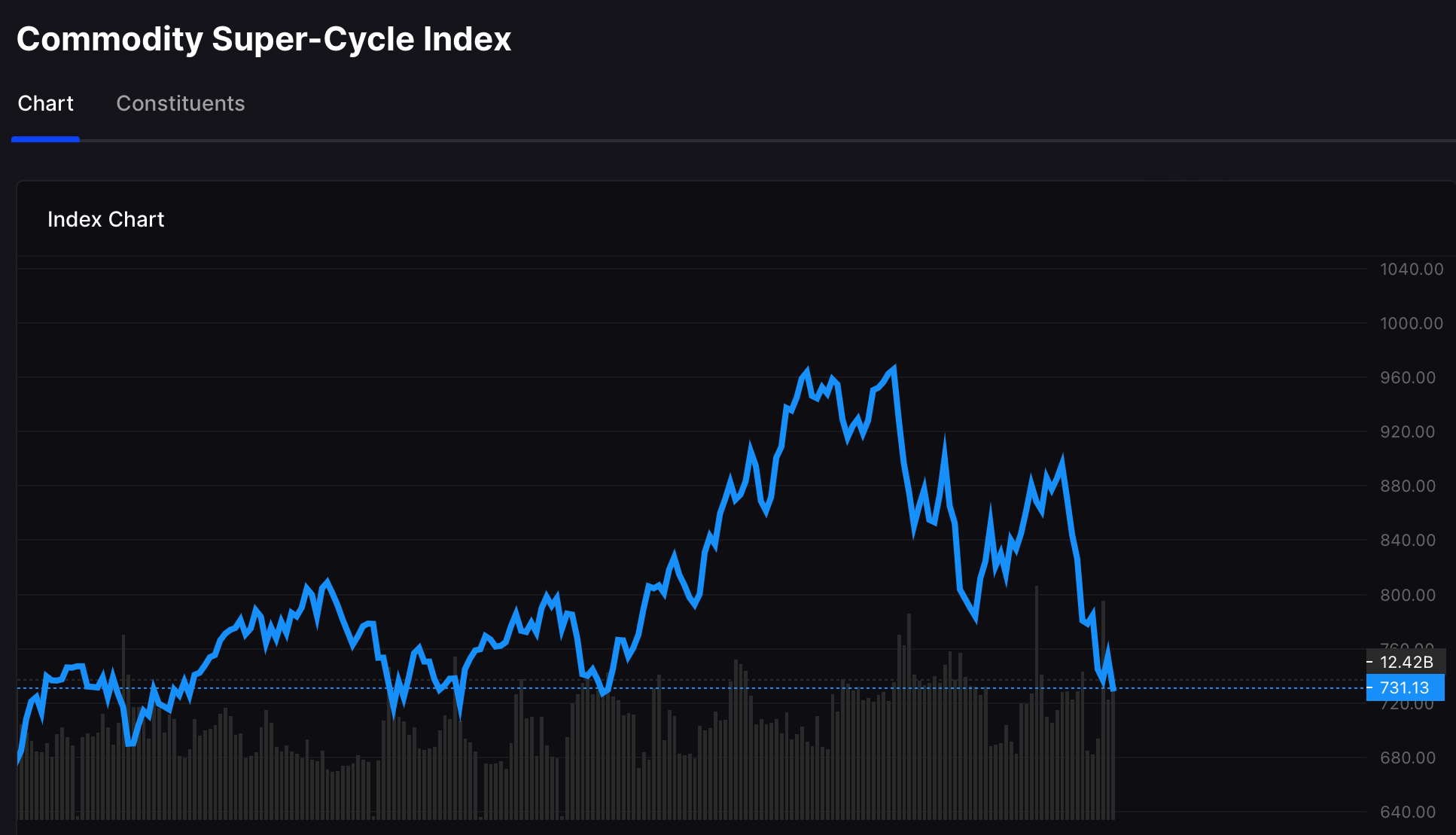 So which is it — full economic collapse or successful victory over inflation by the Fed?
If you enjoy the content at iBankCoin, please follow us on Twitter