Prices for raw commodities are definitely coming in and the trend is bearish. You can see it in the price of iron ore, copper, even wheat. Here are the 3 mo returns for some commodity ETFs.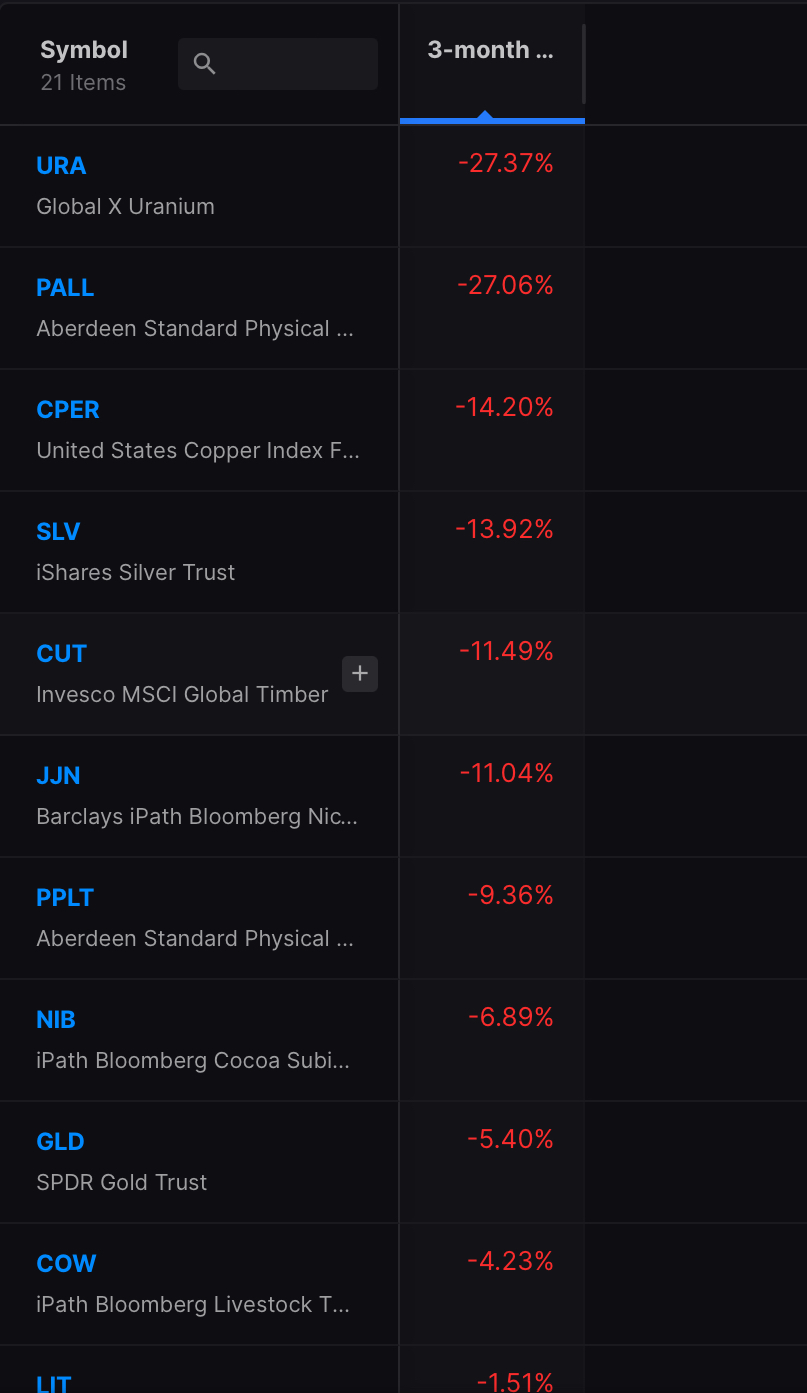 Have a look at iron ore.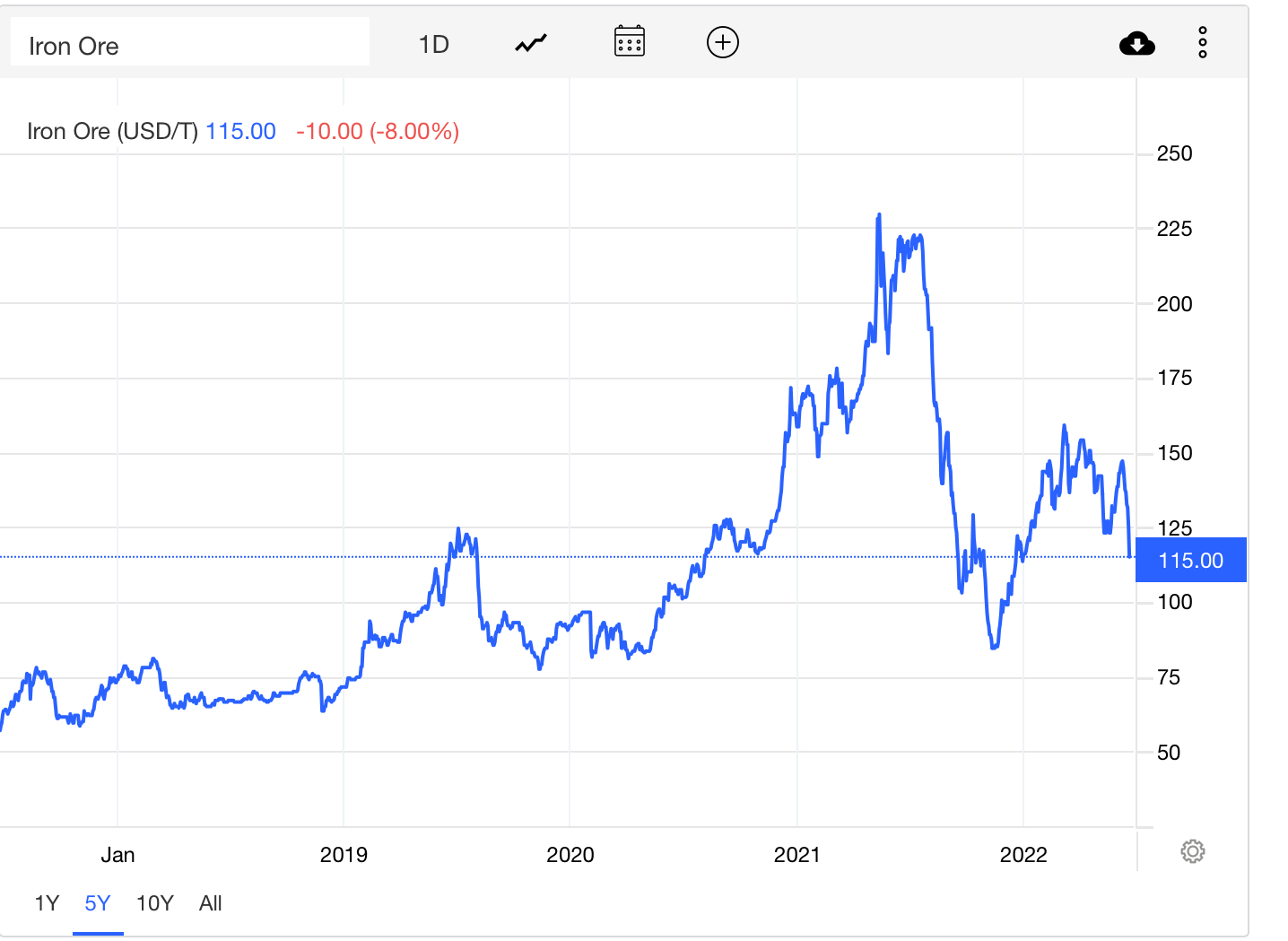 We are essentially normalizing post Russian war back to pre war levels. This can only make sense under one single backdrop: the global economic demand is collapsing.
It appears demand destruction is working and this is good news for the Fed, if only stubborn oil can pull in too. I believe energy is unique in this regard, due to supply issues. We will see oil collapse only after we have confirmed massive economic headwinds.
Bottom line: the market is bouncing because that's what happens when we get oversold. Under the veneer of a nicely up tape is a hideous monster of an economy teetering. I moved to cash, up 75bps for the session. My gains were muted due to my heavy hedges.
If you enjoy the content at iBankCoin, please follow us on Twitter