Beneath the veneer of record highs for mega capped tech is a profound sickness in the market — weakness prevails in almost every facet of this tape, which also includes cryptos. Today was a telling moment and one that probably foreshadows stark times ahead — the crashing of stocks into Thanksgiving.
The damage was quite profound in tech, especially high valuation SAAS names, whilst strength was found in traditional safe havens like utilities and household cleaning stocks.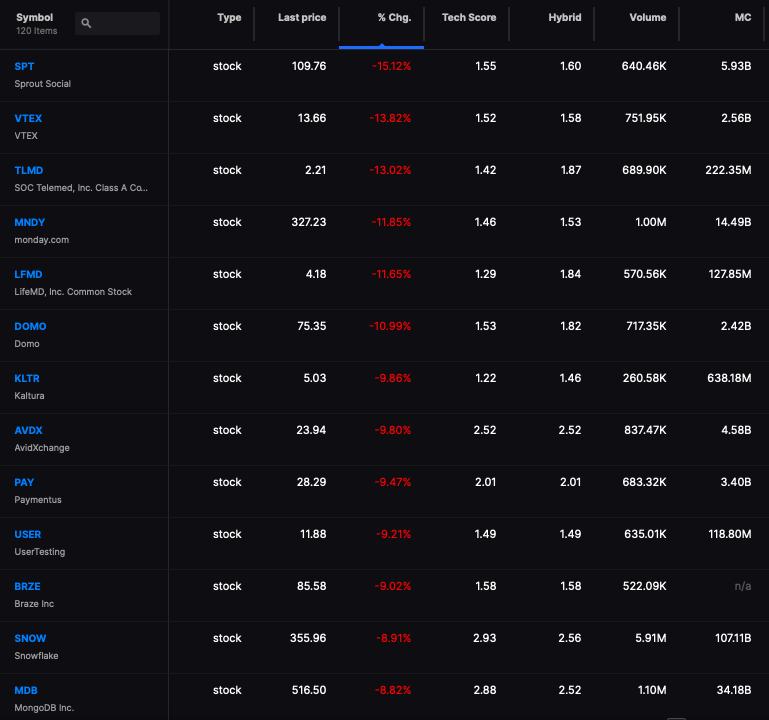 By Industry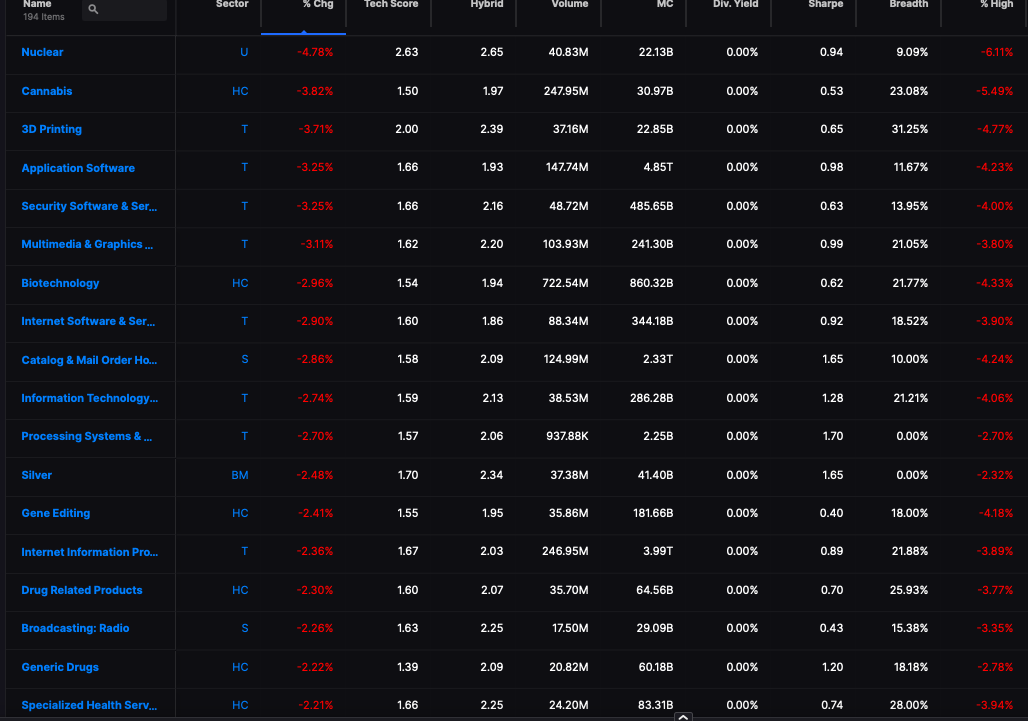 I shed 118bps and am down another 55bps in AHs thanks to a fucking position in URBN. I am long but very hedged with large positions in UVXY, FNGD and TZA. The point was to slow things down and prevent being routed into Turkey Day. This drop is different because it's coupled with a decline in junk bonds, notably visible in HYG and JNK.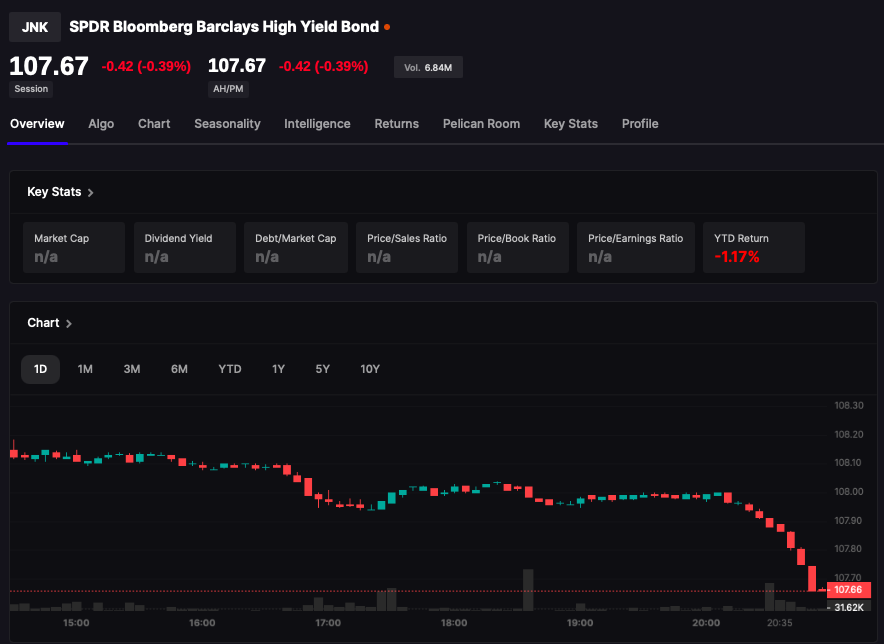 This feels like it wants to swan dive and my only doubt lies in the seasonality factor, this being the "best week" of the year for stocks. I cannot help but to point out this is the 4th day down, a trait not seen since the harrowing days of September 2021. If we are to crash into Thanksgiving, behold a very grim and stark environment wrought with massive amounts of unwinding — for this bubble is like none other and built upon sand castles that is built upon swamp that is built upon air.
If you enjoy the content at iBankCoin, please follow us on Twitter