I started off the day slow, as I had things to do. I did not trade until noon, at which point I was down by 150bps. I quickly made a trade in XTNT for +15%. It took me 4 seconds to open and close that trade. Then I ebbed into OCGN and ebbed more and once more and ended up +10% in a 15% weighted position. The point of this story isn't to inspire you or to even SUBSCRIBE TO Exodus. I do not need your money, as I have plenty of my own. However, it's worth noting, if everyone canceled, I might be quite sad, having no one to talk to anymore might finally drive me insane. But that's not the point. The point is for you, the unwashed pleb, EAT MORE FISH — FISH LESS.
LOOK AT THOSE GAINS, +50% for the month, +140% YTD. You cannot match me, even if you lived 100 lifetimes and studied how to trade in every one of them.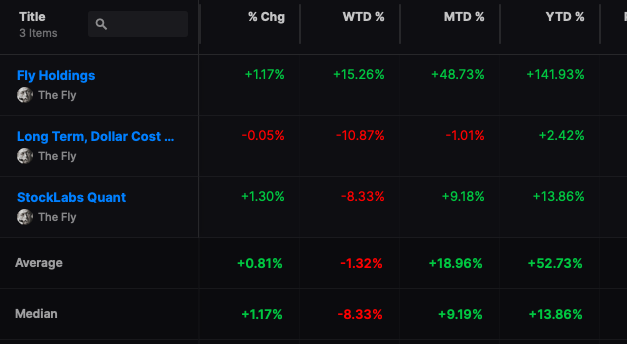 The final minutes of today were bald, fat, and stupid. Very sad. I closed out with 45% cash, and will be trading very light, as I head towards a storm ravaged city in the hopes of eventful swimming!
If you enjoy the content at iBankCoin, please follow us on Twitter