No stock better personifies the current mood of the market better than JKS. The symbol is perfect too, since it's all about jokes.
The 5yr median p/s for jokes was 0.19, currently trading at 0.93x. The 5yr avg PE was 10x, now 30x. Why the sudden leap into retardville?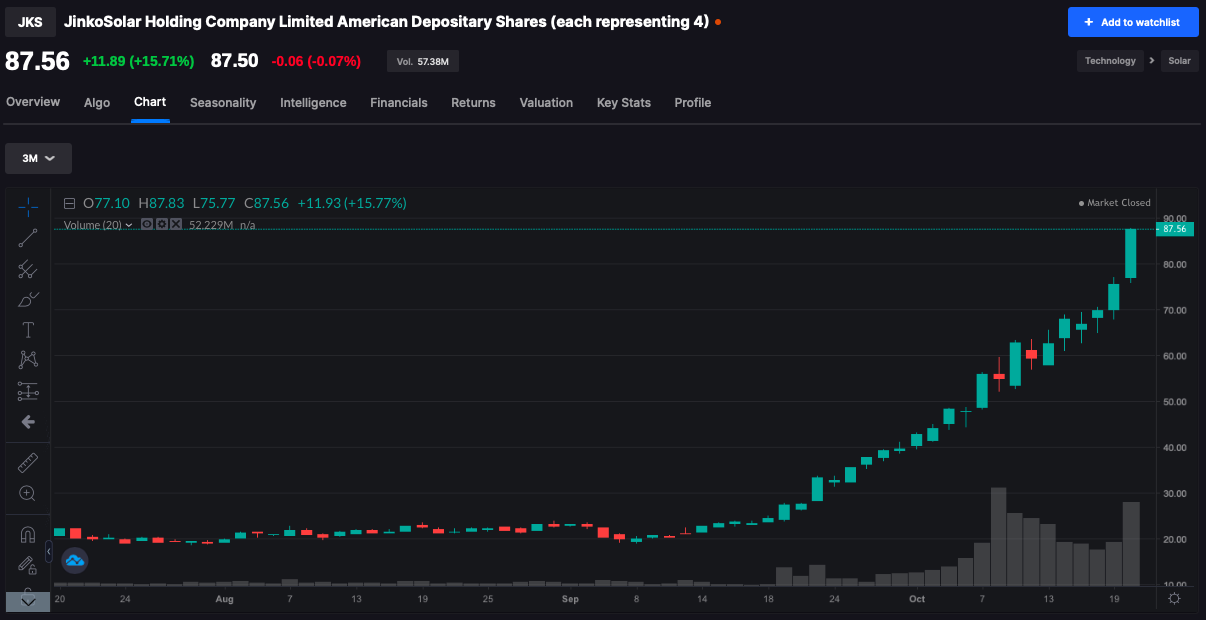 Being a Chinese solar company with very high growth and improving margins, people have it in their heads that a Joe Biden administration is bullish — based upon the idea that trade relations will be normalized. We are seeing similar moves in DQ and various other China-coms. Just today, WEI surged by 500%. It is a smorgasbord of perfidy and the Chinese Lotto pin action has never been more ebullient — a sure fire precursor to a dimly lit doom just beyond the horizon.
I closed out the session 70% cash, biased short, long two stocks — one of which has mechanical robot vacuums and the other a Chinese lottery play — in the hopes, the off-chance hopes, that I too can enjoy a 500% one day ripper tomorrow.
If you enjoy the content at iBankCoin, please follow us on Twitter