I get a lot of emails asking me to describe position sizing, methodology and/or process by which I partake to trade well. There isn't one way to trade. We all have our tools and instincts and methods, none are better than the next. The only thing that matters is the net result. I have found, through years of trial and error, the only way to permit my natural talents to shine is by preventing blow ups. I had been prone to blow ups because I like to take outsized risk. A long time ago, I stopped trading speculative stocks in an effort to prevent large drawdowns. But that was not the remedy for my disease. Position sizing was and is at the core of all trading errors. You can be the best trader in the world and get caught flat in a bad news release or black swan/unforeseen event and get washed out of the market.
This event will break your confidence and make you believe you're not a good trader — because, after all, you blew up. But the only reason why you blew up had nothing to do with picking stocks. It was the sizing of those positions that was wrong.
I do not think people should trade with less than $50k in their account. You can get away with $25k, but nothing less than that. If you do not have $25k, build up your account over time and be patient. Reason being, pikers tend to minimize their account values as 'nothing' and gamble with it, in a foolish attempt to 'turn nothing into something.'
My position sizes are always 5% with a maximum of 15% and the max is rarely taken — only during periods of high conviction. Losses are more or less stopped out at 10%, but more frequently much less than that. Each position should be considered every single day and if you would not want that position to be started today — it should be sold. I never trade with a bias, always malleable to the point that people think I'm crazy — long and short, sometimes both at the same time.
Lastly, and this is an important one, I never look at my account value and extrapolate cow-eyed plans for it — saying to myself 'well if I can achieve these returns over the next 10 years, or 6 months, I will have X amount in my account.' Fuck that. Most people fuck themselves by making plans with their money. They let gains or account sizes get to their heads and start to treat the money differently. If up big, you get cautious and trade like a pussy. If down big, you trade like an even bigger pussy. The size of the account should not affect your trading. You have rules and methods, stick to them.
On the issue of where the market is going next. We've had some really big gains the past month — up 50% or more in many industries. But stark losses still exist and we're only one major leg lower from feeling the pangs of this shut down again.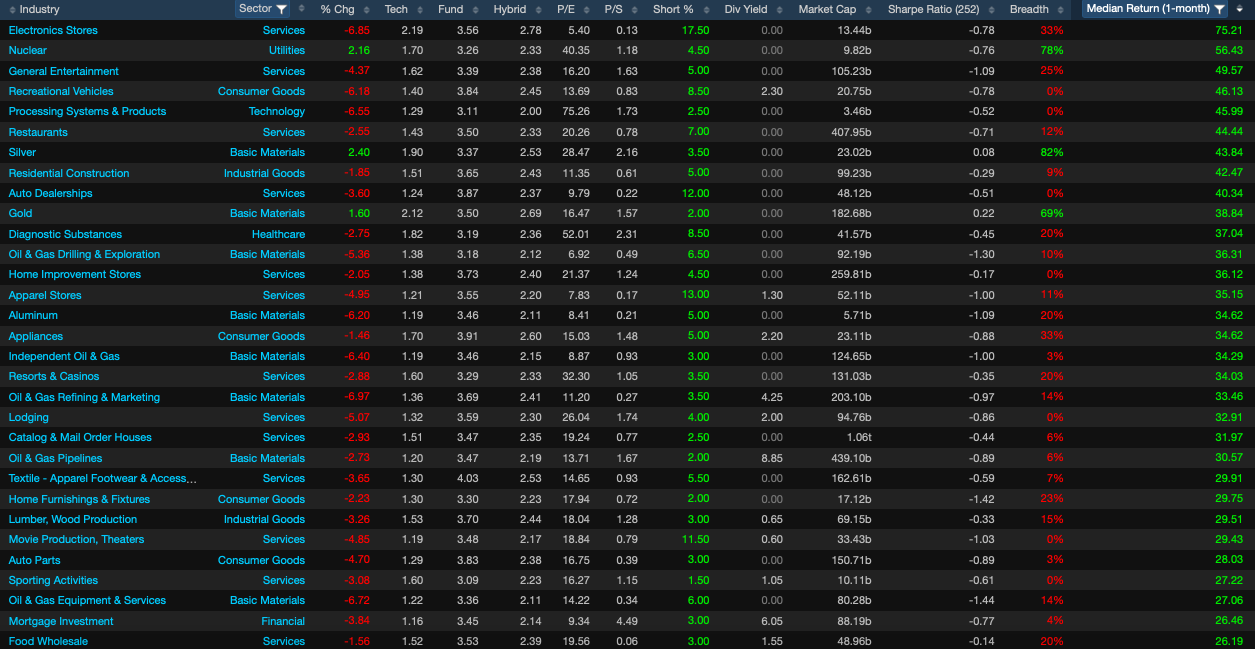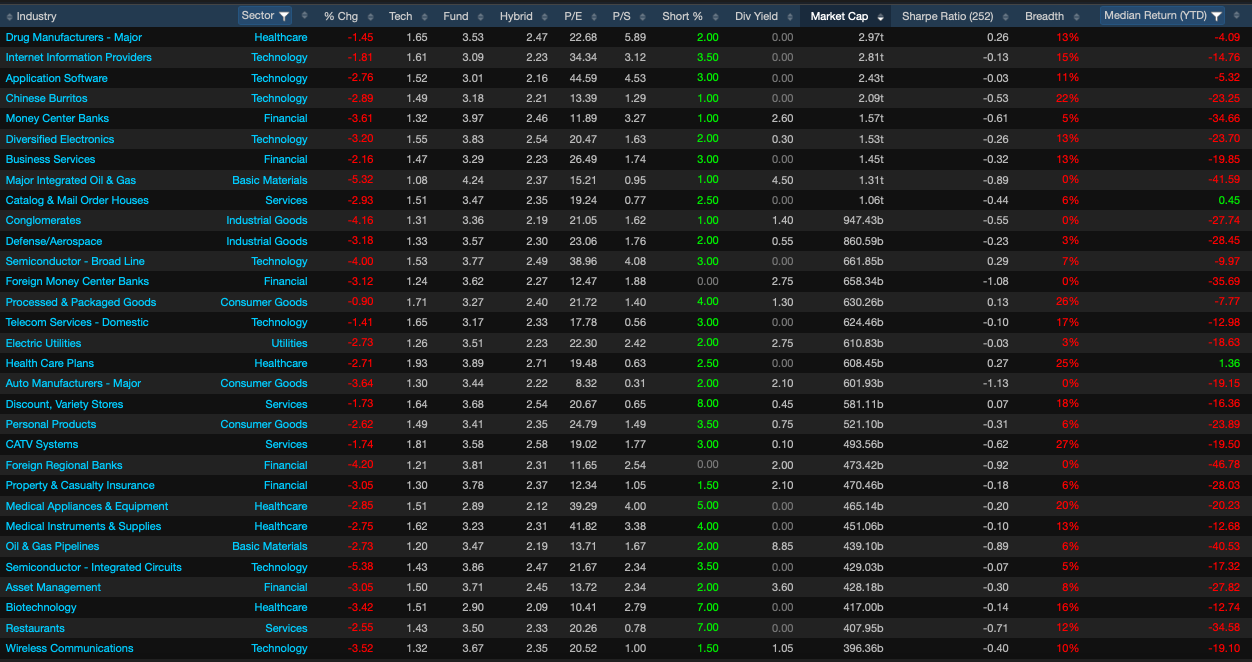 We've had a nice symmetrical lift off the lows and now we've broken lower. Can we regain the trend line or have we started a new leg lower and resumption of the bear? Stay tuned.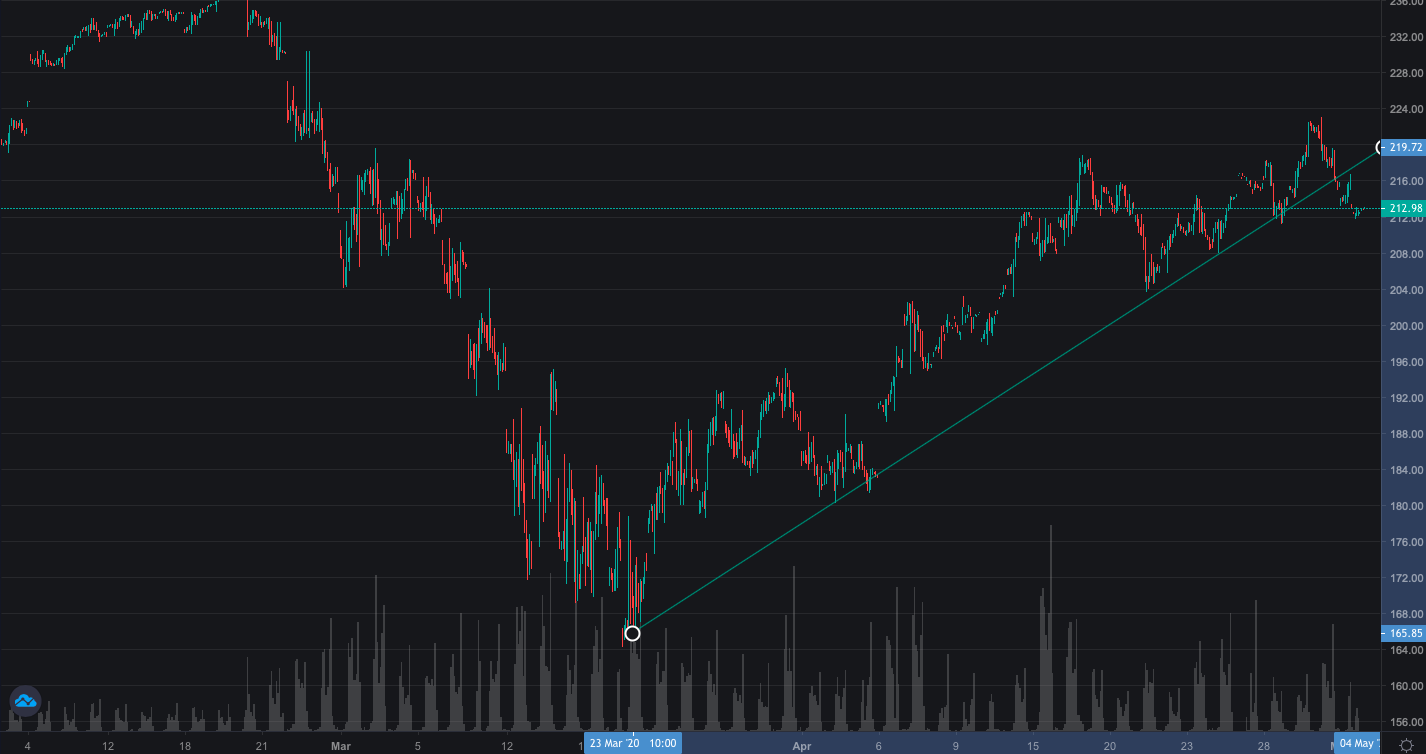 If you enjoy the content at iBankCoin, please follow us on Twitter