Trump said this.
Just spoke to my friend MBS (Crown Prince) of Saudi Arabia, who spoke with President Putin of Russia, & I expect & hope that they will be cutting back approximately 10 Million Barrels, and maybe substantially more which, if it happens, will be GREAT for the oil & gas industry!

— Donald J. Trump (@realDonaldTrump) April 2, 2020
And then the Saudis said this.
SAUDI OFFICIAL SAY TRUMP'S TALK OF 10 MILLION BBL A DAY CUT OR ABOVE WAS AN EXAGGERATION – DJ LIAR

— First Squawk (@FirstSquawk) April 2, 2020
And the markets did this.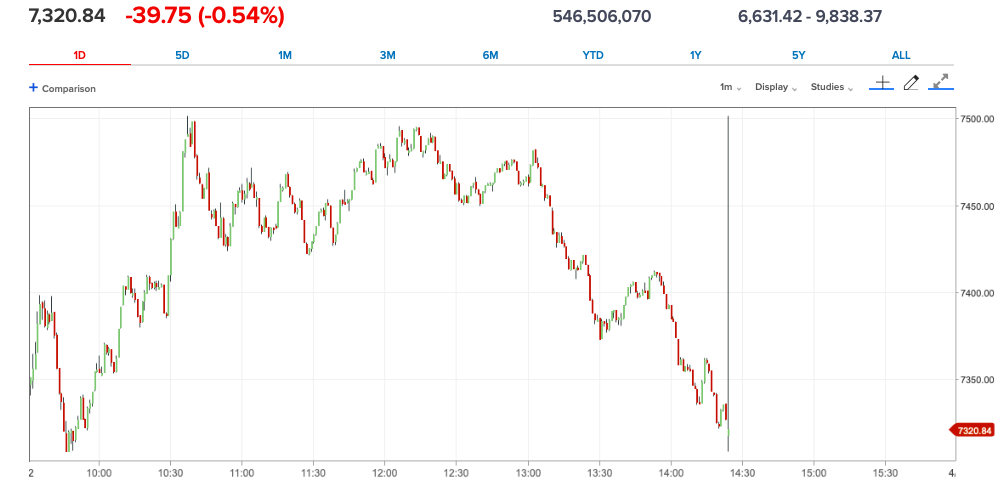 Trump lied, traders died.
I responded by buying the oil pump, but quickly sold it. This is what I've closed out thus far.
AMPE +9%
APRN +10.6%
SOXS +8.7%
FAZ +4.6%
LAKE +2%
(NBY -13.8%)
(BIMI -4.7%)
(AHPI -7.4%)
DYNT – wash
MEDS – wash
PUMP +16%
NUGT +12.5%
CLR +1.5%
(PTON -7.9%)
(APA -7.8%)
(NOV -6%)
I am now leaning towards positioning SHORT, especially REITs and I like oil SHORT here — because OPEC sucks and Trump is a fucking pumper.
UPDATE:
Just had a great conversation with Russia's @novakav1. While we normally compete, we agreed that #COVID19 requires unprecedented level of int'l cooperation. Discussed 10mbpd out of global supply. Look forward to speaking with Saudi Prince Abdulaziz bin Salman soon.

— Ryan Sitton (@RyanSitton) April 2, 2020
What the fuck?
If you enjoy the content at iBankCoin, please follow us on Twitter