We can blame it on WDAY, but truth is this was brewing for weeks. The timing got delayed and many of you got fucking smoked out trying to short the sector in late September. But the end is now and here for your margin accounts. Look at these fucking stocks roll.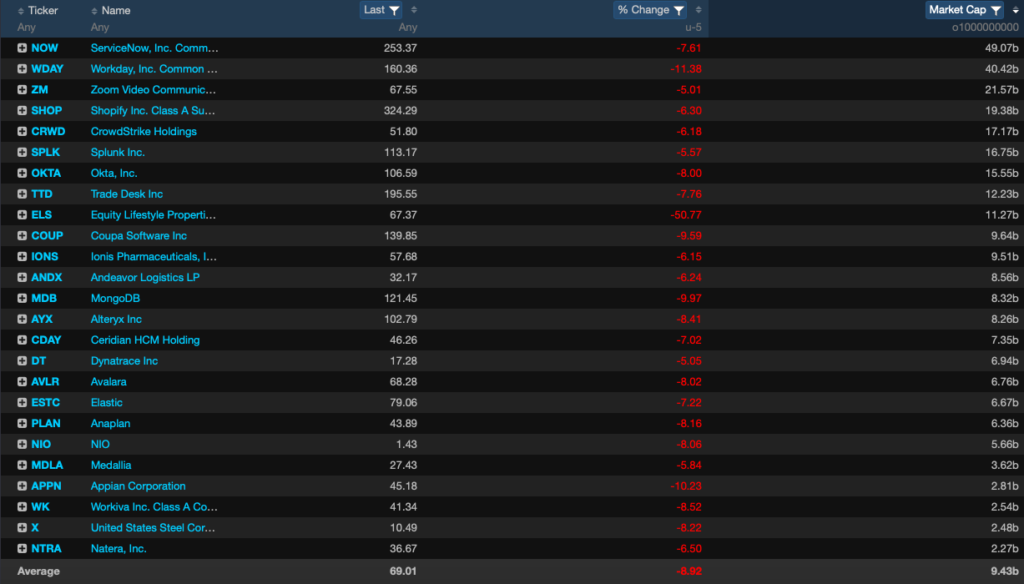 You fucking troll didn't see it coming, reactionary fucktards only able to describe events after they've occurred. Sure I had some SAAS stocks, but was long into the rally and my losses were mitigated.
NTNX +2%
(MDB -11.4%)
(TWLO -1.7%)
(TEAM -4.9%)
Literally nothing. Since summer, my trading account is +18%, smashing your fucking face into the curb and stomping your teeth out. Do not fuck with me, unless of course you want to upgrade to annual; then feel free.
It's a very odd market, weird rotation, and has been that way for months. The non-stop gyration of fear and greed, fueled by geopolitical events, isn't easy. If you're having trouble trading, find comfort in know that I am the reigning champion Master Ace Fucking Trader out there and my hit rate is only 65% since May. Past rallies have permitted me to go on 30 for 30 winning streaks, but this trading 'fag-box' has been brutal and foreboding — but I'm persevering where other fold like cheap fucking hookers.
"The Fly" is the truth, people. Drop out of school, tell your parents to fuck off, trade for a living, BUY MY BOOK.
Ciao.
If you enjoy the content at iBankCoin, please follow us on Twitter