I sold NUGT today, which was an overnight trade from yesterday — for a quick 6.5% gain. If you annualize that return, you could in fact become the richest man in America inside this decade. No big deal. Just another day at the office.
I also blew out of my last two vestiges of SHIT-STOCKS: MNK for a 12.5% ding and CCO for a 4.5% profit. It was a nice sojourn into the depths of depravity — but now it's over.
What's not over is the move in gold. We could be, very well, in the beginning stages of a GORILLA APE run higher. Look for lower yields to confirm this narrative.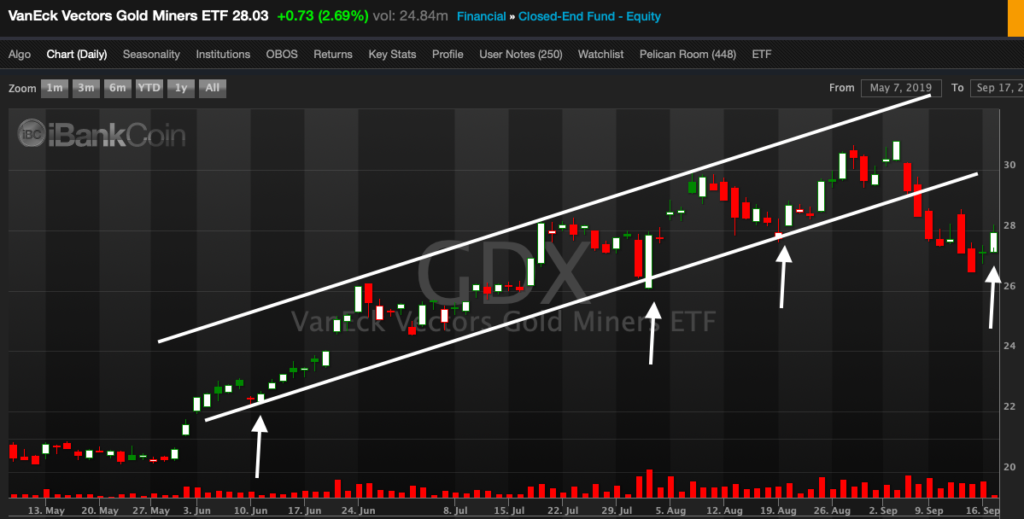 If you enjoy the content at iBankCoin, please follow us on Twitter