…while the very best performers got poleaxed. Try to wrap your brains around this one.
Sorting for stocks down 10% or more YTD — min caps of $1b, produced intra day returns of +2.2%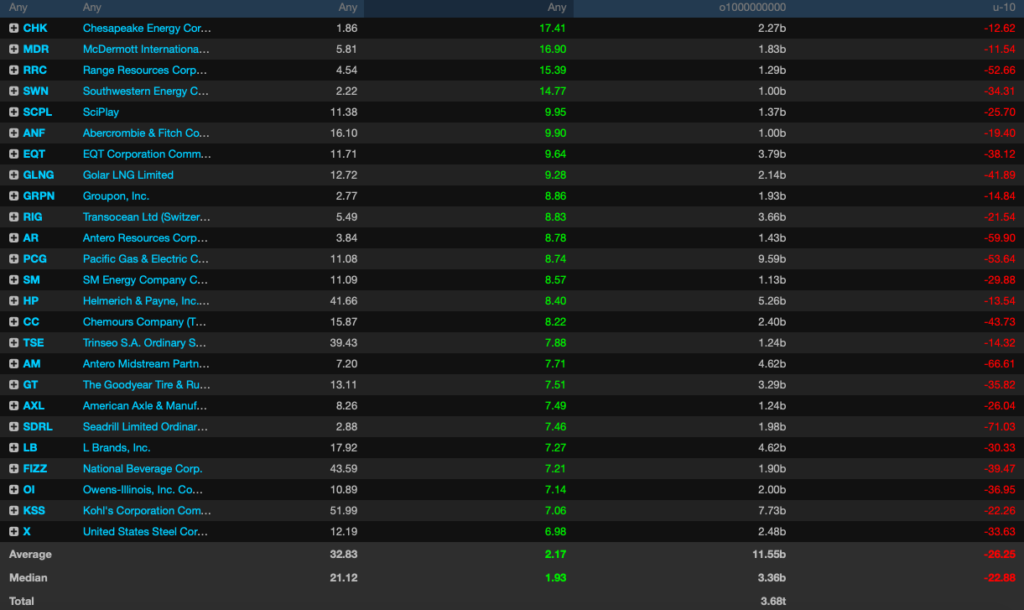 Stocks +50% or more were down more than 1.1%.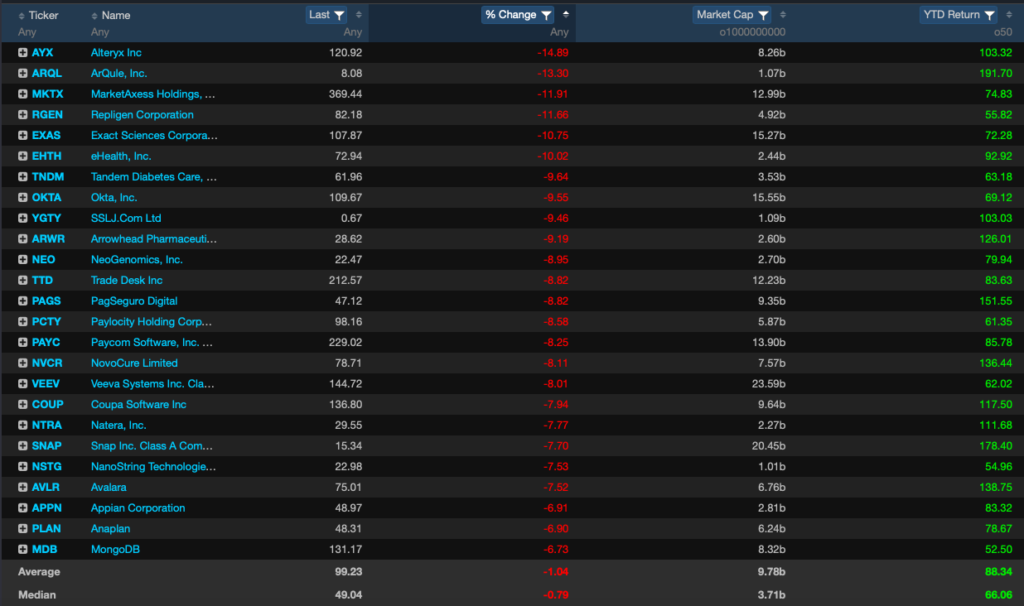 But wait, it gets worse.
My Bubble Basket inside Exodus was down 3.6% and SAAS stocks are getting dropped into murderholes everywhere I look. Let's put things into perspective. The valuations for the best stocks are completely dislocated from reality.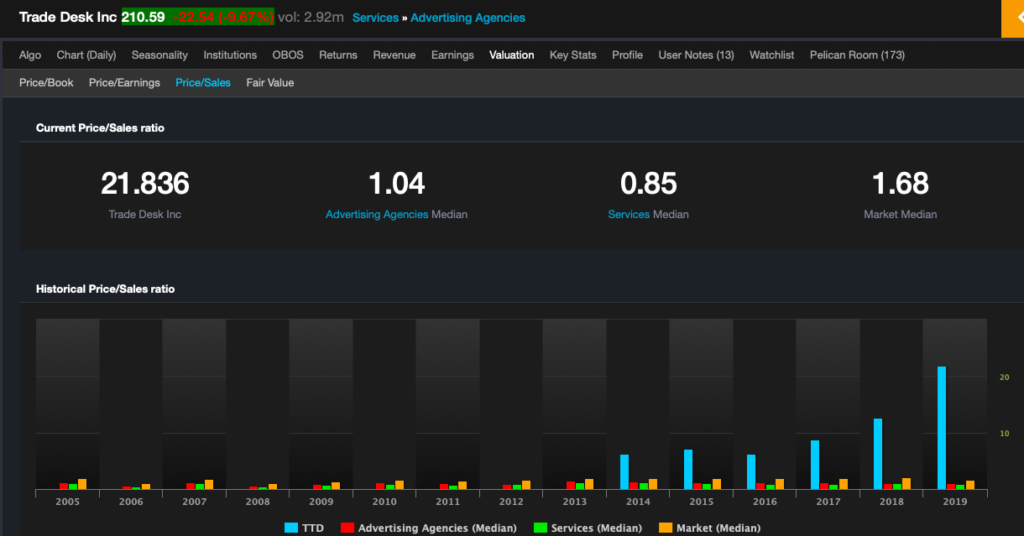 What to do now?
Hedge a little and raise lots of cash and try to follow what's working now. This shift in money flow might last a few days, or maybe even a few weeks.
NOTE: I booked the gains on MNK and JCP today. JCP netted me over 21%.
If you enjoy the content at iBankCoin, please follow us on Twitter