Big balled rally today. My gold stocks are getting lit the fuck up. Normally under such conditions, I'd consider getting rid of them. After all, this is a trading account, not a buy and hold. HOWEVER, I do believe lesser men sell gold here. I do believe that if you sell your gold here, on such a stupid fucking day, you deserve to die.
Also, I have just 1 inverse ETF on the books, everything else is long or in cash.
Regarding the cash, I allocated back into stocks about an hour ago — trades only given inside Exodus now — because electronics are apparently off the table when it comes to trade wars. Apparently, video game consoles are a matter of national security.
I bought an American name and several Chinese.
Do we hold these gains and build from here? Who fucking knows? But the timing of this bullshit news seems suspect AF, right when the 2s and 10s were going to invert — BAM! — out comes the USTR chicanery. My sense is you don't bet against Trump's stock market for an extended period of time. But he deserves a market calamity more than any President in the history of America.
That being said, shit looks good now.
Yesterday's overnight trade was MDLA — booked it for +7.4%.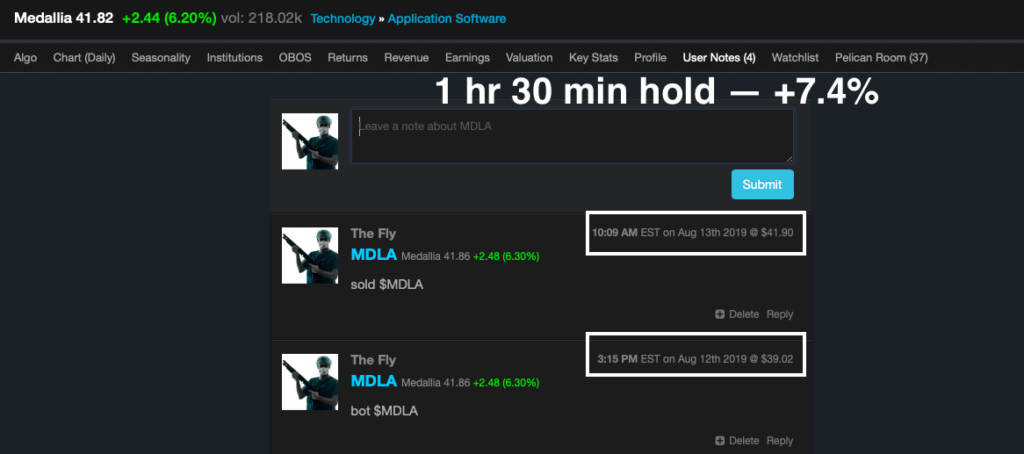 If you enjoy the content at iBankCoin, please follow us on Twitter