In case you have some friends in Argentina, just know they're all poor now, unless they were short stocks heading into today. The Merval is down more than 30%. Their banks trading here cut in half. Their currency is for shit — off by 25%.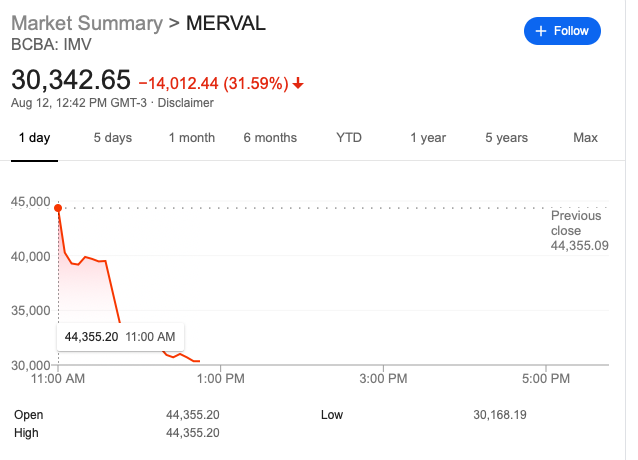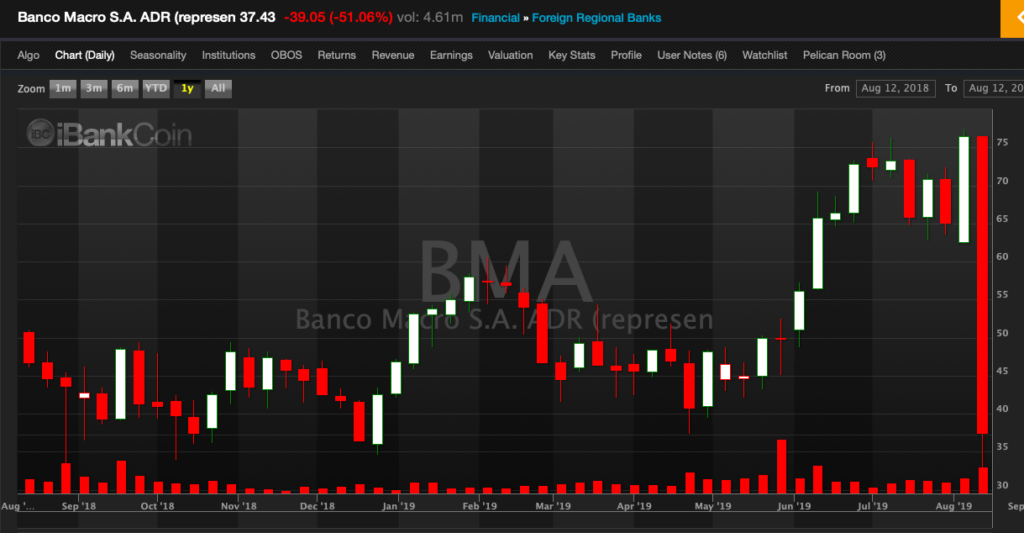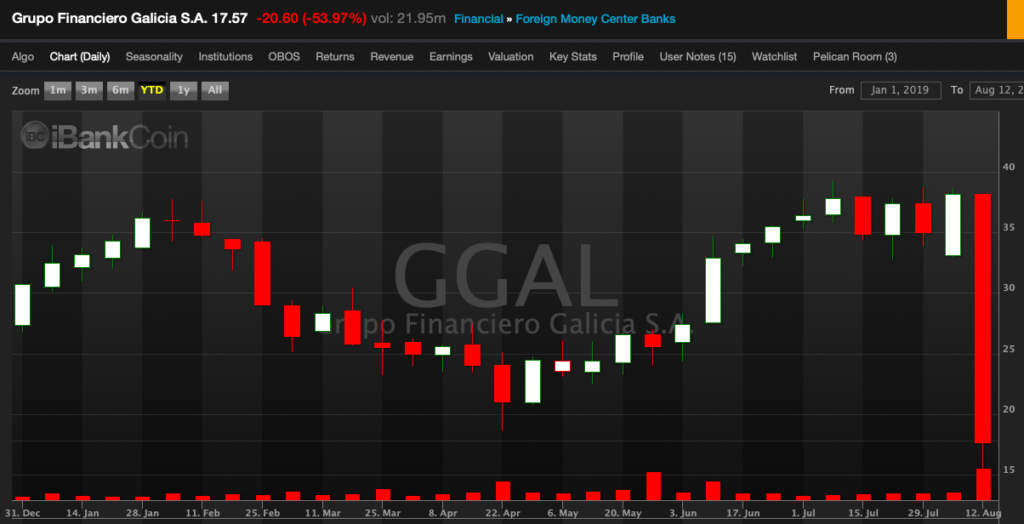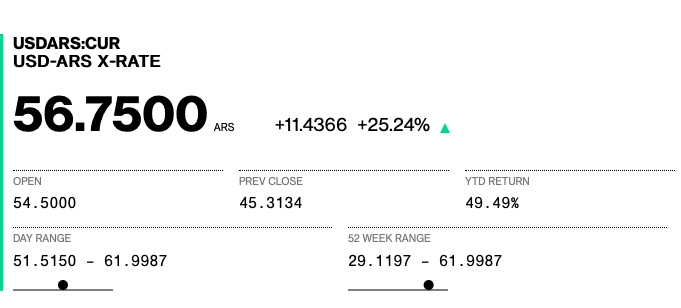 This has resulted in a minor blip of a sell off here, 250 points, which most believe is due to the protests in Hong Kong.  As for me, I booked an 8.4% profit in DOYU and a 3% loss in LK — a win by my standards. No big deal.
Going forward, I am 25% cash, 25% gold — waiting in the tall grass for fresh meat (no homo).
No one gives a shit about Argentina.
BONUS
Prices on Argentina's 100-year bonds are in free fall. pic.twitter.com/FfkExKWCpj

— Lisa Abramowicz (@lisaabramowicz1) August 12, 2019
If you enjoy the content at iBankCoin, please follow us on Twitter