I've stopped expecting things from people a long time ago. I just resign myself to destiny now, toiling away, scrubbing the decks and firing the cannons indiscriminately into enemy quarters.
This Trump tweet about meeting President Xi is lighting markets on fire, and also Peter Schiff's head.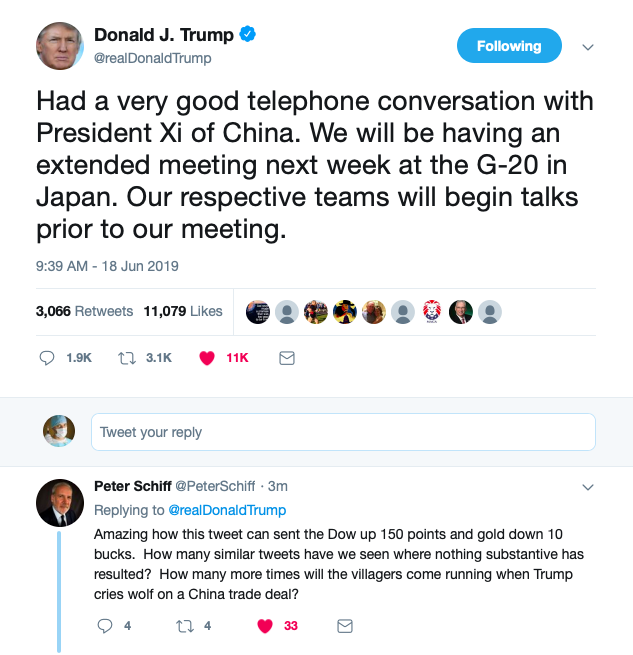 This is all so stupid — but you cannot hate the players — just the game.
Separately, and I know some of you FUCKERS love this — I just kicked out my overnight trades CRWD and SOLY for +7.2% and +7.9%, respectively. Also, I sold NUGT and SAIL for a quick +8.3% and +5.9%, respectively. Fly's high IQ trades are for Exodus members only, so sorry.
If you enjoy the content at iBankCoin, please follow us on Twitter