Chairman Powell is like a mad musician playing on a grande piano in a grande hall, in front of all of the finest, well bred, people. As he plays his magnificent Steinway piano, they cheer for him and toss roses onto the stage and the lights are gleaming bright and he could feel the heat from the lumens shining onto his face — and he plays one masterpiece after the next and the Wall Street argot burps and hollers and asks for "moar" so he plays until his fingers are red. But they want "moar", so he plays and plays and plays until his fingers begin to bleed and his back tightens up from the exertion. But the crowd wants "moar" and Chairman Powell wants to please them, so he finds it in him to play another and another and another…
Futures are +82, but gold is the main show here — +1.46%, busting up against 5-6 years of resistance.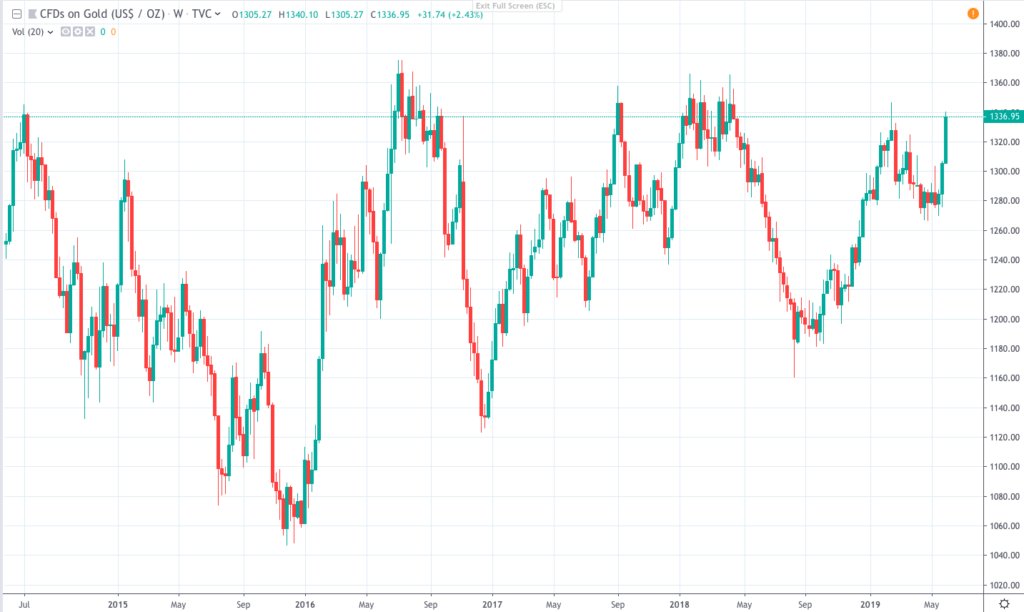 Be careful — because both oil and bond yields are lower.
Happy trading.
NOTE: NEW POLICY ON IBANKCOIN. FLY TRADES WILL NOW BE EXCLUSIVE ON Exodus AND Exodus FREE TRIALS HAVE BEEN ELIMINATED. GOOD DAY TO YOU.
If you enjoy the content at iBankCoin, please follow us on Twitter