This is the part of the narrative when we're supposed to be scared — because the all mighty Fed Ex missed earning and that must mean the global economy is slowing and no one has any money to buy nonsense online.
Dow futures are down 75 and the mood is grim, especially after the 200+ reversal today.
I bought a lot of stock today — but remain cash heavy at 40%. My sense, we sprint towards new record highs by Easter. My plan: sell this fucking house, get out of Princeton, buy more stocks — live happily ever after.
Here are the top rated sectors in Exodus tonight. Take a free trial and envelope yourselves in the winship inherent in the powerful Pelican Room.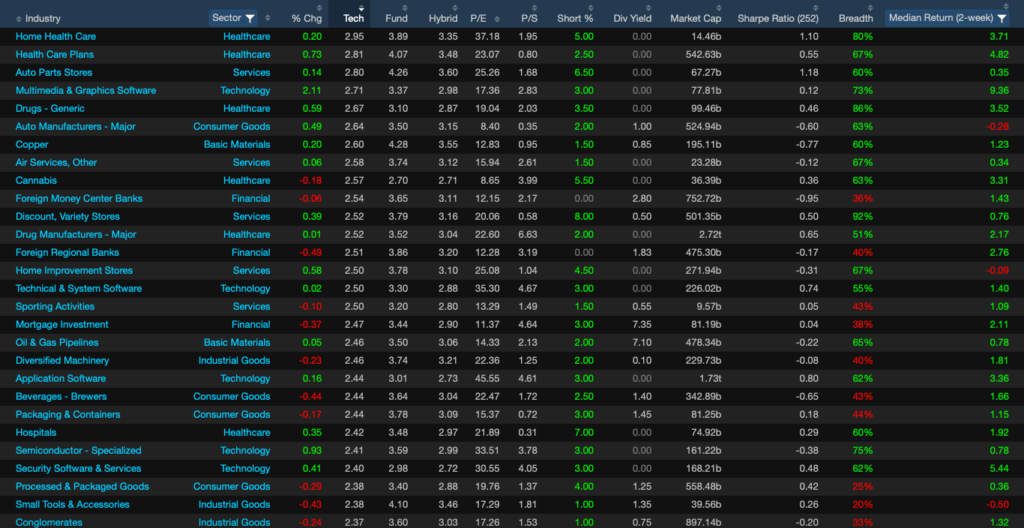 If you enjoy the content at iBankCoin, please follow us on Twitter