Bitcoin just enjoyed a "selling climax". Like most climaxes people are not thinking clearly post coitus.
We are repeating Wyckoff cycles over and over. I believe the technical term is "Bitcoin is fractal like a motherfucker".
Link to live chart below where you can play forward the realtime data on tradingview.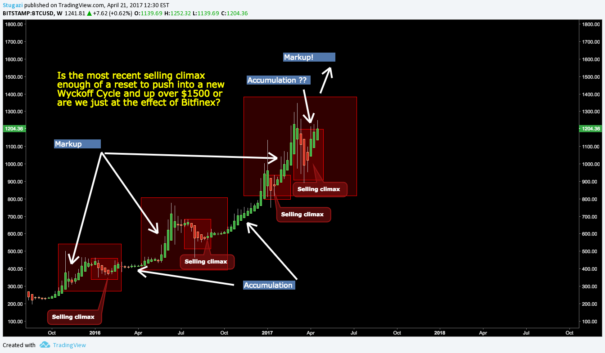 And this chart is especially hilarious because the price goes off the chart, literally. Follow the link and press play.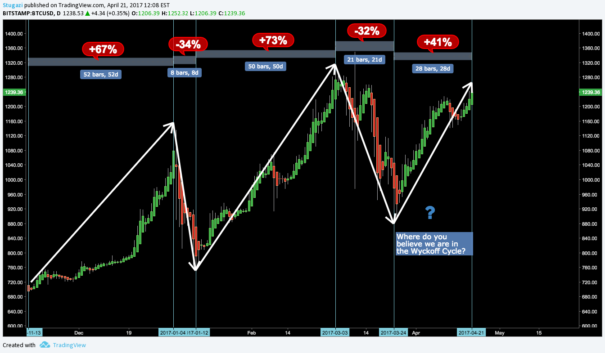 That's an example of an accumulation zone and markup. These zones are getting bigger and bigger. We're going to enter into crazytown soon. More info in the video below.
Comments »