Greetings plebs.
I write to you from beautiful Thailand, specifically, Koh Lanta island. I am working from kohub.org for the month of November and December. I may be permanently ruined for living in the US as this is next level lifestyle. I haven't worn proper shoes or socks for a month. Last night's sunset: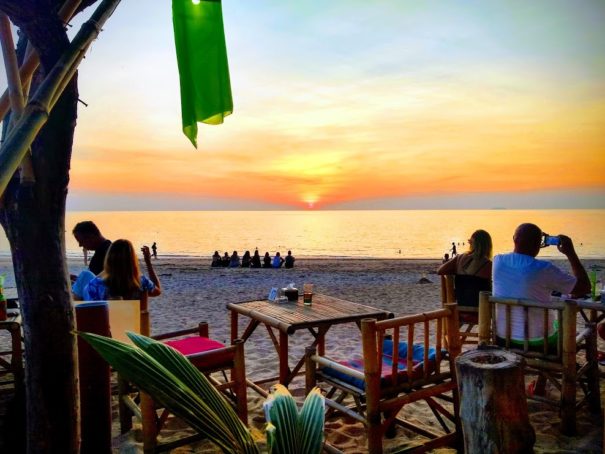 I could fill the Library of Congress about how my life is better than yours so let's talk about why you're here. You want to see me either:
Ascend to legend status assuming the ethereal form of fuck you money
Get my crypto ass raped
Well, this week has been a bit of both. I won't bore you with details so here's the summary.
Bitcoin Cash was scheduled to have an upgrade. Due to two development teams who did not reach agreement by the November 15 deadline Bitcoin Cash split into two coins: Bitcoin ABC and Bitcoin SV.
During a fork holders get equal amounts of each coin. Think of it as a stock split except now your shares are on two different tickers.
What to do with my now equal stacks of Bitcoin ABC and Bitcoin SV? I went full degen and sold every Bitcoin ABC to buy Bitcoin SV at 4:1. Some would say this is a gamble. But so is life.
As Bitcoin SV goes so will I. Fuck you money or McDonalds. There is no in between.
Enjoy the show.
If you enjoy the content at iBankCoin, please follow us on Twitter