Bitcoin and the Cryptocurrency market are on fire. And it's quite possible we haven't seen anything yet.
Here's a two year chart. Look at the trendline.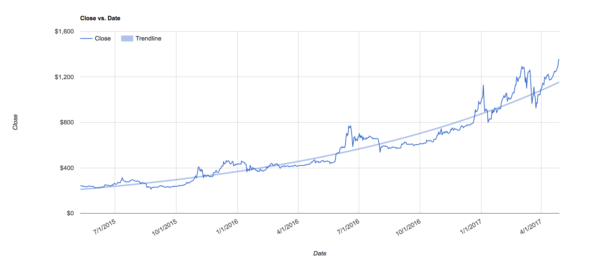 That trendline is the beginning of the trend noted below. We are moving from Innovators to Early Adopters.. Money is flowing in. Notice we will go vertical soon (late 2017 to 2018-ish) to fulfill on the chart below.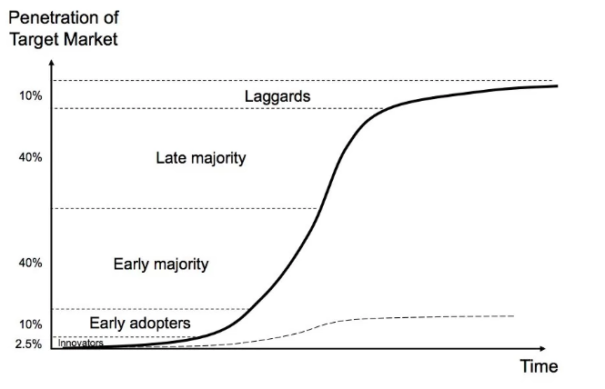 Here's another chart from this excellent article about the different adoption rates of various technologies. Notice the adoption window is becoming shorter and shorter. If you put Bitcoin on this chart it would be just under the first horizontal line (penetration) and be vertical (adoption rate). By 2020 I expect we'll be well into our Early Majority stage.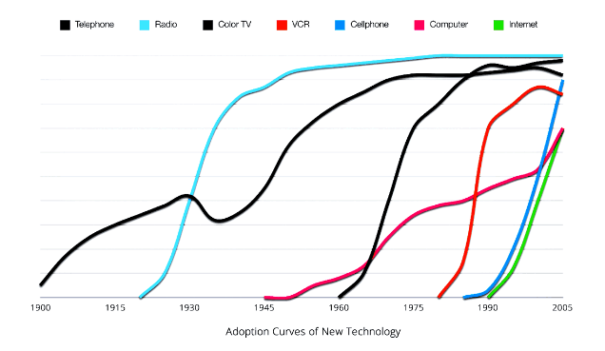 Here's a great video of James D'Angelo talking about S curves and it's comparison to Twitter, Google and Facebook. Bitcoin will crush those returns. Keep in mind, this video is at least two years old.
Here's my take on Bitcoin and the S curve. Buckle up buttercup, it's going to be a wild ride.
Comments »