Ok, so the title is a pathetic play on Italian-American grandmothers everywhere who overtly try to shove "death strands" (aka pasta) down our throats.
But we aren't here (today at least) to speak about how foodstuffs made from modern wheat are poisoning our society.  No, I want to talk about Magna International (MGA) and how it is close to flipping from a "watch" to a "buy".
Yesterday the stock gapped higher only to sell off throughout the session.  I'm okay with that, as this could lead to a much higher probability setup whereby I can initiate a position upon a break of this range that seems to be forming between 53 and 54.
Looking at the weekly shows that over 51 could be considered a low volume area.  Additionally, price stalled just over 54 (much like yesterday) on the attempted rally back in July 2011, which adds a little extra punch to my conviction to get long this stock on a break of this range (should it form constructively).
Should this happen, my target (and position sizing) will be based on a move to the highs from early 2011 around 62.  Should we get there, I will take profits and let whatever I have left ride into the void.
Keep an eye on this one, you know I will be: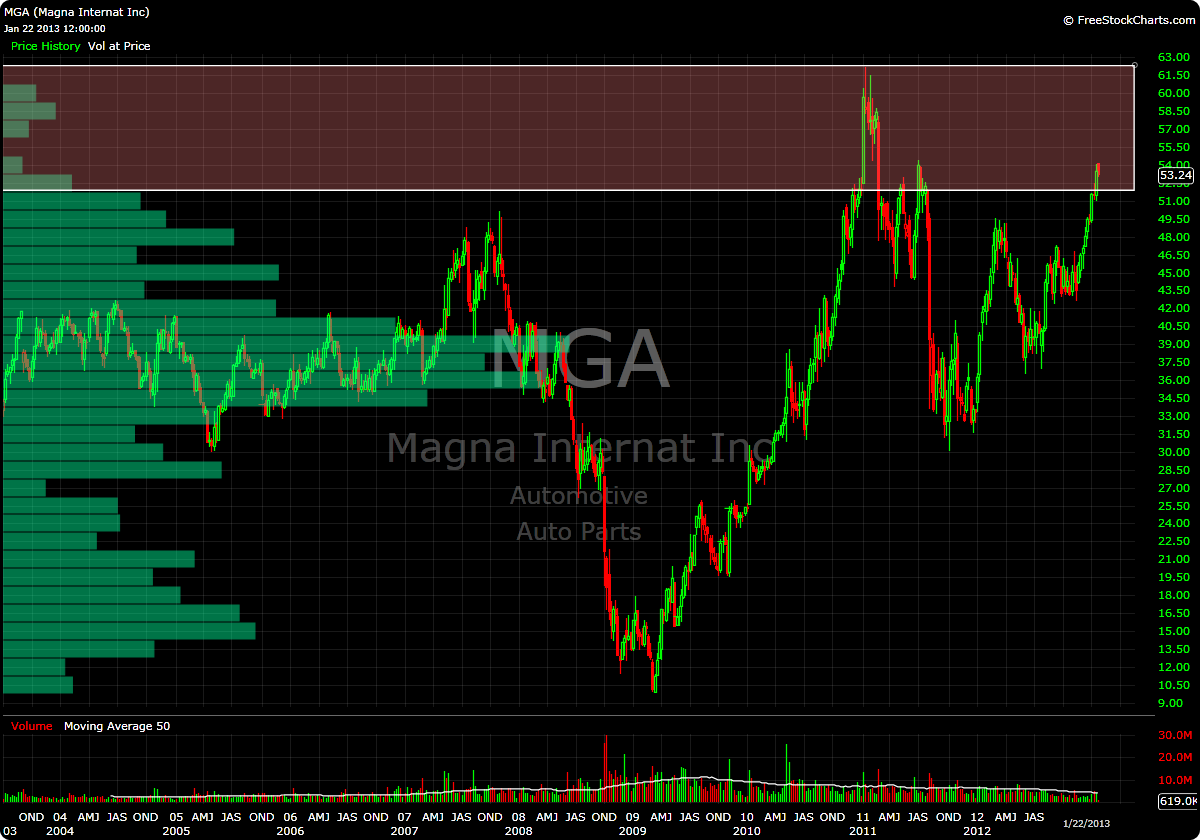 -EM