GDOT
There were many times I was tempted to get into this stock but those intraday fades resulting in the ugly upper wicks always scared me off.  My mistake.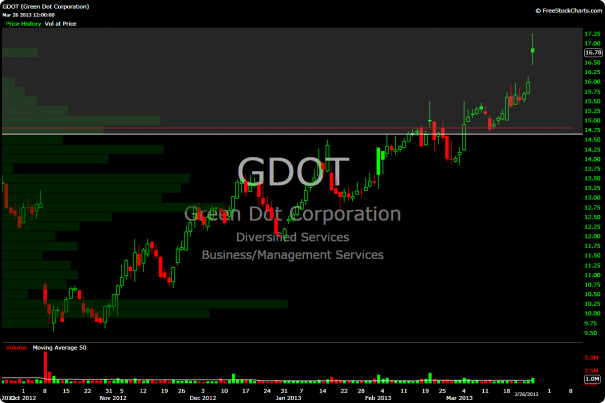 TPX
I still think there is time to get in on the Raul3 Special.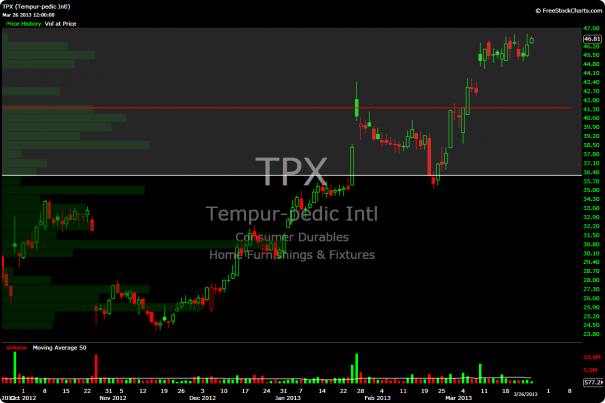 AIV
Maybe?  I'd like to see it overtake the recent breakout high at 30.85.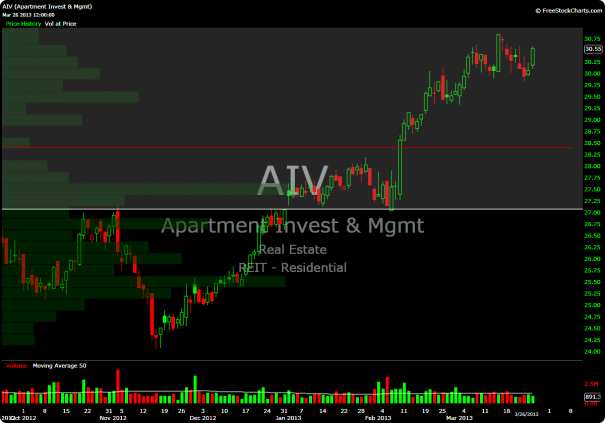 DAL
I have been waiting for my opportunity since early March, this may be it.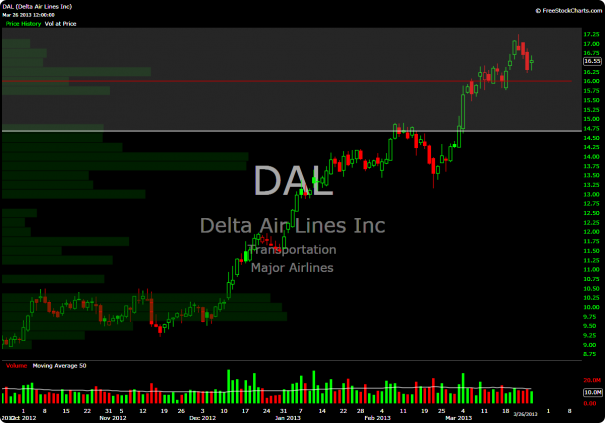 CSX
Prediction time: this stock will make an all-time high in 2013.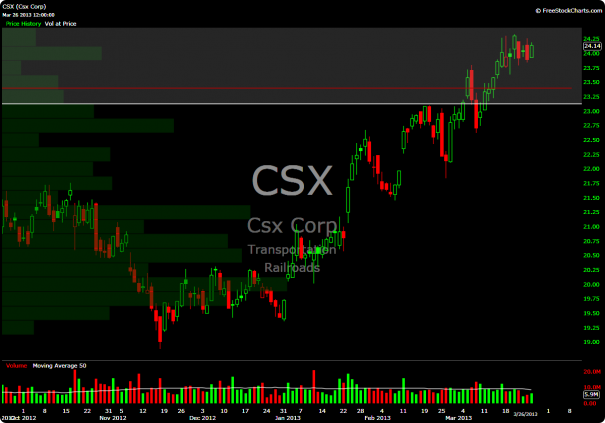 BLC
This stock has been calmly drifting sideways for almost 3 weeks.  My guess is that this is much higher 2 months from now.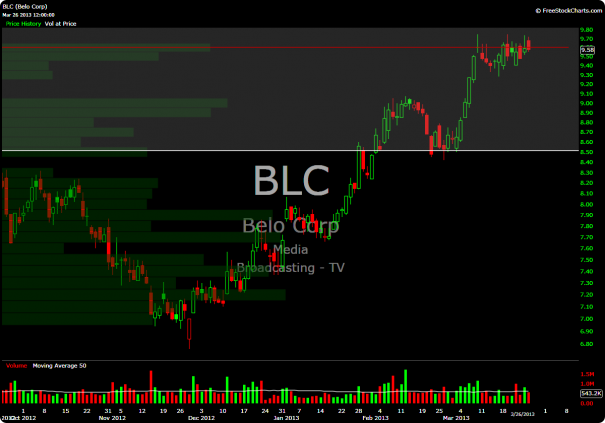 MAS
This looks like another bullish setup.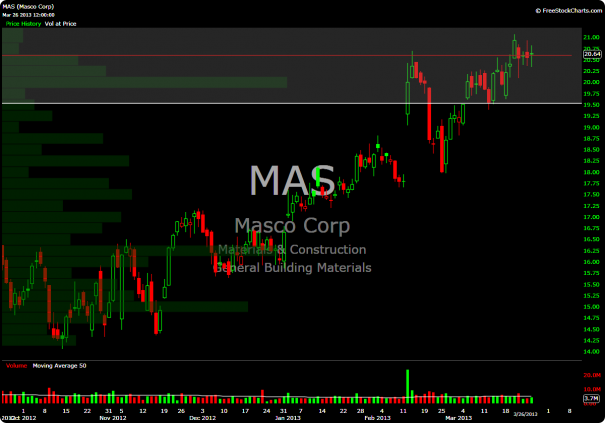 -EM