"Boys becoming men, men becoming wolves"
IMO, 30 Rock is the second greatest sitcom of all-time (behind Seinfeld).  I think NBC and parent company General Electric (GE) were idiotic to cancel the show.  What is not idiotic is how GE is performing today, which has led the stock squarely into the "buy z0ne".  Chess profiled this stock a few weeks ago which prompted me to do some analysis and add it to my watchlist. Have a look at the weekly chart: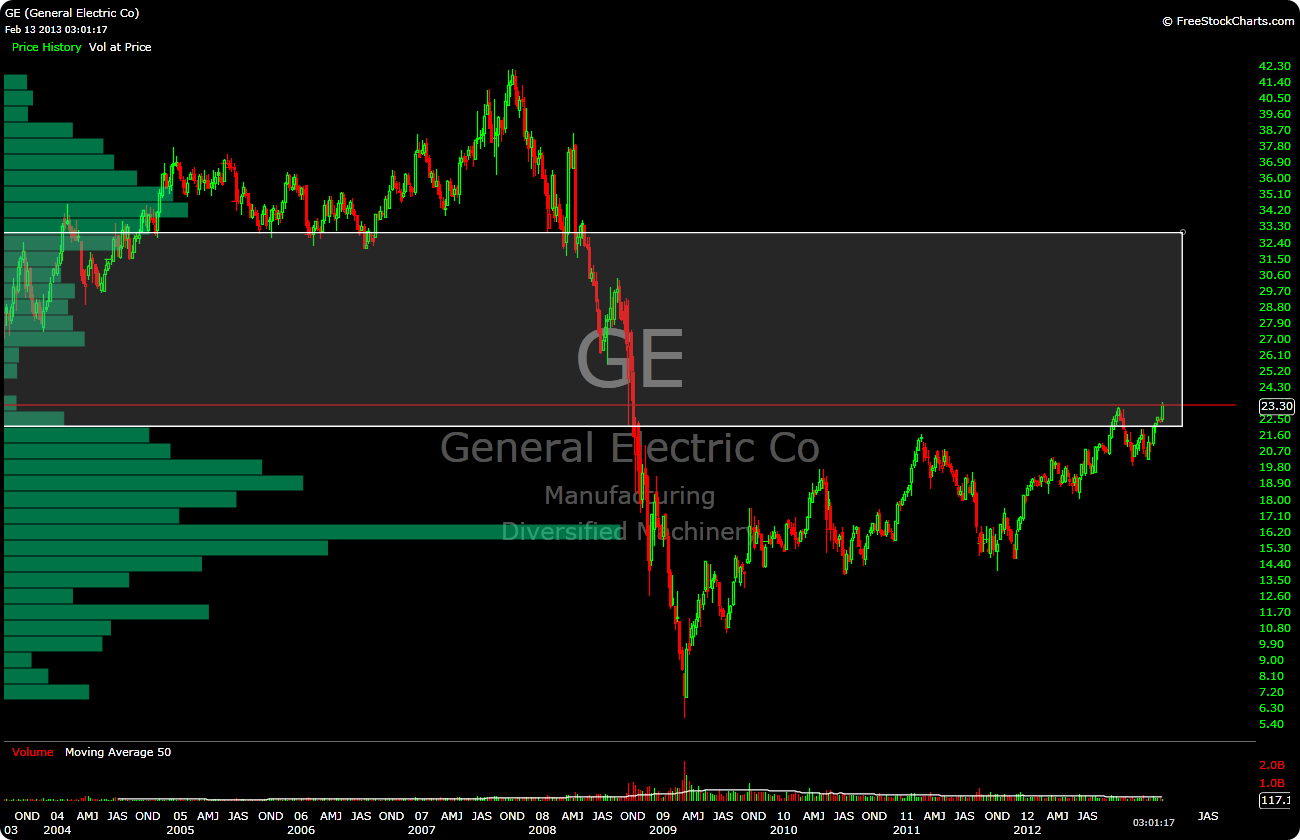 The stock tried to break through 23 back in October 2012 on several occasions, only to retreat into the high teens to regroup over the holiday months.  Now February is here and GE is poised for it's highest close since October 2008.  We are entering a very thinly traded area between 23.5 and 26.5.
I will be watching to see how the stock handles today's gap.  If I like what I see I am going to start building a position in this name in the coming days and weeks with an eye on it going to at least 27.
-EM