10. MBFI, 23.40
"The Fly" spoke highly of banks earlier today and I agree with him.  My watchlist is absolutely littered with financials, mostly of the Regionaled Bank and Insurance variety.  Recall that my list is forged from the innermost depths of The PPT.  Taking on only the highest class citizenry (even if for one day), so I don't think it's a coincidence that a number of these stocks are "setting up".
I like the reduced volume as the stock just wanders between 22.25 and 23.  I'm looking for a push higher and another consolidation around 23.25-23.5.  That's how and where I want to buy this stock.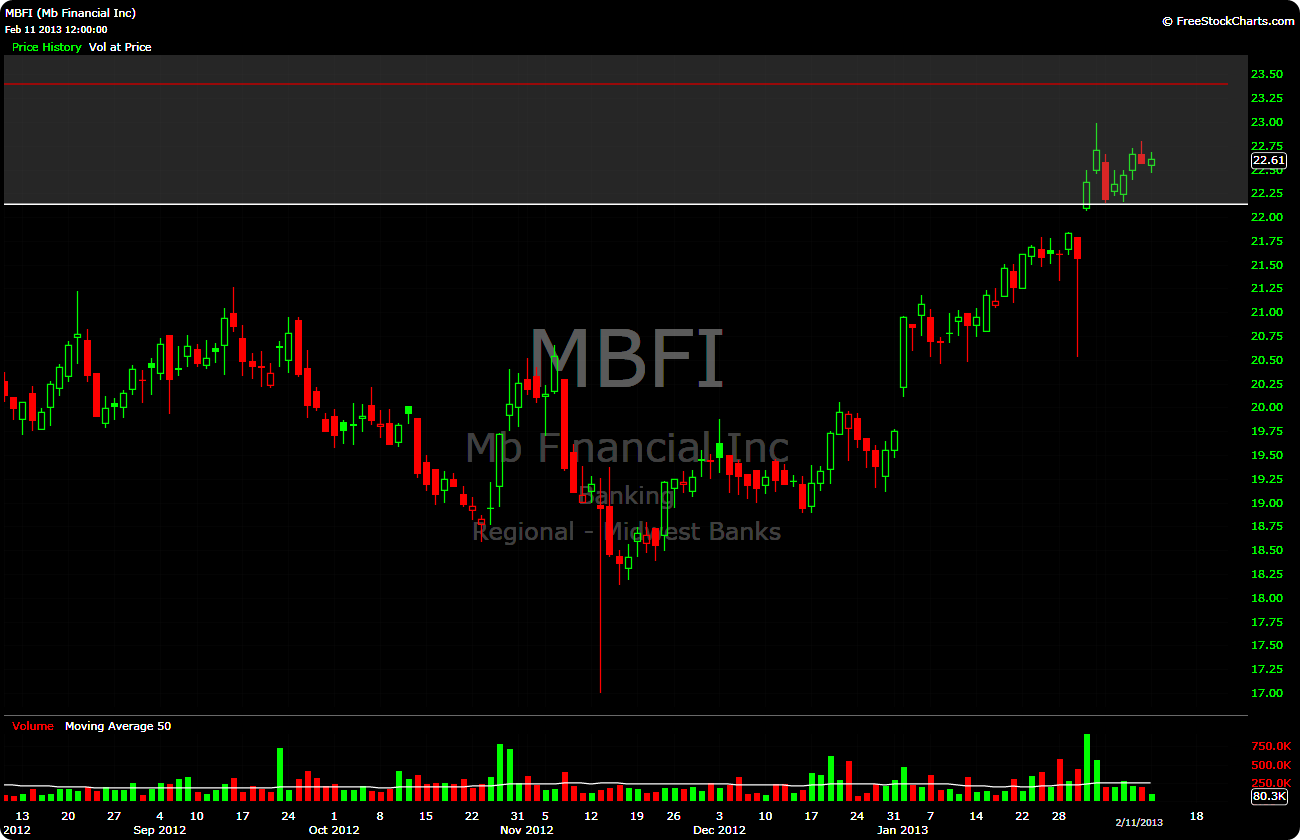 9. DEPO, 7.00
I wouldn't be at all surprised if this goes to 6.6 in a couple of days.  After a fairly significant drop in price like we have seen, I was never comfortable when a stock would make a "quick" reversal.  At the bottom of the pullback I like to see lower volume and a smaller range of prices.
If we are going on feel, I don't get a "good" feeling from this here.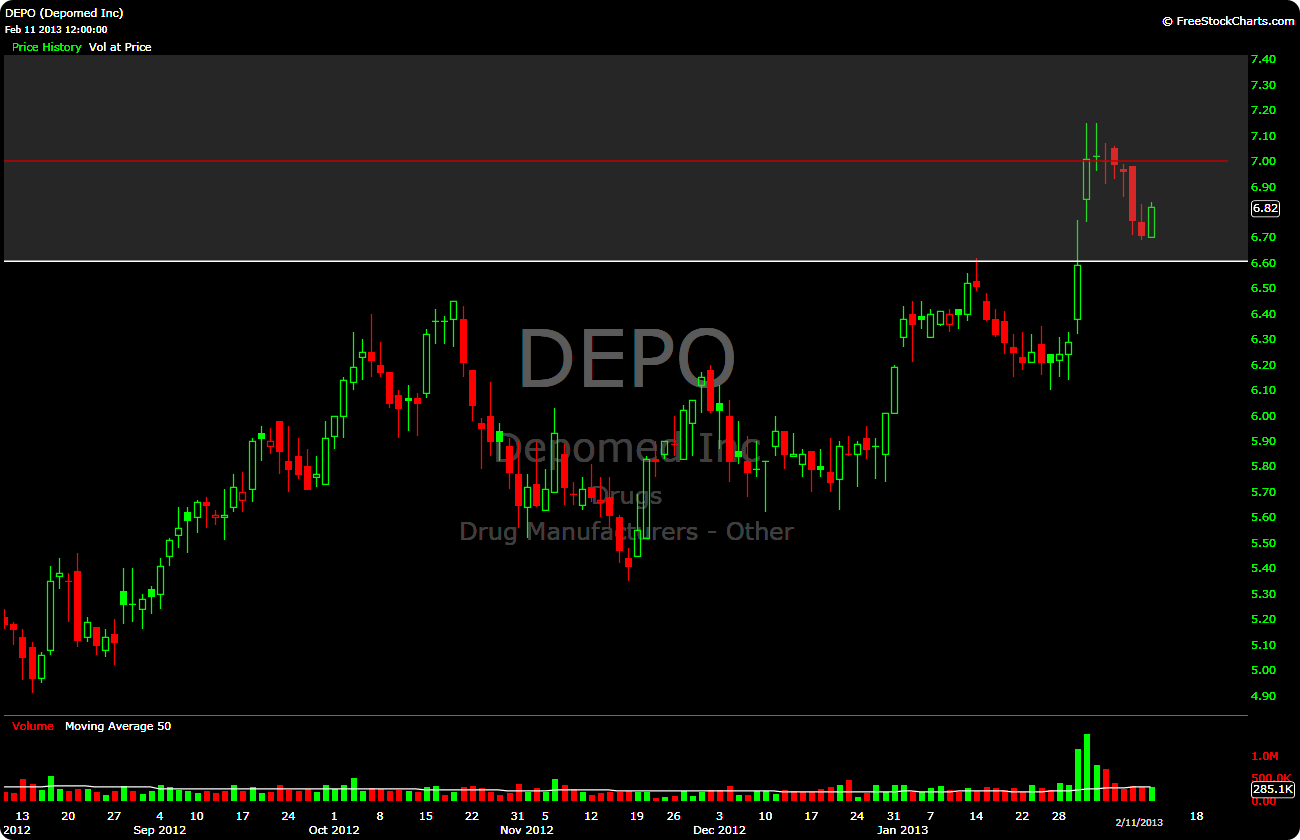 8. GDOT, 14.80
Another interesting setup here as well.  Tell me if I'm wrong, but if prices were to move through 14.50 with authority, that would be considered a "breakout" right?  This chart looks really nice, and I feel like no one is paying any attention to this stock.  This one is actually a lot like $ZNGA from the post I did earlier (only with an even more ridiculous void)…there are literally 0 people who own a share of this stock between 14.63 and 19.93.
The stock getting crushed on earnings or some kind of unsavory news seems to be 'en vogue', as it's happened several times in the last year, so that is obviously a concern.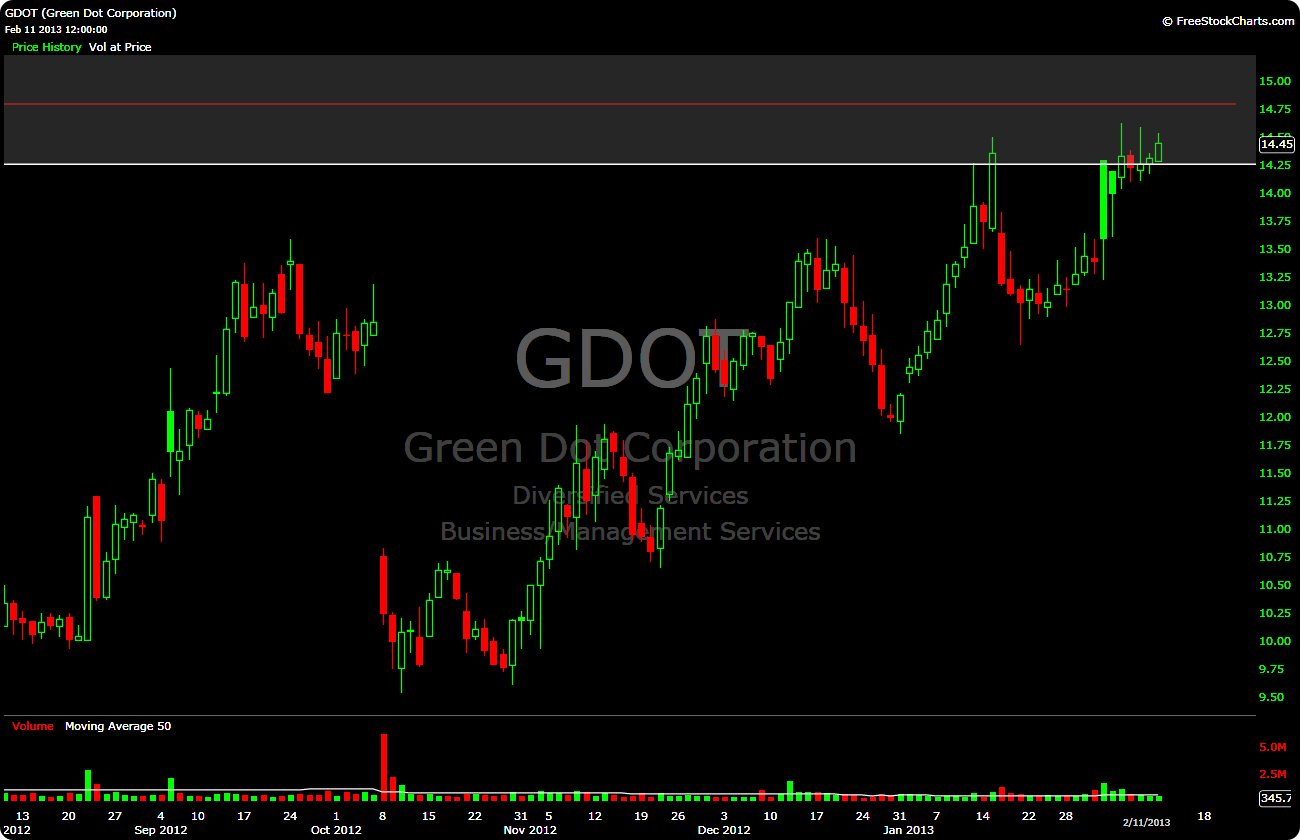 -EM