I'm bored with the stock market today.
Stocks that I am closely watching are (finally) starting to pull back, but, IMO, it is still much too early in that process to feel comfortable trying to jump in.
On the other hand, I'm constantly combating the desire to buy something, which is probably a function of my boredom and lack of putting cash to work over the past week.
Even with all of that hot air, there is one stock that I am coming close to pulling the trigger on, and that is TTM.  I already own a 25% stake in the name and am considering adding another 25% to my position.  I like the look of this retreat, finding some support close to where it broke out from resistance.  My biggest concern with adding here is further market weakness weighing down on the stock.  I already have a small position, so maybe the prudent course of action is to sit and wait for a couple of days while the general market does it's thing.  Here is the daily chart: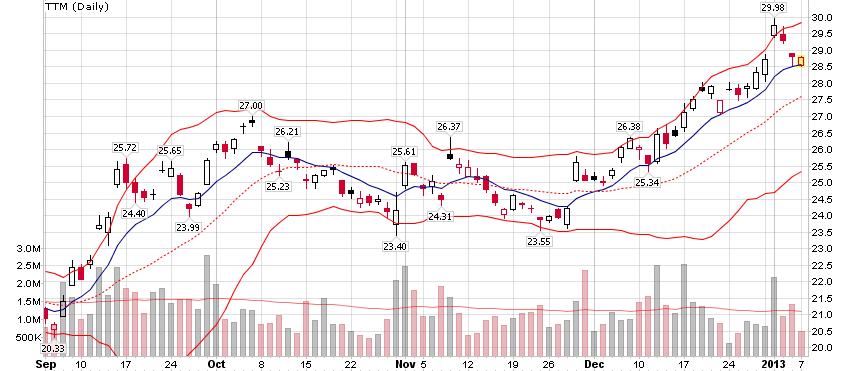 More on this situation as it develops.  Until then, stay busy.
-EM