Let's take a mid-day look at the watchlist and see if there is anything interesting going on: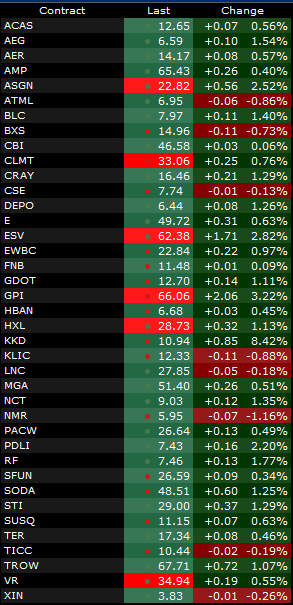 Yeah, so I figured out how to get IB to do what I wanted it to do…therefore we're all good now on the alert/watchlist front…I appreciate your suggestions on the matter yesterday.
I'd like to focus on a stock that has surpassed a price threshold this morning: CLMT.
As RC wrote earlier, energy stocks are leading the way today…not coincidentally, CLMT is an Energy stock, being in the "Refining and Marketing" industry.
As of now, CLMT is bumping up against the highs attained during the nice run in early October.  Since then, it has bounced back and forth making lower highs and higher lows (i.e., a "symmetrical triangle"…kinda) and having left that pattern behind, looks poised to make a move higher.
Looking longer-term, we can see that there isn't much standing in the way of CLMT if/when it's able to break free of 33 (which, as mentioned, has served as resistance to the rally which started in June 2012).  Here is the weekly: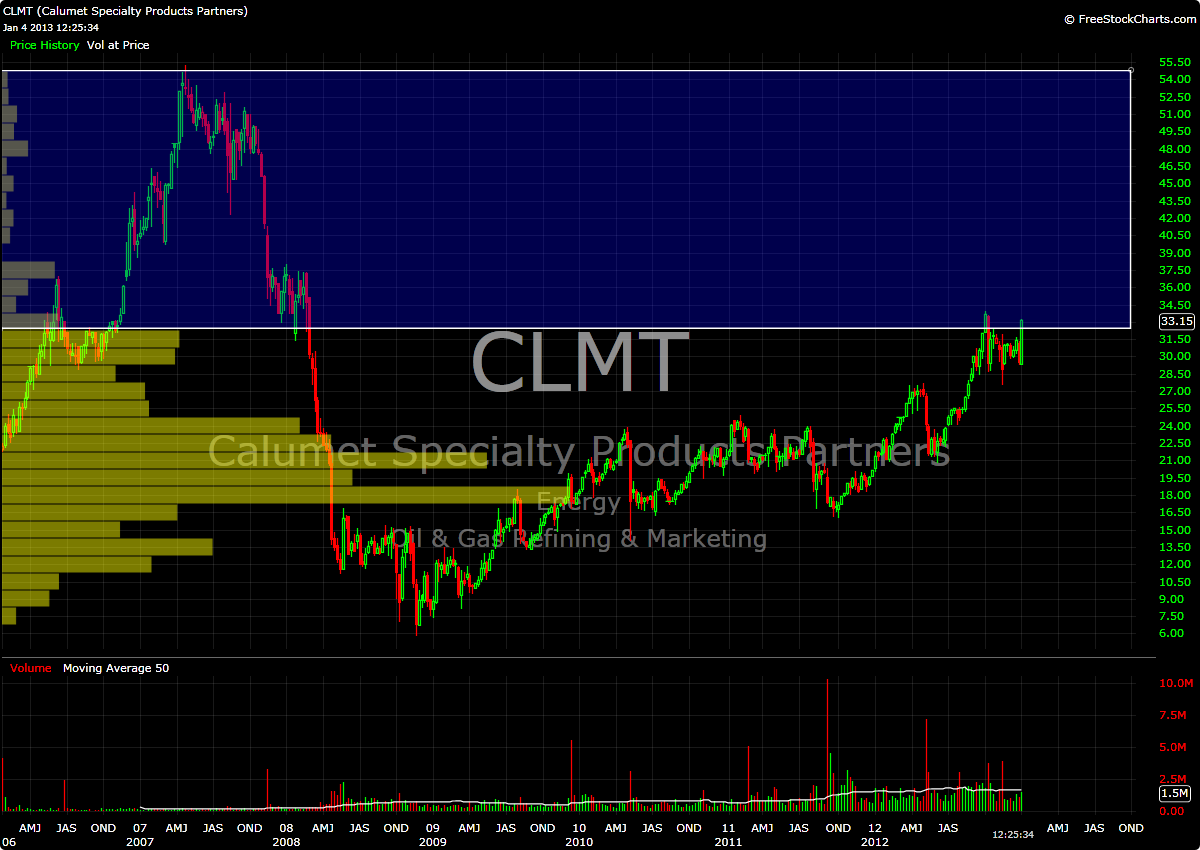 -EM