The maker of in-home "death kits" aka. homemade soda makers SodaStream International (SODA), looks poised to move much higher in the coming weeks.
If you are keeping up with my watchlist, you know that I am keeping an eye on the 49.00/share level.  The past two days, the stock has attempted to make a move higher through this level, but has been rebuffed both times…I kind of like that.
As with just about every stock I'm watching right now, this really 'feels' overextended and could use a few days (or a week or two) to cool off.  If an "orderly consolidation" can take shape between 47 and 49, I may look to start a position on a clean break above the aforementioned price of 49.
Here is why I think it has a chance to run: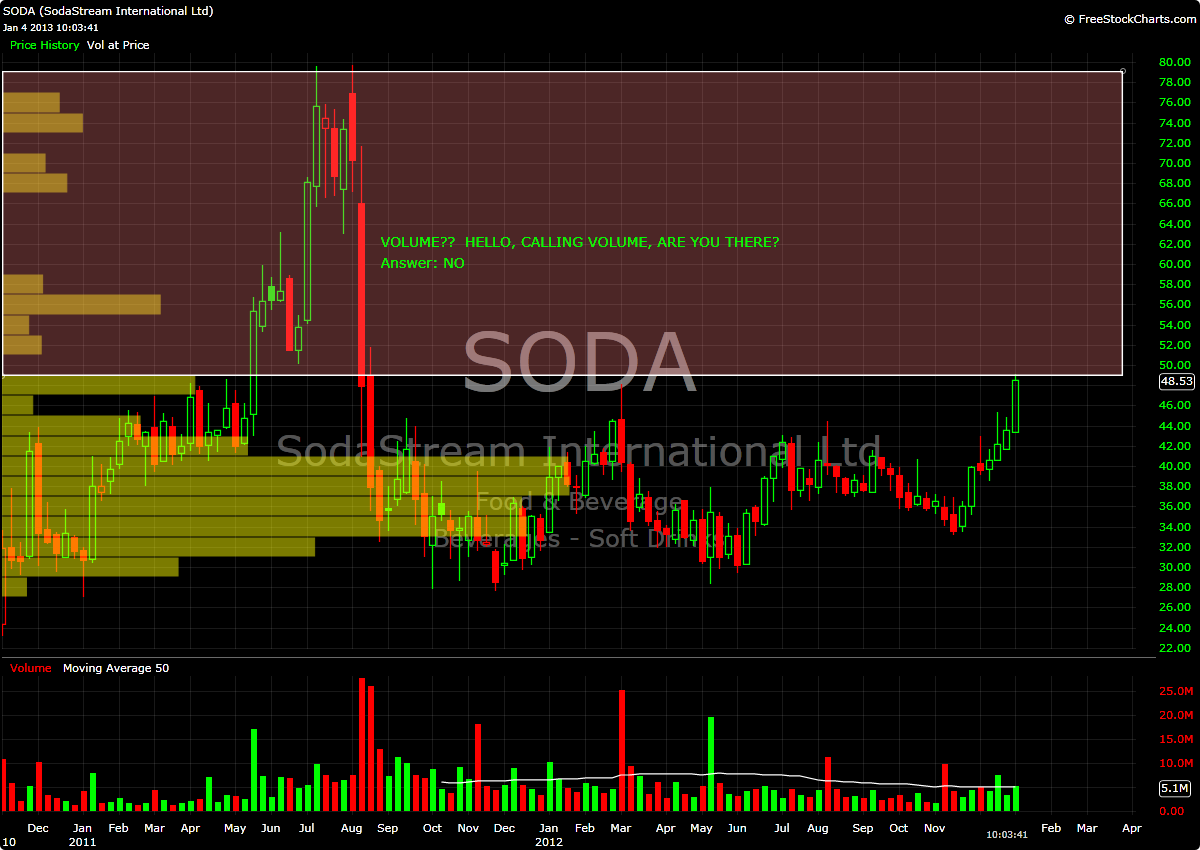 The PPT also loves this stock, look, it's been hovering around the Top 5-10% of companies for at least a quarter:

-EM