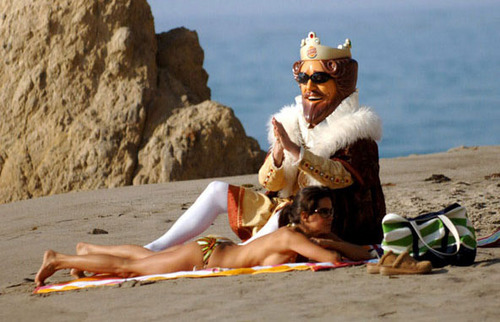 While classic fast food plays like MCD YUM are sporting broken chart, Burger King is best in class, albeit with JACK SONC making for good company in the bull camp, too.
On the daily chart, below note the strong upside follow-through to last week's breakout from a consolidation within the context of an uptrend.
BKW's new menu variations are likely a hit with the market, as the firm put new twists on its old sandwiches
If the stock sees benign pauses, I consider it an actionable long idea later this week, especially if dip-buyers keep doing their thing in the broad market.
_____________________________________________________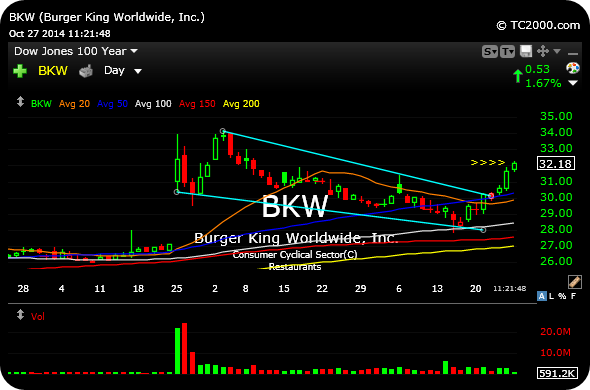 Comments »