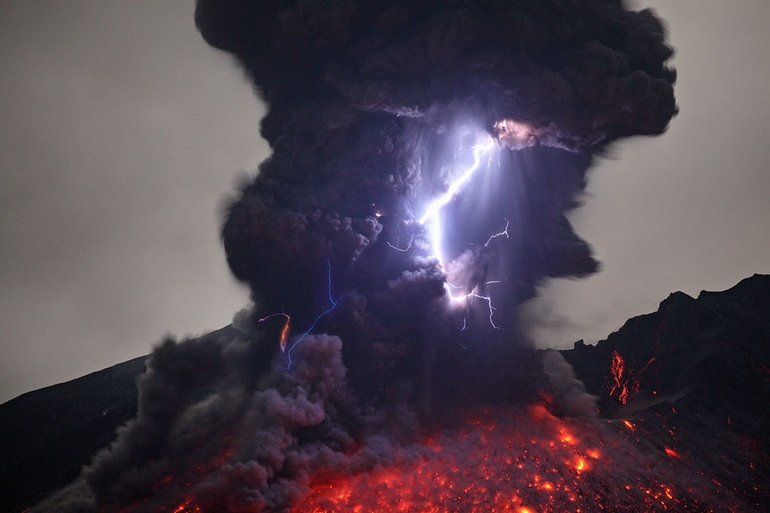 The intraday triangle on the S&P we looked at this morning has now morphed into a larger one, with price near the morning lows.
It pretty much goes without saying at this point that oversold markets which fail to bounce are most in danger of a crash.
Again, I do not use that word lightly. But facts are stubborn things. And this market has been unable to hold a bounce for a while now.
Ebola plays continue to trade in their own world, with the President now canceling campaign events for Cabinet meetings.
Keep an eye on the descending triangle resolution, below.
__________________________________________________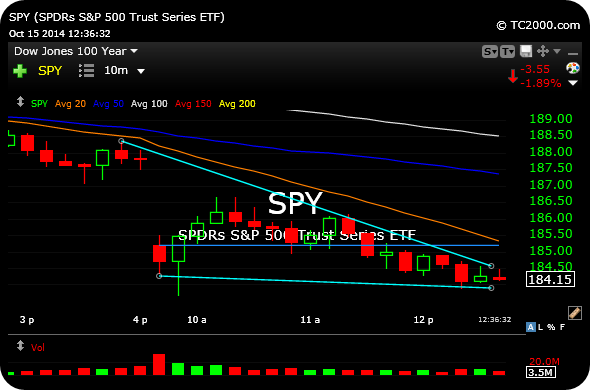 If you enjoy the content at iBankCoin, please follow us on Twitter