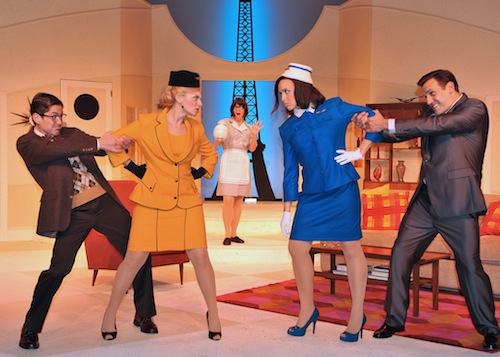 Last Sunday, I did an about-face and noted that the casual dining space had become too rich and extended for my taste. I had no interest in putting my ego above my wallet. And so the bullish restaurant thesis will likely need time to set up again, probably into the fall at least. On weak bounces, the likes of CAKE PNRA now look like short ideas.
In a similar vein, Boeing remains a viable long-term bullish investment thesis. However, I included the stock as a short trading idea in my Weekly Strategy Session, published earlier today. If you would like to see my original reasoning for the long-term bullish investment thesis on Boeing, please click here to see my post on the subject from December 2012, and then this recent update.
This post, however, is going to focus on a trading idea–Going short Boeing for a move down into the mid or low-$90's with a buy-cover stop-loss above $110.
My reasoning for the idea is largely due to not just the fact that the first daily chart, below, shows a glaring bearish RSI divergence (slowing upside underlying momentum), but we also now have earnings out of the way. Of course, an RSI divergence is usually not enough evidence for a bear thesis. And so the second chart, below, also of the daily timeframe, shows the bearish engulfing candle printed post-earnings, with some downside confirmation late-last week.
Finally, the updated monthly chart, third below, shows price has already reclaimed all of its losses since the 2007 high. However, the stock has arrived there, literally, in a straight line higher after breaking out from the diamond consolidation I noted at the time. Thus, the presumption is that overhead supply or resistance will now assert itself in a more meaningful way for at least some type of consolidation of correction.
Combining all of those factors leads me to the short trading thesis, despite the long-term investment thesis still bullish. Again, the buy-cover stop is a close above $110, in order to define and mitigate risk.
If you are interested reading this week's Strategy Session, please click here for details.
_________________________________________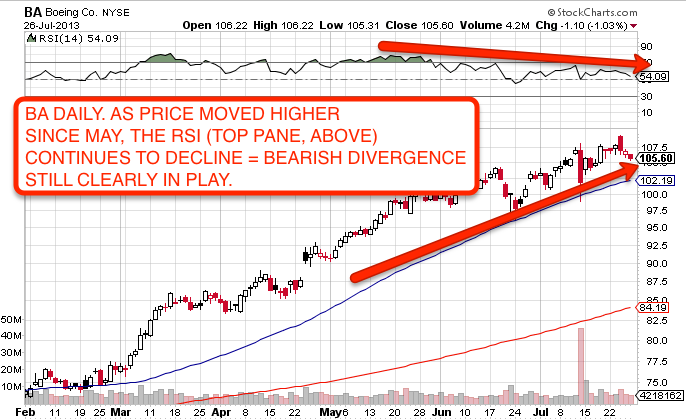 _________________________________________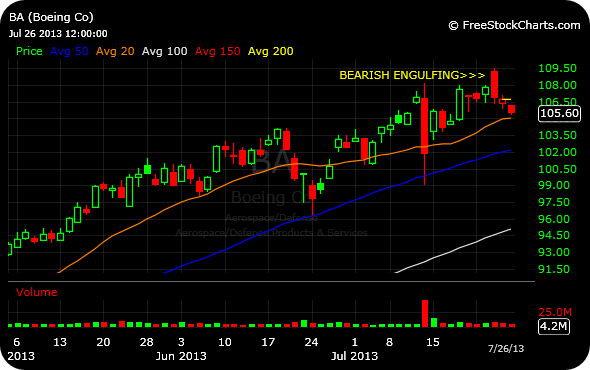 _________________________________________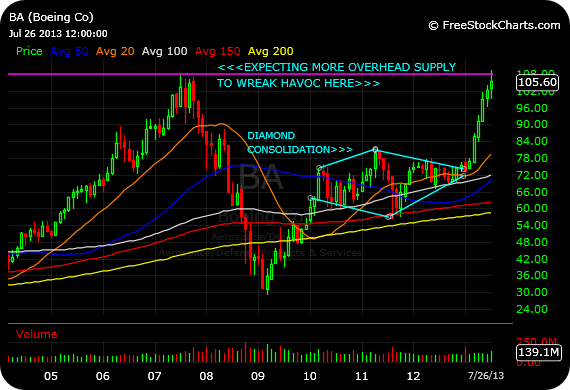 If you enjoy the content at iBankCoin, please follow us on Twitter