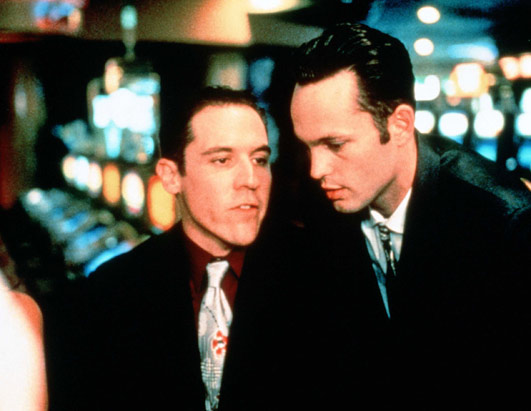 Enough time has likely passed since its release, with its cult following abating, to the point where my recommendation for Swingers (1996) tonight makes sense. The low budget independent film marked both Vince Vaughn and Jon Favreau's coming out party on their eventual road to stardom and riches in Hollywood, with a great supporting cast in Heather Graham, Ron Livingston, and Patrick Van Horn.
If you are older than 25, you likely have seen this one. But it is worth seeing again. And if you have not seen it, you might as well make room for it tonight.
The subjects of coolness, life happiness, and the dating scene for guys in their 20's and 30's are thoroughly broached, mocked, and pondered among aspiring actors in Los Angeles.
If you enjoy the content at iBankCoin, please follow us on Twitter