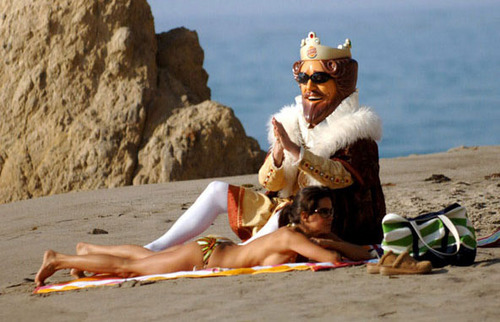 You know that I have become quite bearish on McDonald's of late, given the heavy distribution (sizable selling volume on a steady basis, likely by institutions). Even if MCD does not roll over entirely for a 50% loss, odds are that the risk/reward ratio for building a new long position up here is not favorable given the previously discussed factors.
Turning to other casual dining/fast food joints, we have plenty of interesting names, including BBRG CHUY FRGI RRGB SONC WEN, just to name a few. By and large, they have outperformed McDonald's over the past few months.
And so has Burger King.
Looking at the BKW daily chart, we can see an narrowing, tight consolidation which attempted a breakout yesterday, so far holding today.  Then compare that to the second chart of an updated MCD daily, and we can see the breakdown on heavy volume last week followed by what looks to be a current bear flag.
A long BKW/short MCD trade into the summer sounds appealing.
__________________________________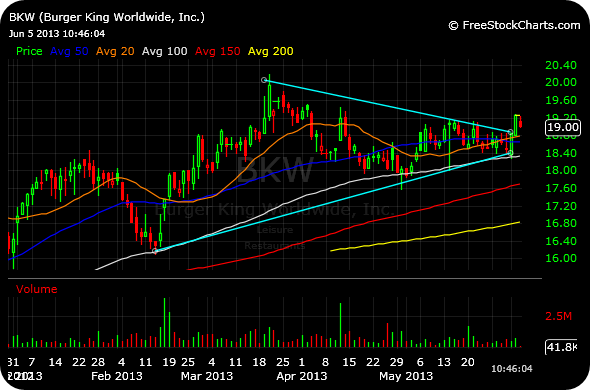 __________________________________